Jurgen Klopp has addressed Alex Oxlade-Chamberlain's stalled development at Arsenal, insisting he can fulfil his potential at Liverpool.
Oxlade-Chamberlain made the £35 million move from north London at the end of the summer transfer window, after six years with the Gunners.
Having been signed for a lofty £15 million fee as a 17-year-old in 2011, Oxlade-Chamberlain went on to make 198 appearances for Arsenal, but failed to develop as expected.
Joining Liverpool on deadline day, however, Oxlade-Chamberlain has set his sights on continuing his progress under Klopp, who believes he was hampered with too much pressure, too early.
"It's a judgment from outside that you don't develop," the German said.
"Probably when Alex was 18 or 19 people thought he could be 'the man', like people have thought a lot of times pretty early.
"Then you immediately put a rucksack [of pressure] on their back, it makes development [harder].
"Hide them as long as makes sense, send them out as soon as possible, that's the plan.
"Now he's in the perfect age and still able to make big steps, and how I thought he played in the last game [was] like a Liverpool player.
"Highest intensity, all good, was involved, was not fixed in a position, flexible, half left, half right, in the box, stuff like this.
"So I already saw a lot things, and at the end he didn't hit a goal so probably a lot of people will say that's a proper Liverpool player!
"But I'm really happy to have him here, and I hope he is also happy to be here."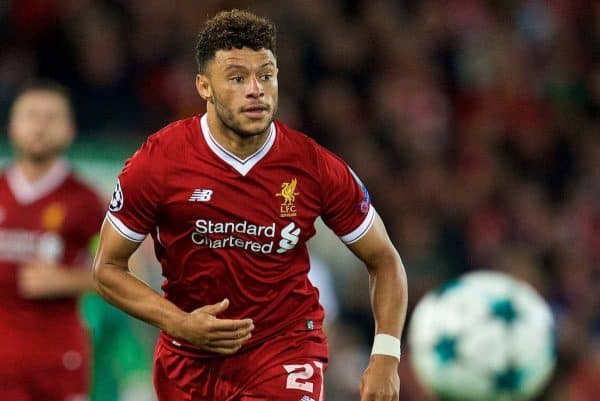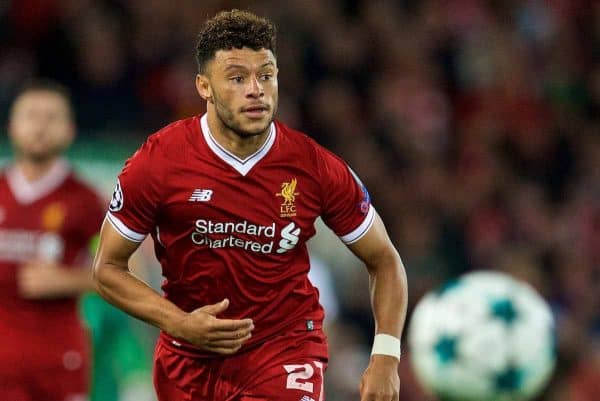 Speaking a year ago, Arsene Wenger addressed Oxlade-Chamberlain's slow progress at the Emirates Stadium, proffering that "maybe he doesn't completely believe in himself as to how good he can be."
While Klopp suggested he was not in a position to agree or disagree with Wenger at this stage, the 50-year-old said it made "complete sense" for the midfielder to leave Arsenal.
"I think it would be strange if I were to say something about a player after two-and-a-half weeks when Arsene Wenger worked together with him for six or seven years," Klopp added.
"But a new start is very often, kind of, a relief.
"You are in a situation with your old club—I don't say for Alex especially, but in general it's like this—you're in a specific position and you accept it on some point.
"It's difficult to make the next step, that's how it is. I thought it made complete sense for Alex to change club, and especially to come here.
"So far, I can see that he's settled in perfectly. He knew at least all of the England players, and a few others.
"And he's a really nice lad, so it's easy for him to settle into a team.
"He takes the situation like it is, he knows he played all the games for Arsenal from the beginning.
"And now he's coming here and sitting on the bench, it looks like 'oh, it was not the best decision'.
"But it's about a long-term thing, and we can already use him, that's good, but we also want to prepare him. That's all, it's all good from this side in the moment."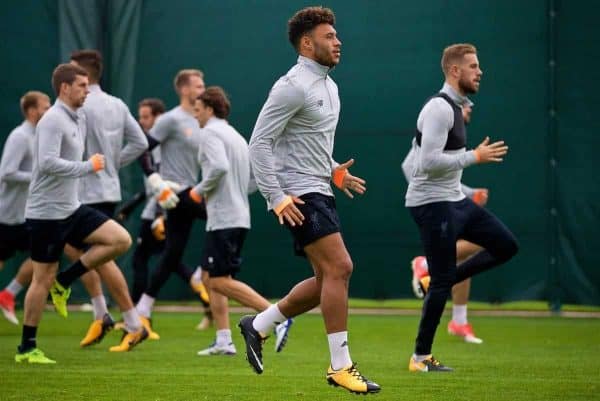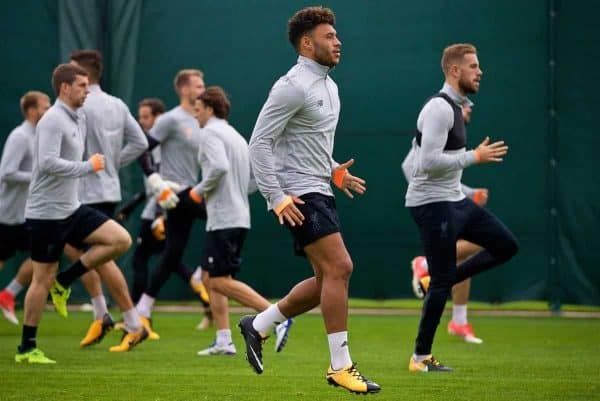 Oxlade-Chamberlain is set for his first start of the season on Tuesday night, when Liverpool take on Leicester City in the League Cup third round.
Klopp has been easing the 24-year-old into action as he adjusts to the demands of his system, and the trip to the King Power Stadium provides him with a vital opportunity.
It is another small step, after three cameos appearances so far, but it will be another hugely beneficial one as Oxlade-Chamberlain looks to make his name with Liverpool.