Liverpool boss Jurgen Klopp believes Sadio Mane was "unlucky" to be sent off during the 5-0 defeat to Manchester City.
City goalkeeper Ederson was involved in a nasty collision with the Liverpool forward during the first half of the Premier League clash at the Etihad Stadium.
The former Benfica stopper was caught in the face by a high foot from Mane, who was subsequently given a straight red card by referee Jonathan Moss.
Ederson was removed from the pitch on a stretcher after eight minutes of treatment and was taken to the nearby Manchester Institute of Health and Performance to be assessed for fractures.
The City number one then returned to the stadium towards the end of the game and, while Klopp was relieved to see the keeper looking well, the Reds boss feels Mane's challenge was an accident.
Klopp told Sky Sports: "I don't think it's a red card, he didn't see him. I saw the goalie already and obviously it's not that bad. In the first moment everyone thought it was really bad.
"It was unlucky, it was an accident. The goalkeeper comes out, Sadio wants the ball. To get a red card in a game like this is really unlucky."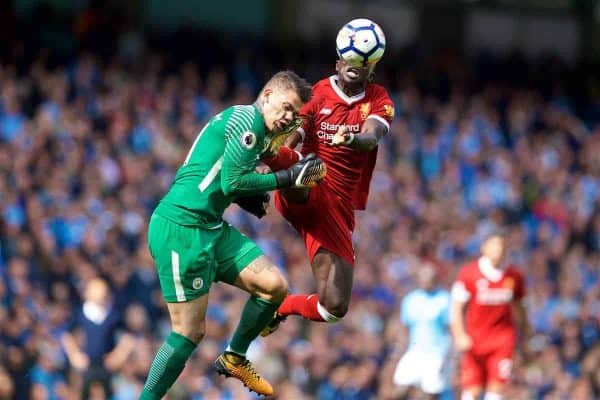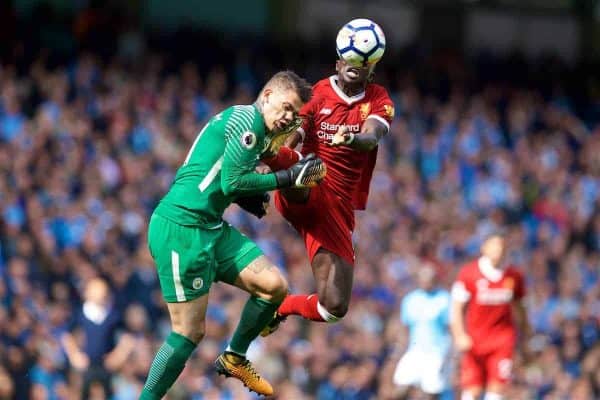 Manchester City boss Pep Guardiola confirmed Ederson had suffered no broken bones in the incident.
He said: "I spoke to the doctor and he said it's not a broken bone, so that is of course so important.
"I think this kind of action, Mane didn't see, he's looking at the ball and then the impact is huge.
"I don't know if it's a red card, but I'm pretty sure the red card for Kyle Walker against Everton was not."
City midfielder Kevin De Bruyne also claimed Mane was slightly unfortunate to see red.
The Belgium playmaker said: "It's not a bad foul, but with the way Eddy comes out of it, it's normal for a red card. If he doesn't have that injury it's probably yellow."