Jurgen Klopp hailed a good day for Simon Mignolet and Liverpool after the goalkeeper's penalty save earned the visitors a 3-2 win at Leicester City.
Mignolet was impeded by Shinji Okazaki as the Leicester striker made it 2-1 on the stroke of half-time and also conceded a penalty before saving Jamie Vardy's spot-kick.
"As a goalkeeper if you save it you make a very good day of it," Klopp said.
Mignolet has saved seven of the 15 Premier League penalties he has faced since joining Liverpool in 2013. Klopp added: "He did it again, so that's good."
Mignolet felt he reached the ball and it should not have been a penalty.
He said on BT Sport: "I know touched the ball and after that the referee gives a penalty. Luckily I kept my cool head to try and save it and it paid off, that's the main thing."
But the goalkeeper was far from a calming influence at the back as Liverpool conceded nine or more goals in their opening three games on the road for the first time since 1965.
The Reds made hard work of it after Mohamed Salah's header and Philippe Coutinho's sublime free-kick gave them a 2-0 lead.
Okazaki's goal stood despite obstructing Mignolet, Jordan Henderson made it 3-1 and then Vardy headed in after the Liverpool goalkeeper saved from Demarai Gray.
Henderson lauded Coutinho, who was heavily linked with a move to Barcelona in the summer.
"He's a fantastic player, produces magical things at crucial times in the game and you saw that. He's been brilliant since he's come back in," the Reds captain said.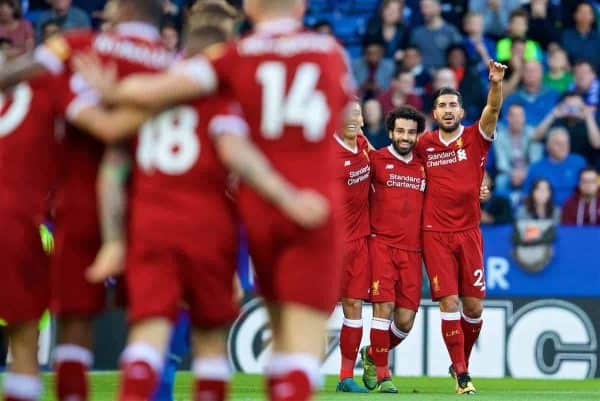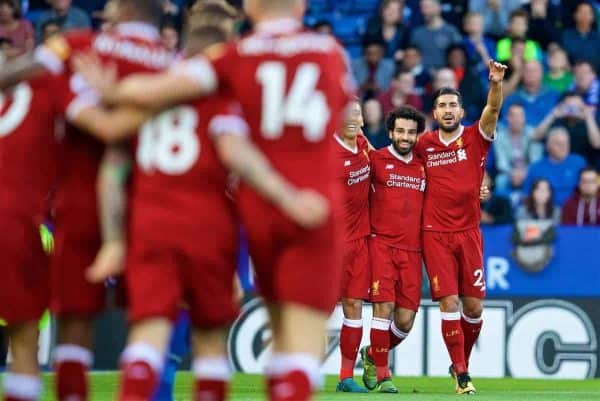 It was the first time in four attempts that Klopp has won at Leicester as Liverpool ended a four-match winless run.
"I thought we were deserved winners, so it's a good day," Klopp said.
"I said before the game to the boys 'we are not the Harlem Globetrotters. We don't go out to try to play beautiful football. We are here for results, so we play for results'.
"I loved how we fought for it. It could've been more clear. But after a few games with no results, or not the right results, you have to fight back.
"That's what we did. And now we can build on this."