The media criticised Liverpool's wastefulness and Loris Karius' performance, but saw positive signs from the 'Fab Four' in the 1-1 draw at Spartak Moscow.
Liverpool's wait for a first Champions League proper victory since 2014 continues after being held to a frustrating draw in Russia.
Philippe Coutinho's finish after a slick one-two with Sadio Mane cancelled out Fernando's opener for the home side, and from there Liverpool seemed primed to go on and take all three points.
But time and again a poor final pass or incredibly sloppy finishing cost the Reds, who wasted countless chances to turn dominance into goals and earn what would have been a priceless victory.
It means Klopp's side have two draws from two games and makes the trip to bottom-of-the-group Maribor next time out an absolutely crucial fixture.
Here's how the media assessed events in Moscow.
As expected, numerous reporters were critical of Liverpool's failure to take advantage of promising situations in the final third and wasteful finishing in front of goal.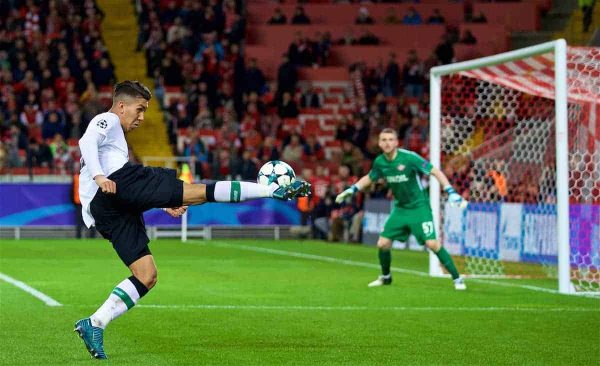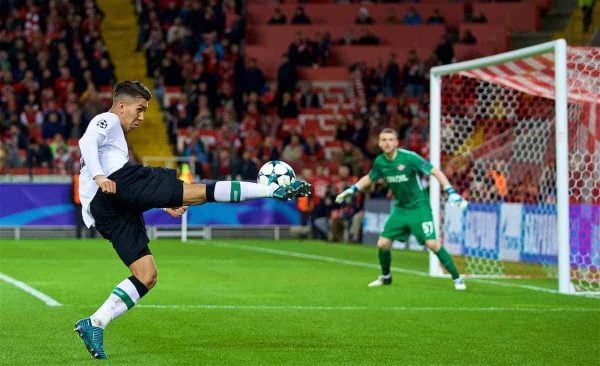 The Mail's Dominic King feels the Reds' inability to finish teams off is now as big a problem as defensive issues:
For all that criticising Liverpool's defence is in vogue, the inability to put teams to the sword is proving to be just as worrying.
ESPN's Nick Ames bemoaned the lack of "clear heads" in such moments:
If there is one concern about Liverpool's attack it is that for all the speed and invention, cold blood and clear heads sometimes appear to be lacking.
Also for ESPN, Steven Kelly pondered whether the Reds are feeling the absence of an out-and-out striker:
Too much wastefulness in front of goal emphasised that they have some gifted forward players but not one lethal striker who can turn such one-sided games into a stroll.
The Guardian's Andy Hunter feels the poor finishing could cost Liverpool qualification if it continues:
In seeking the positives Klopp will know his team have a clear edge over the champions of Russia, and showed the same at home against Sevilla, but unless they discover a more ruthless streak their hopes of qualification will become more problematic than they should.
Meanwhile, the Mirror's John Cross bemoaned Liverpool's tendency to "self-destruct" down the other end:
As good as they are going forward, and they are brilliantly entertaining, they have an unfailing ability to press the self-destruct button.

If they cannot keep a clean sheet against a pretty average Spartak side, then how on earth will they cope against top-class European opposition?
And Melissa Reddy, writing for Goal.com, expressed frustration over the same issues continuing to undermine progress:
While the conclusions on Jurgen Klopp's side are often overblown and removed from context, the frustrations of their supporters are understandable and valid given their witnessing of the same issues ruining a really good thing.
Reporters assessed the first audition of the 'Fab Four', with some seeing positive signs of what could be to come but others slightly worried about the practicality of such an attacking lineup.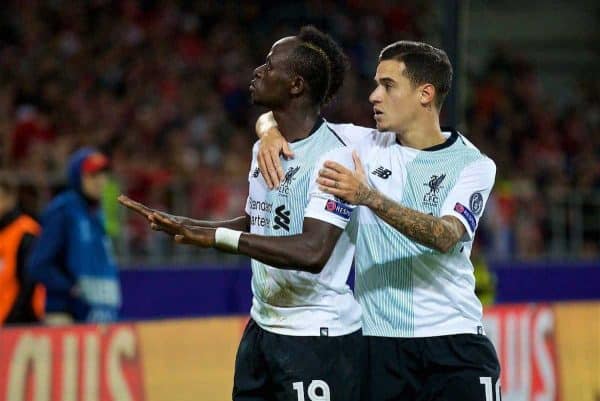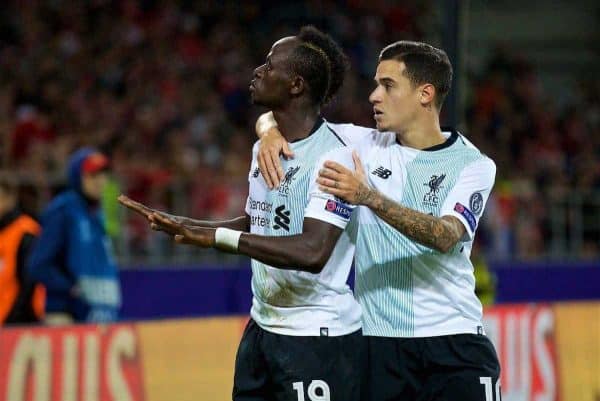 The Telegraph's Chris Bascombe was among a few reporters to commend Klopp for fielding the quartet and felt his courage deserved more:
Klopp had said his answer to defensive vulnerabilities is to advance further forward. He was not bluffing.

In their 50 years of European travel, Liverpool could never have fielded such an attacking line-up. Whether the inclusion of so many creative players against Spartak is considered bold, reckless, naive or all three, it certainly deserved more.
Ames felt the quartet showed they can play together without disrupting the team's balance:
This was the first time Coutinho, Mane, Salah and Firmino started a competitive game together and while they will put on more free-flowing performances than this, there was enough here to show Klopp that he need not fear jeopardising Liverpool's balance by fielding the quartet at once.
However, the Mirror's Liam Prenderville expressed concern over a lack of defensive protection when selecting them:
The Dutchman's absence certainly meant there was less protection for the Liverpool defence – but they looked dangerous every time they attacked.

It's a real conundrum for Klopp as he looks for the best system going forward from here.
Cross wants a better balance struck between defence and attack, and feels Klopp is naïve to think it can work:
But he needs to find a better balance between attack and defence and the Fab Four was so gung-ho, so attack minded, that it does leave the defence incredibly vulnerable.

That is why they are conceding goals and why they are also scoring them. Klopp is brave and naive in equal measure.
The Independent's Tim Rich questioned whether the Reds would be strong enough to win silverware with such an approach:
This was Liverpool's Fab Four. They will certainly entertain. Whether they will win anything is rather more open to question.
There was heavy criticism of Loris Karius in post-match pieces, with several journalists left unimpressed by the German's performance and some even feeling he should now be dropped.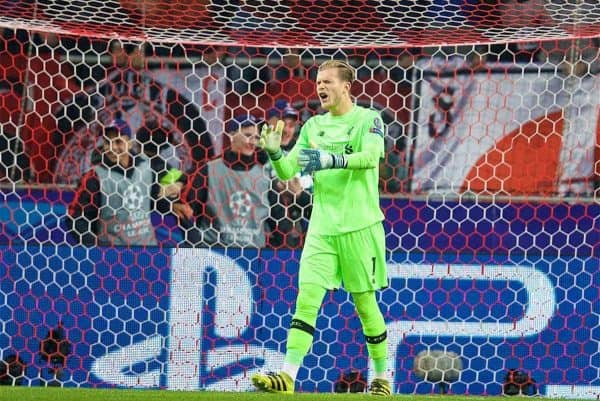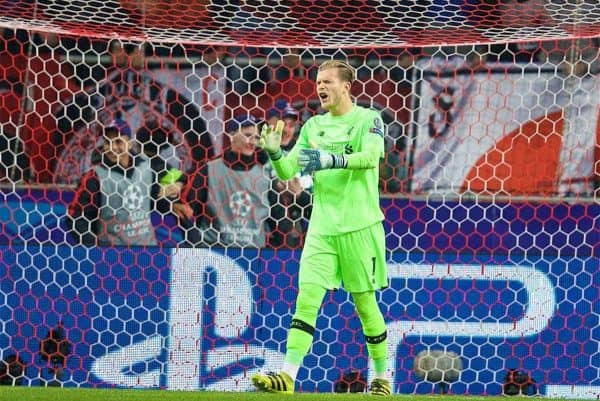 The Liverpool Echo's Ian Doyle criticised Klopp's use of Karius as European goalkeeper, assessing it has been counter-productive:
While giving the German an invitation to impress, it has, whether intentionally or not, placed extra pressure on him to succeed.

Every mistake is magnified, with far less time to make amends.
Prenderville thought Karius wasted his chance to impress:
Before the game he spoke about taking his chance. Disappointingly for the German, he didn't.

[…]

After that, he didn't have too much to do but he's no closer to taking that No.1 shirt.
The Independent's Mark Critchley feels Karius has done nothing to warrant starting ahead of Simon Mignolet in Europe:
Klopp admitted a few weeks ago that Mignolet was not happy with the decision and after playing a key part securing Liverpool's place in this competition at the tail end of last season, not to mention his penalty save in the qualifier against Hoffenheim, Mignolet has every right to feel aggrieved. Karius, so far, has done nothing to silence complaints.
And Kelly wants to see the German 'keeper dropped from Champions League duties:
One easy thing to do and still couldn't do it, this should be the end of the German's Champions League campaign. Simon Mignolet would have saved that free kick, end of story.
With a third of the group stage now complete and a three week break until matchday three, certain journalists took a chance to reflect on Liverpool's start to the campaign.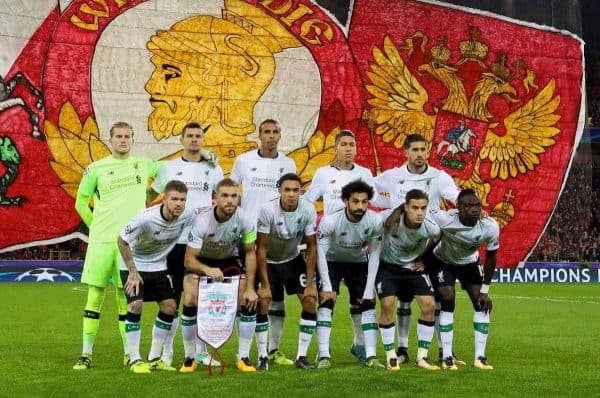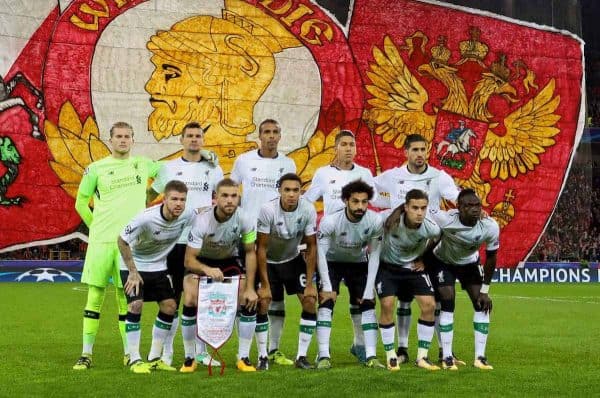 Rich believes it's not been a bad start, despite frustrations over a lack of three points:
A home draw against Sevilla and another point in the intense atmosphere inside the first permanent home Russia's biggest football club has ever had is not a bad start.
The Liverpool Echo's James Pearce thinks it's been an underwhelming opening, but stressed there's no reason for panic:
With Sevilla hammering Maribor 3-0, the Reds find themselves two points adrift of the summit in Group E. No reason to panic but it's hardly been the return to Europe's elite that Kopites had hoped for.
But Critchley labelled the start "disappointing", and feels Liverpool need six points from six in upcoming games against Maribor:
It is far too early for doom and gloom but two points from two games can only be described as disappointing, especially when considering that Jurgen
Klopp's side had a penalty to make it 3-1 against Sevilla at Anfield two weeks' ago before eventually drawing 2-2.

[…]

A double header against Maribor now follows and anything less than six more points will bring cause for concern.
Taking a positive outlook, Kelly believes taking a point in Moscow from main rivals for second place could be valuable:
Qualification is still in their hands, and an away point against their main rivals for second place may still be a good one.
Ames feels only future results will determine whether Tuesday's draw is a useful point:
In the end, time will tell whether this was a useful away draw gained for Liverpool or two valuable points dropped.
However, This Is Anfield's James Nalton feels the Reds' aspirations should be on winning Group E, not settling for qualification:
Given the way they play and dominate games in attack, the Reds should be topping this group rather than simply hoping to qualify for the next round in second place.
Reporters offered verdicts on who impressed and who struggled in Moscow, with criticism for also coming for Emre Can but some deserved praise for Dejan Lovren.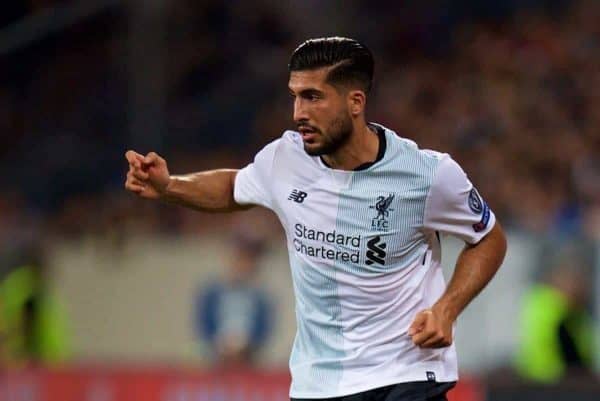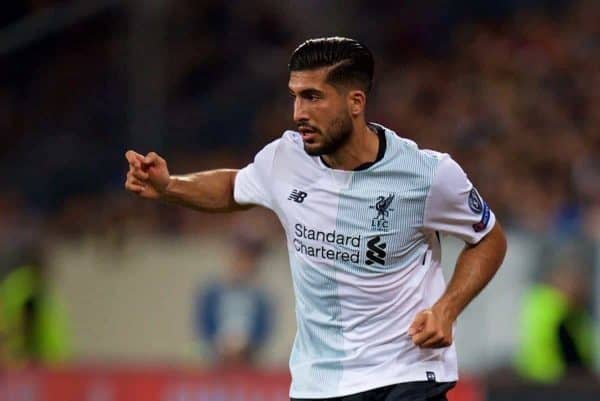 Prenderville was unimpressed by Can, and feels he lacks discipline for a two-man midfield:
While the Liverpool skipper can be relied upon to do his job to the letter, the same cannot be said for Can.

The German has many qualities but he lacks the discipline to play in a deep two.
Kelly labelled Firmino's performance "worrying":
Another worrying performance from the Brazilian, once again proving he is not a natural striker. When he is also sloppy in possession that merely reinforces his profligacy in front of goal. At least two excellent chances were squandered on the night.
Meanwhile, This Is Anfield's Henry Jackson labelled Daniel Sturridge's cameo "very disappointing":
Produced a couple of glaring misses late in the day, and his decision-making was ponderous. Very disappointing cameo.
Finally, Pearce thought Lovren produced his best performance of the season:
Dejan Lovren produced comfortably his best display of the campaign so far.

The Croatian centre-back kept his cool amid the Moscow cauldron as he repeatedly spotted danger and dealt with it. He made some key tackles and interceptions as Luiz Adriano was well shackled throughout.