Liverpool's trouncing at the hands of Man City on Saturday may have been understandable to an extent, but the Reds' midfield performed woefully.
It's not often that Liverpool are on the wrong end of a 5-0 beating, but Pep Guardiola's title favourites tore them to shreds at the Etihad.
Sadio Mane's desperately unlucky sending off was the key reason for the eventual scoreline, effectively ruining the game as a contest before half-time, but that cannot be used as the sole excuse.
The Reds' defence is routinely blamed as the reason for them often falling short when it comes to title bids and trophy wins, but what about the midfield?
Not for the first time on Saturday lunchtime, this unpredictable area of the pitch was badly culpable.
Spineless Showing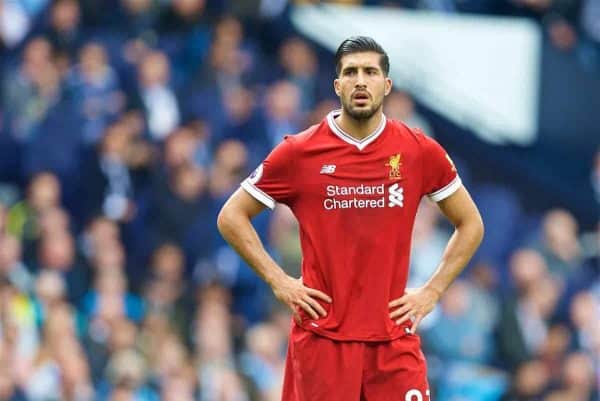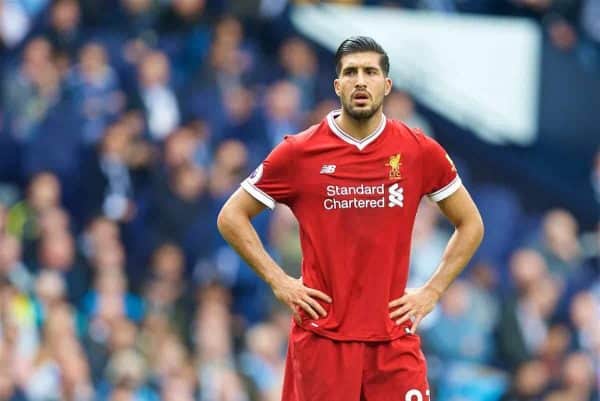 The most disappointing aspect of the demoralising defeat was the lack of fight that Liverpool's players showed.
Being behind and losing a man against a side of City's calibre is bordering on impossible to come back from, but the Reds downed tools as soon as their best player was dismissed.
The likes of Ragnar Klavan, Joel Matip and Trent Alexander-Arnold may have experienced bad days at the office, but the midfielders were dire, on the whole.
Jordan Henderson will forever split opinion, but not even his most staunch supporter could deny he had a stinker against Guardiola's men.
At no point did he look a convincing presence in front of the back four, even when Liverpool were the better side early on, and he got worse as the match progressed.
A brainless, hopeful long ball essentially led to City's third, finished with ease by Gabriel Jesus, and in general, the captain's performance was devoid of any kind of leadership and quality.
Then there was Gini Wijnaldum, who can be one of the most anonymous players in Liverpool's history.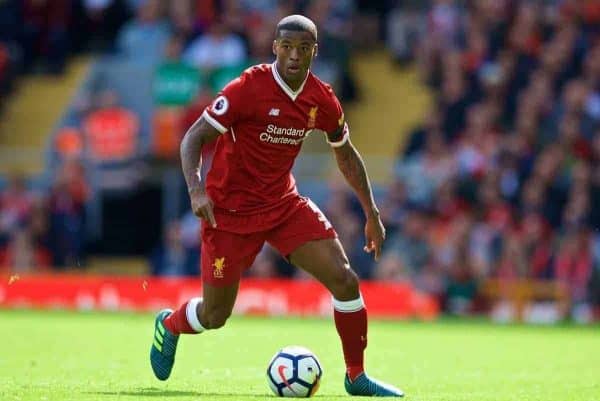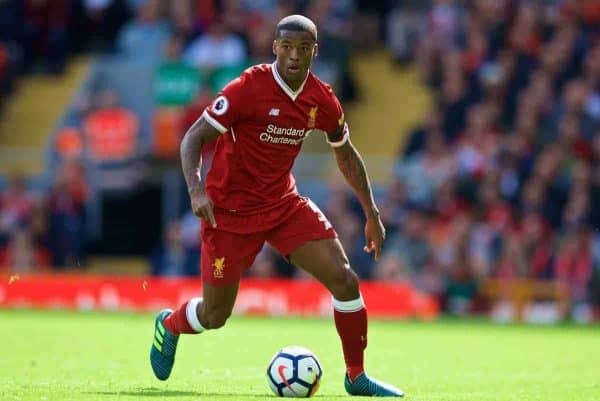 There is no question that the Dutchman is an extremely intelligent, understated footballer, but he is guilty of going missing in times of need, especially away from home.
When he was eventually replaced by James Milner with 59 minutes on the clock, you could be forgiven for forgetting he was on the pitch at all.
There was no influence from Wijnaldum on the ball whatsoever, but he also failed in his usually reliable off-ball duties, allowing City's star-studded midfield to completely boss things.
Liverpool's third midfielder in question, Emre Can, was comfortably better than either of his team-mates, but he still struggled.
The German didn't bring any calm to the team when they most needed it. One reckless challenge on Sergio Aguero summed it up.
It was a bad day at the office for all involved at Liverpool, but the midfield should feel ashamed of the shift they put in.
Jekyll & Hyde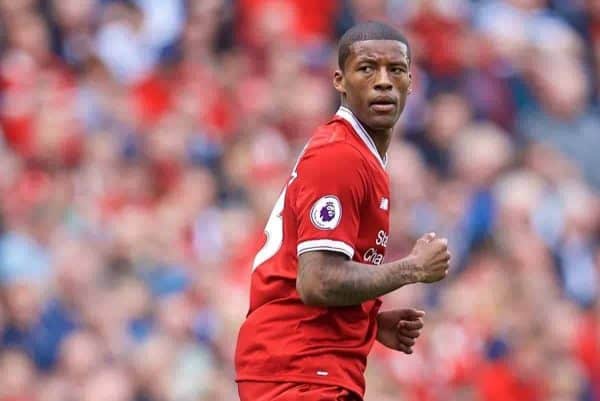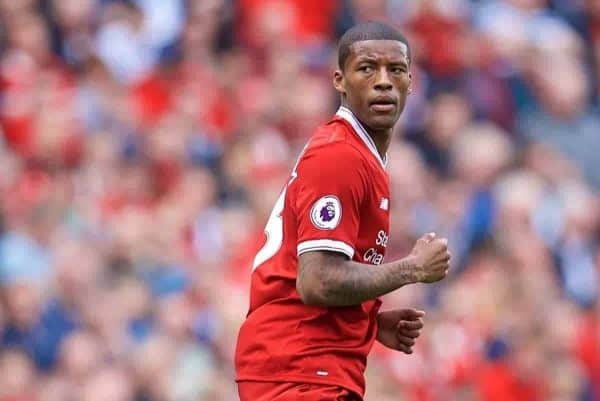 Liverpool are an inconsistent side, and their unpredictable nature is perfectly symbolised by the midfield.
There have been times when the current first-choice trio have excelled greatly under Jurgen Klopp, receiving huge praise for some dominant displays as a unit.
They bullied Arsenal in last month's 4-0 drubbing at Anfield, and there were plenty of examples last season in which they impressed in big matches.
All three are good players in their own right.
Henderson has his limitations and will always be reminded of that, but he is an influential figure when he is on form, as he proved during the early months of last season.
Wijnaldum is a lovely player to watch on his day, proving to be a key box-to-box figure, while Can remains an individual with enormous quality and a big heart.
Their inability to show up week in, week out is becoming a problem, however, and in certain match situations, they look horribly one-dimensional.
Freshening things up in the coming weeks is definitely an option.
Rotation Required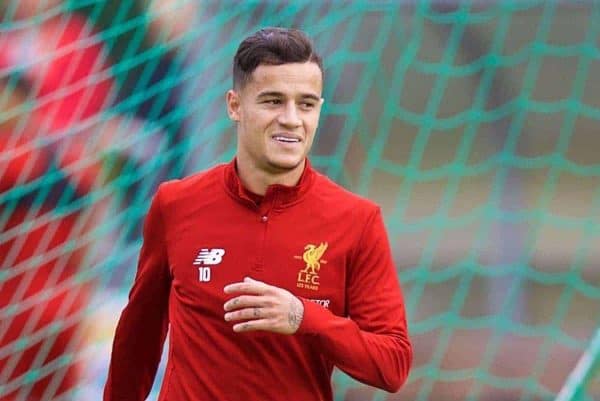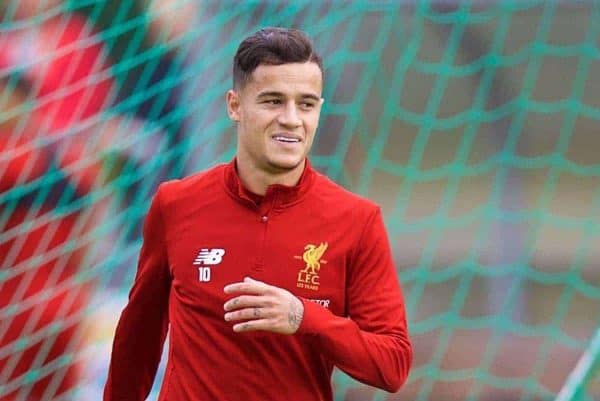 Fortunately for Liverpool, they now actually have an abundance of options in the middle of the park for the first time in years.
Adam Lallana is still out for the foreseeable future but his return will be a huge positive, and there is the small matter of Philippe Coutinho.
The Brazilian is on the verge of coming back into the side, perhaps for Wednesday's Champions League group stage clash at home to Sevilla, and it will act as a great boost for all involved.
Slotting Coutinho into one of the more attacking midfield positions will give Liverpool so much more creativity and threat, and it won't take long for his brilliance to win over those who have fallen out of love with him.
Henderson, Wijnaldum and Can have played a lot of football already this season—they have missed just one game between them (Can against Crystal Palace)—so easing their workload makes sense.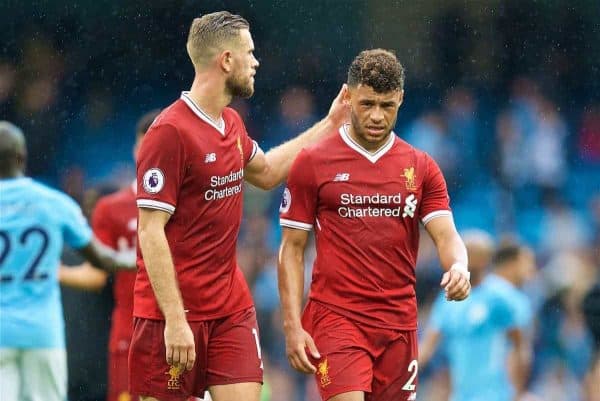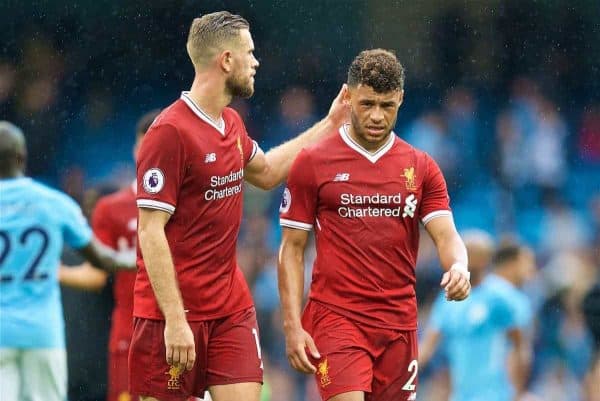 Alex Oxlade-Chamberlain is another option, as though the 24-year-old endured a rather depressing debut at City, it is easy to see him thriving centrally.
A change or two is required—there is no need to be knee-jerk—in order to keep players on their toes and retain their freshness ahead of a long season.
Mane's sending off definitely makes Saturday's 5-0 defeat one that we shouldn't be worried about, but the performance wasn't without its concerns.
Another insipid midfield showing played a huge part in Liverpool being so comprehensively beaten, and as both individuals and a unit, Henderson, Wijnaldum and Can must deliver more regularly.