Andrew Beasley delves into the statistics behind the transfers to explain why Liverpool may have been so keen on the players signed this summer.
Liverpool had a good season last year, but it could've been even better. Despite a remarkably good record against the other members of the big six, at times they struggled to break down some of the lesser sides.
Opta classify the very best goal scoring opportunities as 'big' chances. They are also referred to in some places as 'clear-cut' chances.
Either way, they are defined as "a situation where a player should reasonably be expected to score, usually in a one-on-one scenario or from very close range".

16/17 and plenty to work on
The sad truth is Liverpool didn't have enough of these opportunities in 2016-17. The Reds failed to have a big chance in seven league matches last term, and that was the case in three of their six defeats.
Burnley, Hull and Leicester all stopped Liverpool from having a top-quality scoring opportunity on their way to claiming three points.
In total, Jurgen Klopp's team had 73 big chances last season—the fourth highest in the Premier League.
When you look at how many such chances were actually created by Liverpool (as in, via one player passing to another, and not generated through penalties or fortuitous rebounds) then the picture isn't as pretty.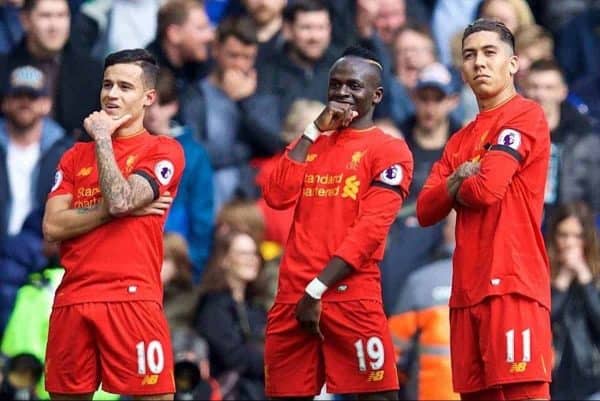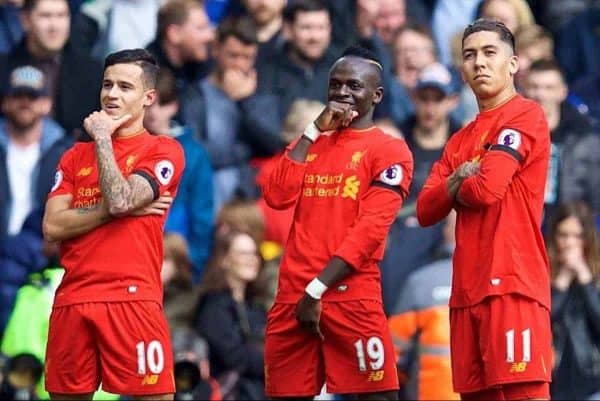 Liverpool directly created 50 big chances last season. That was (whisper it) one fewer than Everton, and only four more than Stoke City.
Excluding penalties, the Reds created 77% of their big chances last season. The league average was 80%, which suggests Liverpool were perhaps a touch fortunate to have as many top-quality chances as they did.
So what have they done about it?

Target market
My research suggests they targeted players who had a pedigree when it comes to creating these golden opportunities.
Using data from the SofaScore app, I have been able to determine how often Liverpool's players and their transfer targets created a big chance in the league last season.
The following table shows the players sorted by how often they did just that. The new players and transfer targets are highlighted.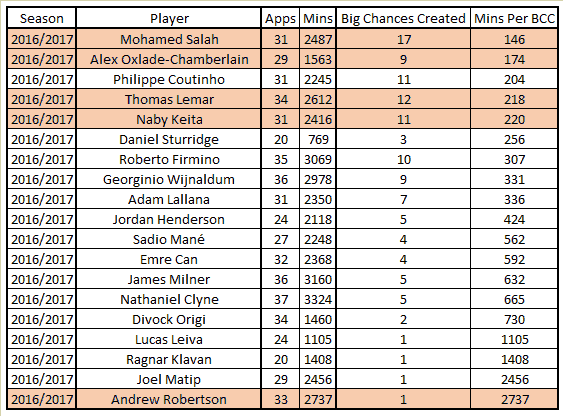 Even by simply looking at the raw figures you can see no Liverpool player created more big chances than Naby Keita, Thomas Lemar or Mohamed Salah last season.
Factor in the minutes played, and Alex Oxlade-Chamberlain also tops any member of the Reds' 2016/17 squad.
Andrew Robertson may have only created one last season, but it was always going to be tough to fashion top quality chances whilst playing for Hull City. The young Scot created two in his one Liverpool match so far, so he will likely match James Milner's 2016/17 output of five from left-back at the very least.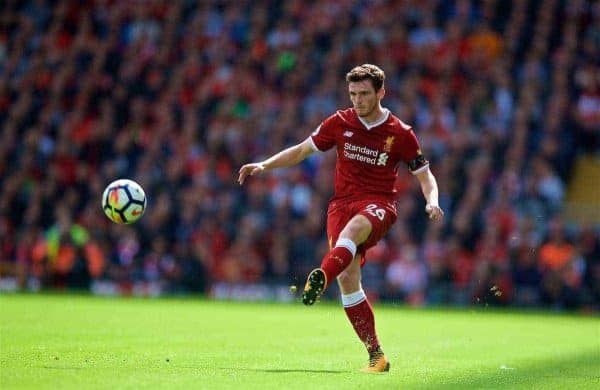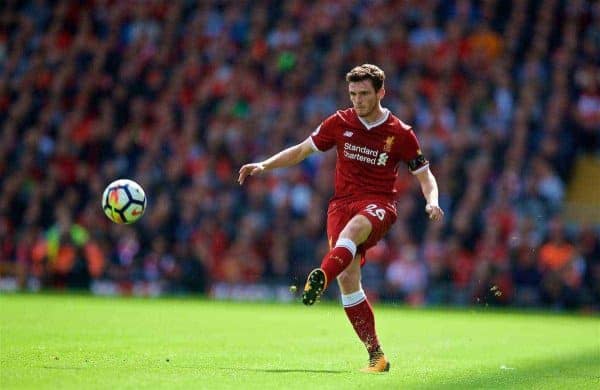 After the first three games in the Premier League this season, only Henrikh Mkhitaryan has created more big chances than Robertson. Ah yes, Mkhitaryan. He was on Liverpool's radar once too, as I'm sure you recall.

17/18 and plenty to look forward to
It's obviously unrealistic to expect all of the targets to replicate their creativity level when playing in the same side, as there are only so many decent chances to go round.
That said, Liverpool logged six big chances against both Hoffenheim and Arsenal recently. For context, the Reds didn't do that once in the league in 16/17, and the very best teams only average around three big chances per game.
Maybe the new-look Liverpool will set records on the big chance front?
It's too soon to make such wild claims, of course, but as the only new boy to play for the club so far, Mohamed Salah has made an immediate impact with regards to top quality chances.
He has created three directly, been the shooter for six, and also won a penalty at Vicarage Road.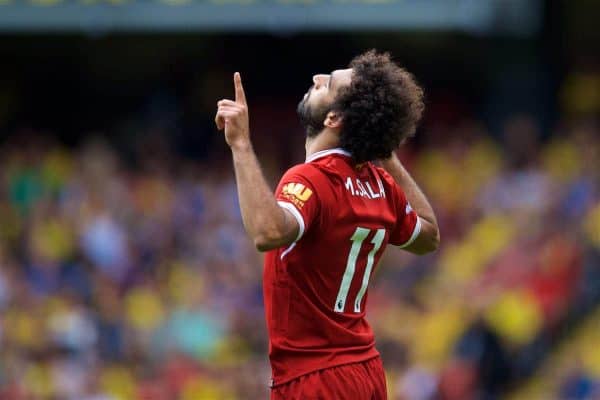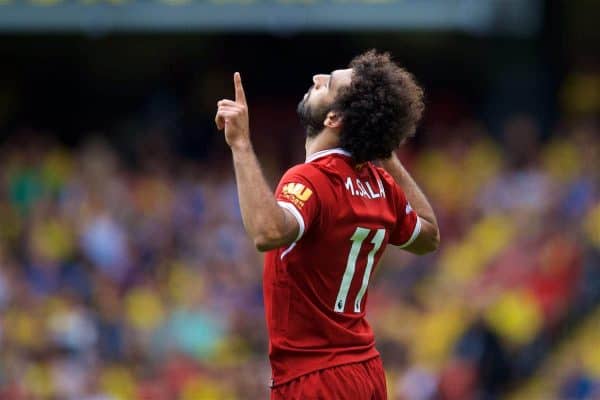 To be involved in nine (excluding the spot kick) in under five games of pitch time is remarkable.
Roberto Firmino topped the chart for Liverpool in the league last season, and he was involved in 24 in total; Salah is a third of the way there already, and Firmino himself has shot or created ten already.
Indeed, they've linked up as a duo to create three big chances, plus the penalty against Watford (which was won after Firmino played in Salah to draw the foul).

Don't look back in anger
At this point, I can hear the cynical amongst you recalling the Damien Comolli era.
The former Liverpool director of football oversaw the signings of Stewart Downing, Charlie Adam and Jordan Henderson in the summer of 2011. All three were in the Premier League's top 12 players for total chances created in 10/11.

None of them had a successful first season at Liverpool though, and Comolli was let go before 11/12 had even drawn to a close.
The evidence suggests the Frenchman may have focused on chance volume rather than chance quality. The table below shows the players Liverpool targeted and/or bought in the summers of 2011 and 2017.
As above, they are sorted by the frequency with which they created big chances.



The 2011 trio created a chance every 40 minutes between them, compared to every 42 for the quartet of 2017. But 23% of their chances were classed as big, whereas that was only the case for 16% of Comolli's group.
For context, around 11% of chances created in the Premier League are classified as big chances.
And besides, for all his flaws, Downing did come to Liverpool and create a decent amount of big chances.
He created 11 in 2011/12, which was at least four more than any other player that season—yes, even Luis Suarez!
The first table above shows that no Red created more than 11 last season either. Perhaps the logic in signing him had some merit, even if Liverpool's dreadful finishing that year left Downing without an assist.
This article is just a piece of speculation on my part. Clearly when recruiting players, the powers at be at any club have to look into far more than how often they create top quality scoring opportunities.
But it does seem fair to say Liverpool had a slight issue with generating big chances last season, and they have targeted players who, among their other skills, did well on this front.
Having doubled their rate of creating big chances per league game since last season (from 1.3 to 2.7), the very early signs are that the Reds might have solved an important issue.