Sometimes football makes absolutely no sense at all. Two points were left unclaimed in Moscow, yet Steven Scragg sees a path beyond the group stages for Liverpool. Here are five thoughts.
Europe was always going to be fraught with oddities this season, and this one was as odd as it gets. A number of incidents from Moscow will be hard to dislodge from the consciousness over the coming days.
POTENTIALLY COSTLY SHORT COMINGS
Should Liverpool not make it to the knockout stages of the Champions League, then those stark incidents will haunt the remainder of the campaign. Loris Karius shouldn't be conceding a free kick quite so centrally to goal. A very basic lapse of judgement put us on the back foot in a game which was there to be won.
Don't do stupid things.
You know those slogans which are plastered on the walls of Melwood, those one's which are designed to inspire, designed to install the basic skills to all those who take to the field in a Liverpool shirt? The sort of things people you used to go to school with, post on Facebook, as a life-mantra? I think they need to be rewritten. I think they need to be a little bit blunter.
Don't do stupid things.
Wake up to yourself.
We're scouting for replacements.
Just as inspiring, as the mystical Yoda-like slogans you see scrawled all over the walls, I'm sure you'll agree?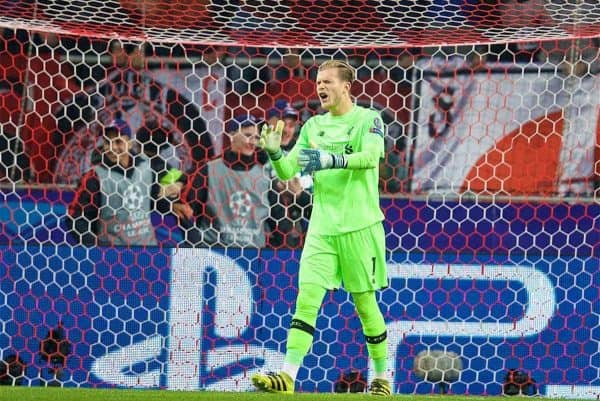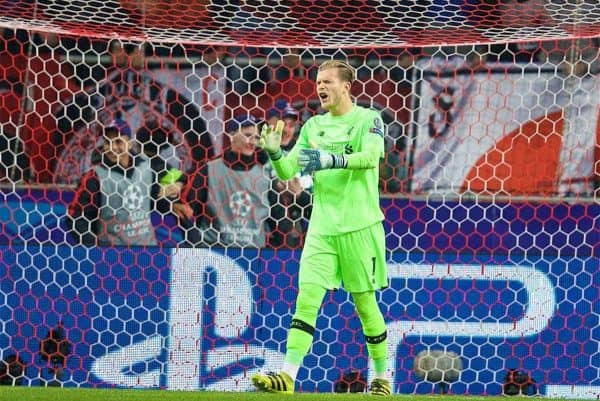 The Karius experiment in the Champions League can't go on, if he proves culpable to more mishaps against Maribor.
That miss by Mohamed Salah, that miss by Daniel Sturridge, that miss by Roberto Firmino. How can so many very good footballers 'brain fart' so emphatically, and so simultaneously?
On nights like this, Liverpool are the annoying teenager of the house, capable of great things, but all-too-busy scratching his testicles and leaving the lights on in every room. You hope they'll grow out of that zen-like stupor, but there are no consistent signs of it just yet. Only flashes of it.
THE FAB FOUR
Greatness was expected. Sadio Mane was back, Philippe Coutinho very much in the groove, and Firmino and Salah made it a long-awaited fabulous four.
On another occasion like this, they will score a bucket load of goals. Not this occasion though. Spartak, annoyingly, were blessed by fielding not one, but two goalkeepers in outrageously fine form. The irony of it.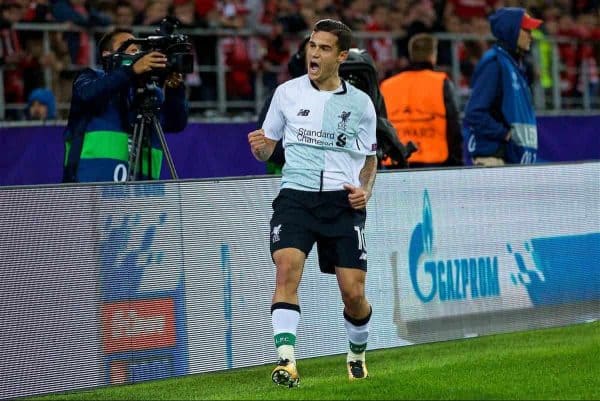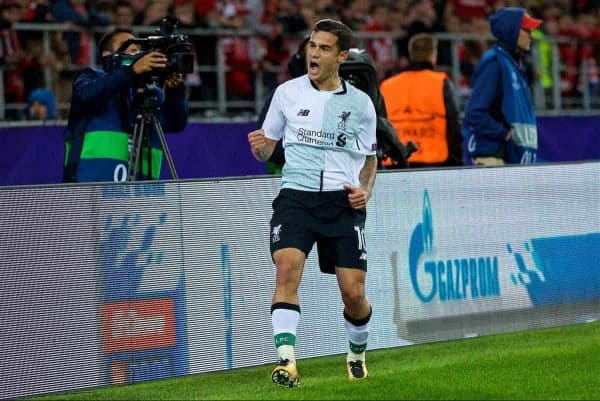 I've mentioned balance before. We continue to fumble around for it.
Jurgen Klopp struck that unsettling image of the calmly deranged Bond villain. You can see the visible signs of how he is seething, in these circumstances, in a way he doesn't on days when the defence is set to malfunction mode.
Profligacy appears to goad him, more than defensive frailties do. It probably explains why we aren't short of game-changing players, while we, as supporters, cry out for a centre back of substance.
CHEESE AND ONION CRISPS
We all know that person who eats the cheese and onion crisps from the multipack. They don't do it because they love cheese and onion crisps, they do it because they love the people in the house that don't like cheese and onion crisps. These people are the glue, who hold the family together. They are the foundations, upon which the salt n vinegar lovers can blossom, and showcase their art for all to see.
We don't have enough cheese and onion eaters at Liverpool. We need more players who are willing to take on those unwanted packets of cheese and onion. It is they, who are the real heroes. It is they, who will facilitate victories on evenings like these ones.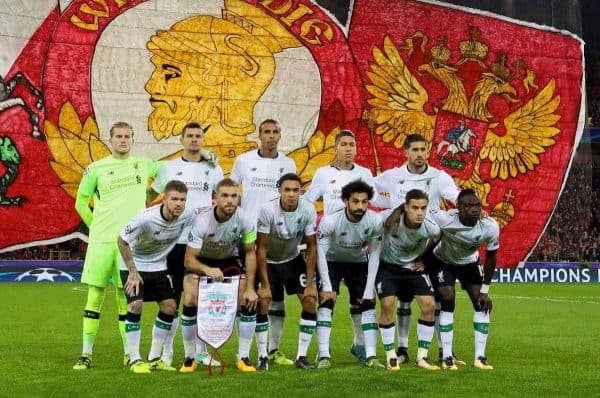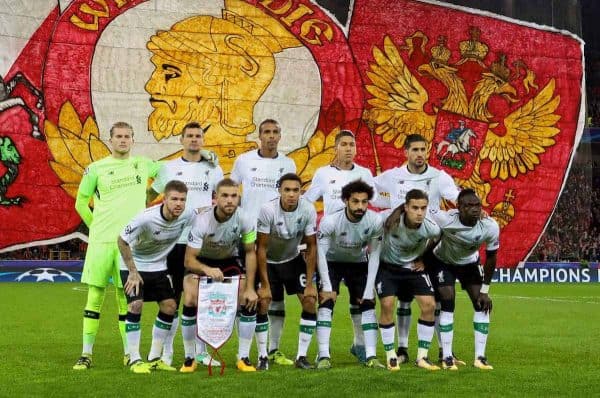 James Milner eats cheese and onion crisps, of that there is no doubt. While I'm not suggesting that Milner is the answer, it is players with a similar type of mindset to Milner that we need more of.
Again, balance is the key. Adam Lallana might need to eat some cheese and onion crisps when he returns.
NO COMPLAINTS
The defence did alright. No cause for complaint, in the main. That is lovely. Lovely and unusual.
FROM HERE?
Beat Maribor home and away basically. If we come away from Slovenia without a win, progression becomes a minefield, with a trip to Sevilla still upon the horizon. Win, and it is the springboard to reaching the group stages.
It's difficult to judge what we should be expecting from Europe this season. This is only our second foray into the Champions League since the days of Rafa Benitez. We are no longer one of the seasoned campaigners. We didn't take part in Europe at-all last season, yet in 2015/16, upon the crest of a wave, Klopp took us to the Europa League final.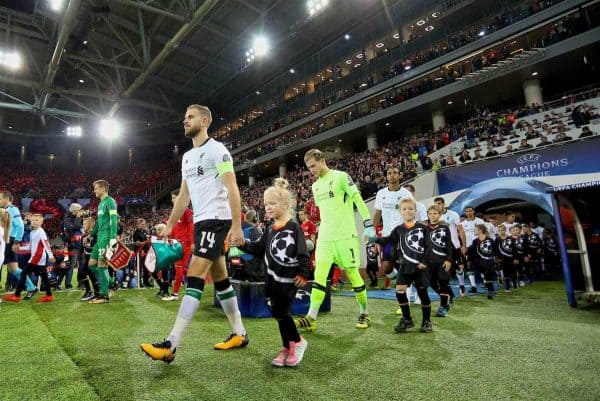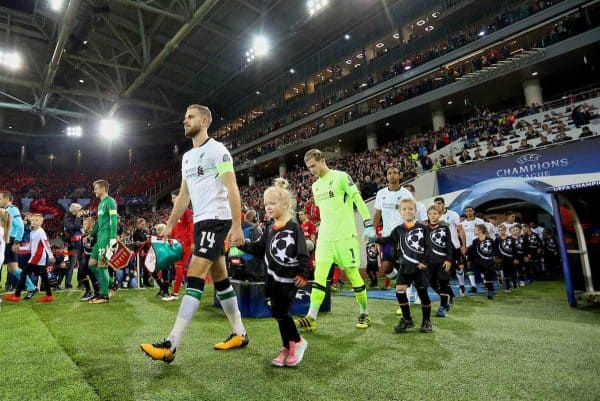 More profligacy like in Moscow and we could well be heading back to the same competition in the new year. Conversely, a draw in Moscow might look a more valuable commodity by the time we see Spartak arrive at Anfield in December.
Should we pick up six points from the upcoming games against Maribor, and Sevilla win the ballast of points in their games against Spartak, then Group E will look comfortingly lopsided by the time we head to Andalusia.
We have a strange situation where Klopp feels like a Champions League novice in trying to translate a team he wants to attack frequently, to European football's premier competition, at a time when it is also jarring domestically.
It leaves a suspicion that we are spreading ourselves too thinly. Klopp however, is still the same manager who led Borussia Dortmund to a Champions League final not all that long ago. There is a myriad of possibilities for us from here.
We will need to be word perfect against Maribor though.