Philippe Coutinho has stressed his commitment to Liverpool after the Brazilian failed to secure a move to Barcelona in the summer window.
The midfielder was the subject of three bids from the Catalan outfit, with the Reds rejecting all three out of hand, underlining their "definitive stance" over his future.
Struggling with an alleged back injury, Coutinho missed the first six games of the season for Liverpool, but returned in Wednesday night's 2-2 draw with Sevilla in the Champions League.
He went on to make his first start of the campaign in Saturday's 1-1 draw with Burnley, and spoke to ESPN Brasil after the game.
"What happened was a job offer and, in life, sometimes you get interested, sometimes you don't," he explained.
"And in my case, as everybody knows, I got interested, my family too.
"As I've always said, it's a great honour to receive an offer from such a great club like that.
"But it's also a great honour being here, Liverpool is great club worldwide. Now I'm here and I'll give my best, as always.
"It was a complicated month for me, but as I've said, it's a honour to receive that offer, but it also an honour to wear this shirt.
"So what I can do is work hard and honour that on the field."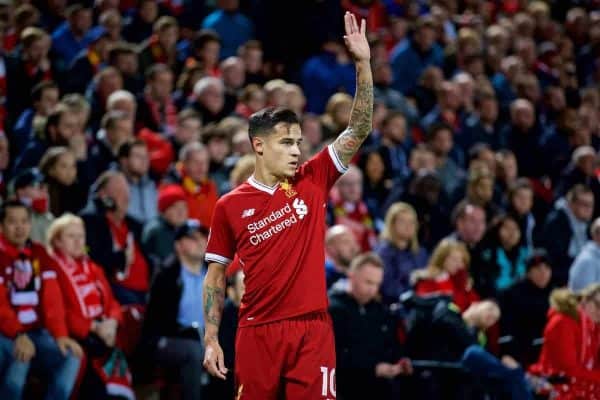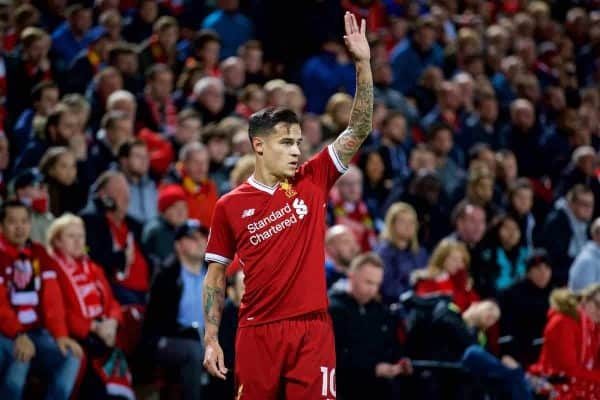 Coutinho also denied that there was an agreement with Barcelona over a move in the future, following suggestions he could follow Luis Suarez's lead and join next summer.
"I'm in a place that I've always been respected by everyone and I've respected everyone too, through this four, five years I've never had any problems with anybody here," he said.
"The fans, team-mates, the board, the coaching staff and that haven't changed a bit.
"Like I said, in every job you get an offer, you get interested or not.
"Now it's all in the past, I have to work, I'm focused on working hard, having a good season, if possible.
"And, of course, in the end, doing it in a great way to help the team, honouring the shirt and thinking about the team and the Selecao."
The 25-year-old's approach is a welcome one, rejecting the possibility of downing tools after the disappointment of Barcelona's failed pursuit.
While Coutinho was not at his best at Anfield on Saturday, there were elements of the vibrancy and creativity that Liverpool have come to depend on since he joined in 2013.
Now, Jurgen Klopp will be looking to continue his reintegration and build around his No. 10 again.