Watch Jurgen Klopp discuss his pre-match rituals at Liverpool, his touchline behaviour and the superstitions of his assistant, Peter Krawietz, here.
Klopp has certainly brought a new energy to Merseyside since his appointment in 2015, with his theatrics in the Anfield dugout providing the Reds with an added edge.
But the German has insisted he is not the same person off the pitch as he is in the technical area, speaking to Soccer AM.
"I think it's my job to be a part of the game, I try to have an influence in different situations. It's not always easy," he said.
"It's kind of an energy thing. I try to give them all of my power, if you want.
"You need to adapt to my coaching style as a player, because if a manager usually shouts as loud as I shout, he's angry.
"But I'm not angry, I'm very emotional and very loud, I'm this little five to 10 percent to give them a boost."
Speaking, unfortunately, ahead of Liverpool's 5-0 loss away to Man City, Klopp revealed he had no pre-match rituals, spending his time in the buildup solely on preparation.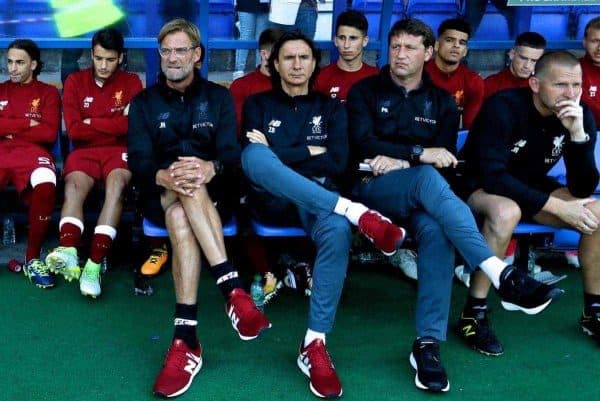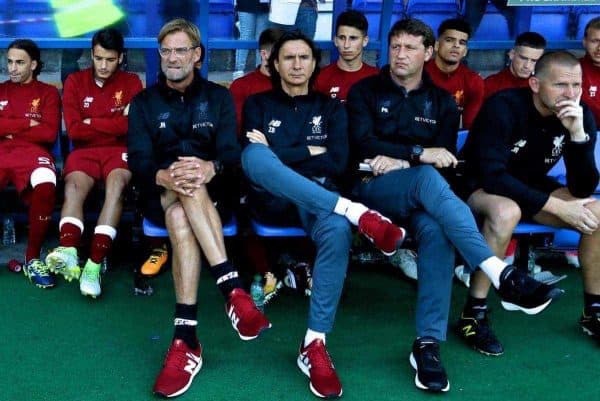 But he said Krawietz is "very superstitious," recalling his influence on Borussia Dortmund's approach to the Westfalenstadion during their time at the club.
This is something that he retained for Liverpool's clash with Dortmund in the Europa League in 2016, seemingly paying off.
"At Dortmund we always had the same walk from the hotel, we started from the same point," he said.
"I have no space [in my mind] to remember the last walk, there were three options, and if I then chose the left one he would say 'you want to lose?'"
Klopp also said the 45-year-old "doesn't go to the hairdresser [until] we lose a game," so Krawietz can be expected to sport a new look for Wednesday night's Champions League return.