Newcastle supporter Alex Hurst is not expecting his side to get much out of Sunday's clash with Liverpool, with bad luck a key reason for that.
The Reds and the Magpies do battle at St James' Park this weekend, with both sides keen to go out on a high before the international break.
Liverpool beat Leicester City 3-2 in their last Premier League outing, but Newcastle lost 1-0 at fellow newly-promoted side Brighton.
Rafa Benitez will be keen to remain unbeaten against his former club this weekend, and it could be a tight affair between two contrasting teams.
Ahead of the match, we spoke to Alex from True Faith fanzine (@tfNUFCfanzine) about Benitez, Mike Ashley and how he thinks the match will pan out.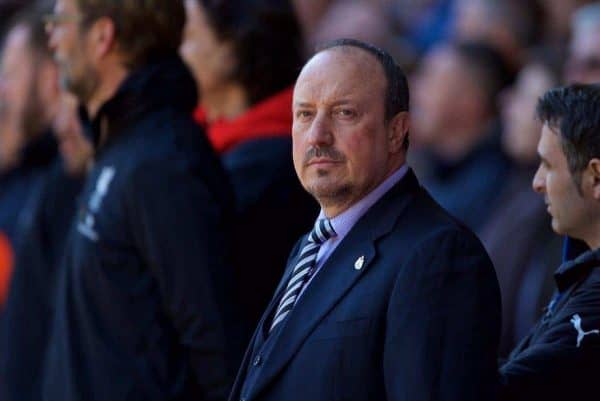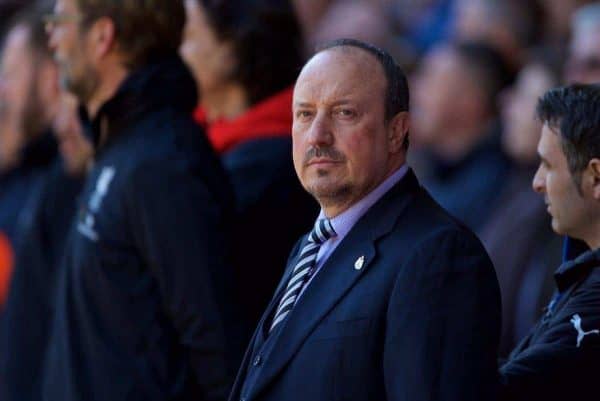 It's been a tumultuous period at St James' Park, with Rafa Benitez and Mike Ashley not exactly seeing eye-to-eye. What do you make of the situation?
Here's Mike Ashley: a short story.
In 2008, Kevin Keegan took Newcastle to court for constructive dismissal. Keegan won. In the court case, it was proved that Ashley would speak to Keegan and that a price was agreed on a player, and Mike would speak to the people he needed to and submit the bid.
It was then proven that Ashley would speak to the powers that be and offer far below the agreed valuation, to intentionally scupper any chance of doing the deal.
Ashley is a proven liar. Maybe he's a decent bloke and was taking bad advice at the time, but he's still a liar. That's what Benitez is now having to deal with.
In the summer, Sports Direct employees were brought in to scupper deals Benitez had put in place.
Just to make sure that line makes perfect sense: Mike Ashley brought in a Sports Direct-employed lawyer to prevent Rafa spending the money he had been promised.
What do I make of it? I think you can guess.
Benitez was worshipped by many Liverpool supporters and that seems to be the case at Newcastle as well. Why do you think that is?
After six years of 'yes men' desperate for an undeserved shot at the Premier League in Alan Pardew, John Carver and Steve McClaren (and frauds before that in Sam Allardyce and Graeme Souness) we finally have a manager who represents Newcastle and its support.

He's not at Newcastle because they are the only club who would pay him at this level. He's not here to talk up the owner. He's here for us: the city and the fanbase.
He won't accept the fans being lied to and he will not accept mediocrity. Add to that the fact that he's one of the world's best managers and it's a decent combination.
Are you happy with how things are going on the pitch, after nine points from six matches?
We are happy enough with the start. Many pundits thought we would go straight back down and Paul Merson predicted a 'cricket score' against Spurs. They didn't have a shot on target when it was 11 vs. 11, Paul!
Frustratingly, we lost incredibly tight games at Brighton and Huddersfield. We could have won both games and be sat on 15 points, but that's encouraging.
The most pleasing thing is that we looked miles better than Stoke and West Ham. Rob Elliot has hardly made a save in each game and we really should have scored four or five in each.
It bodes well that we can put away teams in the bottom 12 quite easily on that evidence; we need 10 home wins and then everything else will take care of itself.
Who have been Newcastle's star men so far this season?
Mikel Merino is only 20 years old and is, quite frankly, class. Nobody can believe just quite how good he is at such a young age.
A Spanish U21 international, he's too good for Newcastle. He's on loan from Borussia Dortmund with an obligation to buy for £6 million, and is already worth £25m and will play for Barcelona or Real Madrid one day.
Christian Atsu looks a steal at £6m, as well. We had him on loan last season for the majority of the year and he couldn't get in our Championship team.
After a year of coaching from Benitez, however, he now looks incredibly dangerous, especially at home.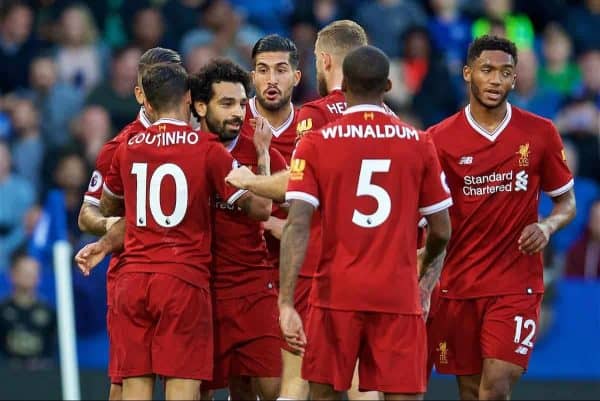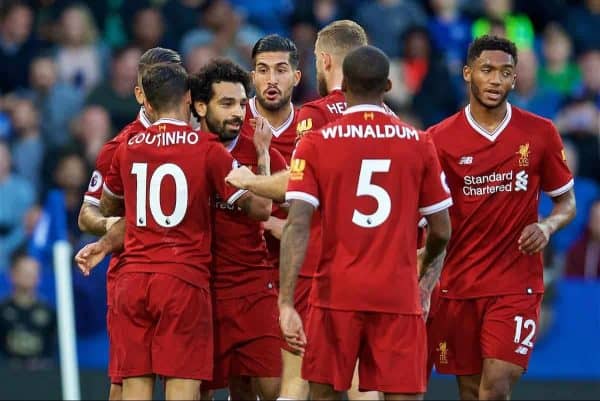 What have you made of Liverpool's start? Any players who have stood out, in particular?
It seems bizarre that Liverpool didn't add a quality goalkeeper and centre-back this summer.
I don't buy the narrative in the media that Jurgen Klopp can't organise a defence; if you look at your first-choice back-five, would any of the players get into a title rival's team? Is that all the manager's fault?
The prospect of Philippe Coutinho, Mohamed Salah, Sadio Mane and Roberto Firmino in the same team is frightening, but I would back any side to get a goal against you.
Liverpool seem to be in danger of having to score three goals to win an away game. They are my favourite team to watch aside from Newcastle, because those attacking players are so easy on the eye.
Mane looks more important to you than Coutinho, his pace is such an asset to the way Liverpool play. He's a great player, but was rightly sent-off against Man City.
Finally, hit us with your prediction…
This weekend we'll set up ultra-defensively, and I think whoever scores the first goal will win.
I would tip Liverpool to win 3-1 because we are having no luck at the moment.
Feel free to commit professional fouls—we haven't had a player sent-off against us in over 150 games, despite getting kicked to pieces most weeks.