Liverpool midfielder Adam Lallana has been sent to a specialist clinic in Doha, Qatar, as he continues his rehabilitation following a thigh injury.
Lallana is yet to feature for the Reds this season, with his last appearance coming in the Audi Cup defeat to Atletico Madrid in Munich at the start of August.
The England midfielder ruptured a thigh tendon during that penalty-shootout loss, with Jurgen Klopp revealing shortly after that he would be absent for "a couple of months."
He has since returned to outdoor work at Melwood, as he nears his return to team training with Klopp's squad.
But according to the Mail, his return date is expected to be in November, with Lallana heading to Qatar to continue his recovery.
"Providing all continues to go to plan, he is likely to be in contention to play again in the middle of next month," Dominic King writes.
"To break up his routine, though, Liverpool have opted to send Lallana head to the renowned Aspire facility in Qatar, with a member of their medical staff, where he can continue his programme and be treated at the Aspetar sports clinic."
King notes that it is common for the club to organise overseas rehabilitation for injured players, explaining how Danny Ings had spent time in Miami while sidelined with a knee problem.
Jordan Henderson and Daniel Sturridge have also both made trips to the United States while injured.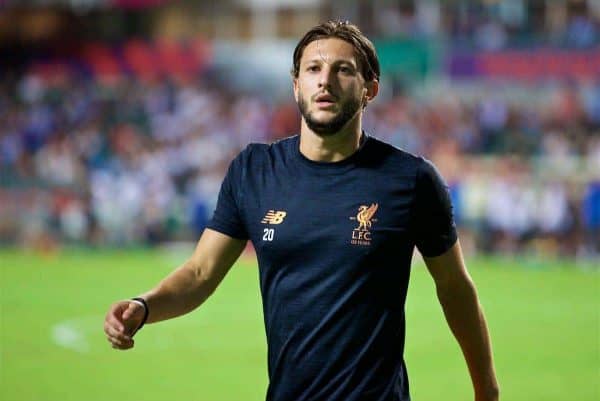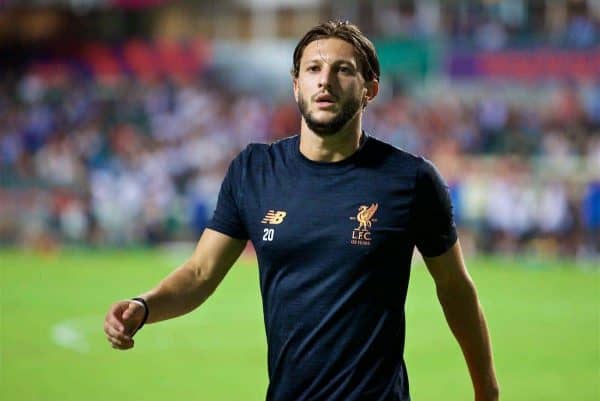 Lallana's absence has been felt heavily already this season, with Liverpool missing the 29-year-old's energy and understanding of Klopp's pressing system.
The likes of Henderson, Georginio Wijnaldum and Emre Can have struggled to form as effective a unit in the middle of the park without Lallana.
And with Philippe Coutinho dropping back into a deeper role following his return to the side, there has been a clear lack of structure alongside the Brazilian.
Speaking during the October international break, England manager Gareth Southgate attested to the negative effects of Lallana's injury on his preparations for next year's World Cup.
The 47-year-old described Lallana as his "link player," insisting that Dele Alli was not able to provide a like-for-like replacement.
"In my year in charge, Adam Lallana has been our best player and we've not had him for the last three matches," Southgate said.
"There are some players who can unlock defences and score goals.
"Dele is an interesting player. If you analyse his game closely he's a scorer of goals and he's not necessarily the link player Adam is."
Klopp would no doubt agree to the importance of having Lallana in the side, and the hope is his trip to Qatar will lead to a swift and effective return next month.