Belgian striker Divock Origi is on loan at Wolfsburg this season and says he's only focused on this season rather than long-term possibilities.
Finding himself behind the likes of Roberto Firmino, Daniel Sturridge and even Dominic Solanke this season, Origi headed off to the Bundesliga in the summer.
The year-long loan, with no option to buy, was designed to get Origi plenty of game time—and that has been the case so far, with six league matches and two goals to his name thus far.
Two goals in his last four appearances have prompted questions over his future, with German outlet Kicker asking over Origi's long-term plans, per the Echo.
Origi was in no mood to commit to any firm course of action, as is only right just two months into his temporary stay in Germany.
"I have to concentrate on myself," he said. "The future will show what happens. You never know in football.
"[Jurgen Klopp] is focused on Liverpool, and I am focused on my task here."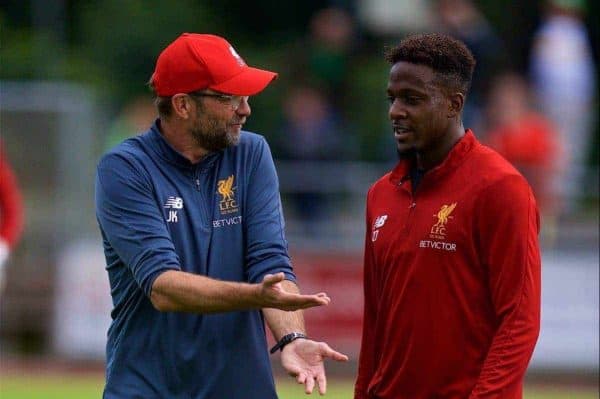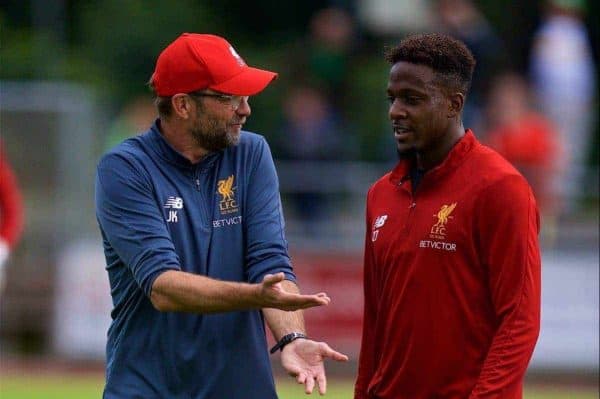 Playing for Wolfsburg he might be, but Origi clearly has one eye on how his parent club are faring—and was pleased for his team-mates of last season with the midweek Champions League win.
"Liverpool have deserved it. It's always good when the folks there are all satisfied, and you need those good results for that."
In terms of his time at the Bundesliga club, Origi was also positive-sounding.
"I think Wolfsburg is okay, the good German organisation, the Bundesliga is a strong game class with high quality and great stadiums.
"I enjoy it."
With plenty more games ahead and a team relying on him to mature and show consistency, the next eight months or so should provide plenty more time for the striker to grow and for Klopp and his coaches to see the real player Origi is capable of being.
Then, and only then, should the decision be made over whether his future lies at Anfield.