Liverpool vice-captain James Milner chose his Ultimate XI, including former Reds skipper Steven Gerrard among those he's played with or against.
Milner never crossed paths with Gerrard as Anfield team-mates, with the former No. 8 departing at the end of 2014/15 and Milner arriving just weeks later.
They crossed swords as opponents on plenty of occasions, however, as well as being international team-mates with England, so Milner is well-placed to attest to how Gerrard ranks among the world's finest.
Speaking to Dugout.com, Milner selected his Ultimate XI with Gerrard right at the heart of his side—the only Liverpool player to be included.
"Easy one," said Milner of his choice. "I remember the first time in the England squad with him, he completely ran the training session because of his ability.
"An all-round player, unbelievable. Don't need to say too much about Stevie, everyone knows how good he was."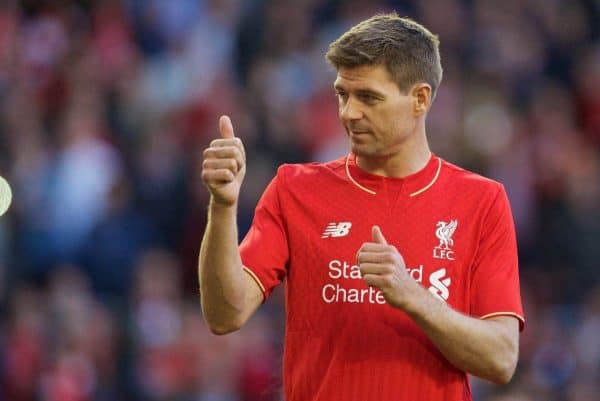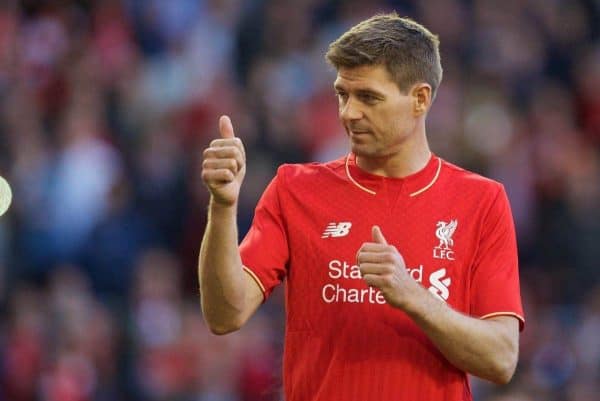 Alongside Gerrard in midfield came two Spanish greats in the form of David Silva, of Manchester City, and Andres Iniesta, of Barcelona.
It shows the high esteem in which Milner holds Gerrard's quality, and most of the rest of the team was hugely impressive too.
Milner's Ultimate XI: Joe Hart; Dani Alves, Jonathan Woodgate, Vincent Kompany, Ashley Cole; Steven Gerrard, David Silva, Andres Iniesta; Lionel Messi, Alan Shearer, Sergio Aguero.