Liverpool, incredibly, have 10 Premier League games before Christmas and if they don't thrive during that run, their campaign will threaten to implode.
This is, without question, the most turbulent period of Jurgen Klopp's reign to date.
For the first time, some of those who have adored and stayed loyal to him are expressing concern about certain aspects of his management, from summer transfer business to touchline behaviour.
Klopp is still widely seen as the man to take Liverpool forward—but this is the time where he must prove that he is a genuinely top-class manager.
Confidence is low, individuals are floundering and the fanbase is threatening to be as divided as it became under Brendan Rodgers.
Between now and Christmas Day, 10 league matches lie ahead for the Reds. It is a run of fixtures that will define the season.
Pivotal run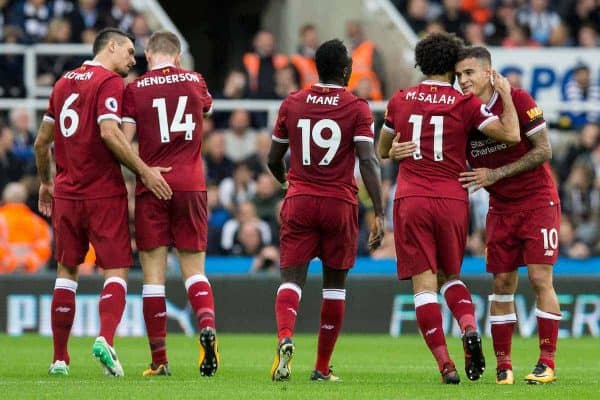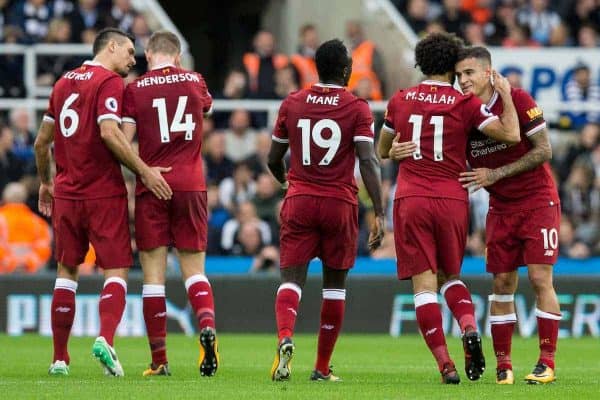 Liverpool are ninth in the table after nine matches, which has to be considered very disappointing.
Granted, they have already faced four of their top-six rivals, but just three wins, against Crystal Palace, Arsenal and Leicester City, is not good enough.
On top of that, Klopp's men have been humiliated at both Man City and Tottenham, with a horrible lack of defensive nous and fight on show.
The time has come for Liverpool to respond and produce a positive run of results, with leaders City 12 points clear and the gap between the Reds and fourth place threatening to grow wider than three if things don't improve, fast.
Having projected some mathematics, this 10-game run has to see the Reds pick up a minimum of 20 points—a more than achievable target.
Up first is the visit of Huddersfield Town on Saturday afternoon, with anything other than victory disastrous.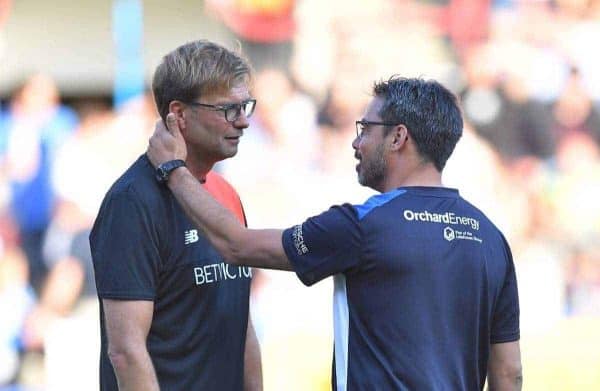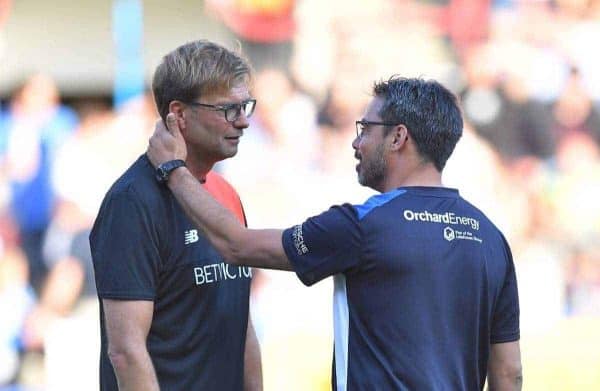 The German's good friend David Wagner may have got the better of Man United last weekend, but they are still vastly inferior to Liverpool.
Then, following Champions League commitments at home to Maribor, the Reds make the trip to London to face an out-of-sorts West Ham side. Only victory will do.
Southampton have been a real bogey side of late, with Liverpool failing to score in four games against them in 2016/17, but three points should once again be expected.
That's three wins on the bounce for starters, and it sounds very realistic, despite the team's current failings.
Chelsea head to Anfield at the end of November, in a game where anything could happen. Matches between the top sides are so often decided by a key refereeing decision, individual error or moment of magic.
Four days later, the Reds go to Stoke City, which has to be classed as another very winnable game, regardless of past struggles there.
Liverpool's 10 games before Christmas
An inviting trip to Brighton kicks off December, before Everton make the short journey to Anfield in the 229th Merseyside derby on December 10.
Liverpool are going to lose to their local rivals again one day—their last defeat was in October 2010, meaning the Reds are unbeaten in 14 against them—but this will still be a game in which they are overriding favourites.
A home clash with West Brom is swiftly followed by a trip to Bournemouth, and finishing things off before we eat and drink ourselves into submission at Christmas is Arsenal away, on December 22.
Of those 10 games, only Chelsea and Arsenal should be considered genuinely difficult encounters, even though the derby could be tight and the likes of Southampton, Stoke, West Brom and Bournemouth have been the type of fixture we've struggled with under Klopp.
From the eight corresponding fixtures that Liverpool played last season, excluding newly-promoted duo Huddersfield and Brighton, Liverpool managed to pick up 17 points.
This allows us to roughly gauge how should Klopp and his players may fare in the coming weeks, with Bournemouth the only defeat in those games in 2016/17.
Things must change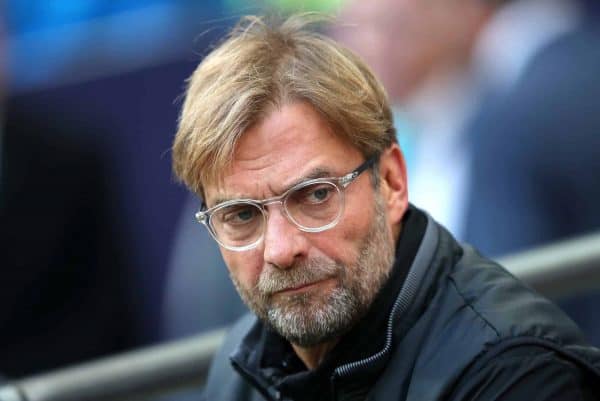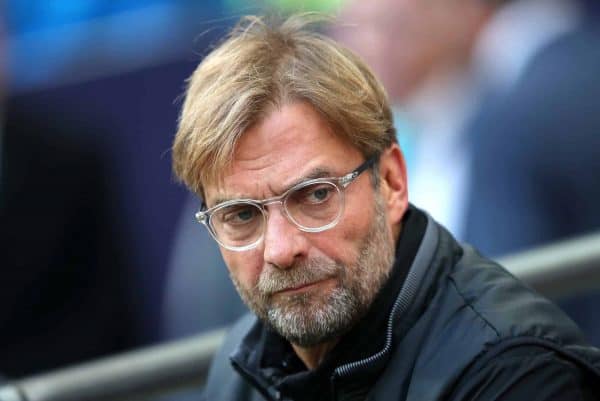 Anything below 20 points, two points per game on average, is likely to see Liverpool stray further adrift of their rivals—but somewhere in and around the mid-20s would be proof that this side have more than found their feet again.
Worryingly, Liverpool need to average 2.13 points per game between now and the end of the season to match last season's tally of 76, but let's just get to Christmas first.
We must all remember that it is still only October, and that not even a quarter of the Premier League season has been completed yet.
There is such a long way to go, and the hope is that Sunday's humbling defeat at the hands of Spurs has really kicked Klopp into action.
Changes to his personnel are paramount, consistency has to be found and the manager himself must improve after a shaky few months.
The last campaign was ruined by a wretched January; it would be inexcusable if the Reds didn't even have much to play for by then this time around.