Would Liverpool benefit from the introduction of a specialist defensive midfielder, and does Jurgen Klopp have any in his ranks at the moment?
All the top teams have one, and almost without fail any team who wins something does too.
Spurs have improved greatly since signing two of them, while Antonio Conte made one of these players an early addition on his way to the title in his first season at Chelsea.
And Liverpool haven't really had one since Javier Mascherano left in 2010.
The defensive midfielder, or 'DM' as it is colloquially known, has become almost a mythical position for Liverpool fans: the solution to all the club's ills, but one which is never used.
Everybody Else Is Doing It, So Why Can't We?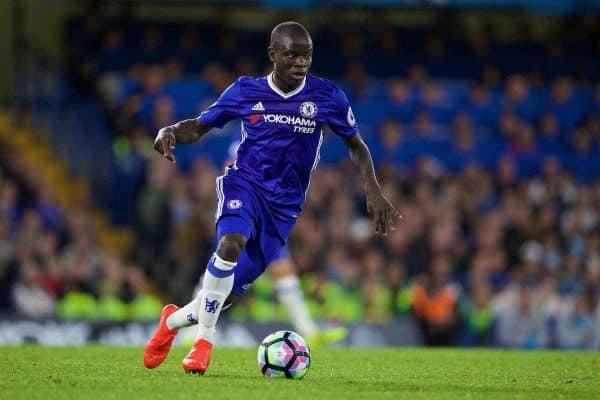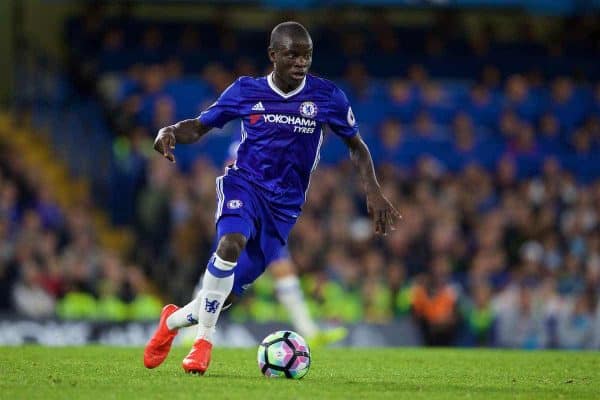 N'Golo Kante helped Chelsea win the Premier League as he had done at Leicester the season before.
Kante may sometimes fall into the category of central midfielder such is his box-to-box energy, but his defensive traits are there for all to see.
Real Madrid won the Champions League with Casemiro, who is one of the best around in the position at the moment.
Barcelona's dominant team of recent years used Sergio Busquets to hold everything together—in attack and defence.
One of Europe's form teams, Napoli, use deep-lying playmaker Jorginho who also has the defensive skills to boot, while also having Amadou Diawara as backup and some defensive traits from Brazilian midfielder Allan.
Maurizio Sarri's side utilise a similar system to Klopp's at Liverpool, highlighting the virtues of a defensive midfielder in a high-intensity, counter-attacking setup.
Elsewhere, Spurs use Victor Wanyama and Eric Dier, Borussia Dortmund use Julian Weigl (or Nuri Sahin depending on whether they want a defensive midfielder or deep-lying playmaker), Man City have Fernandinho, PSG use Thiago Motta…you get the picture.
Pressing Insurance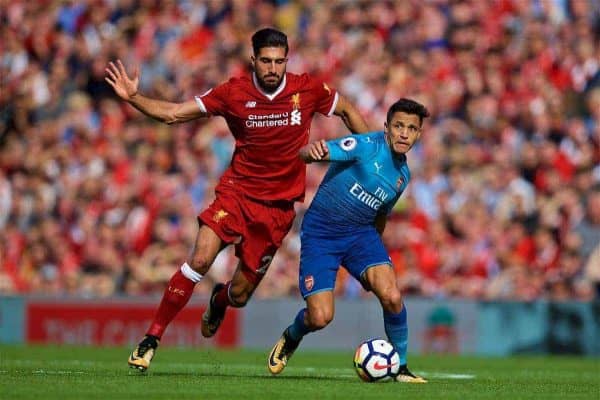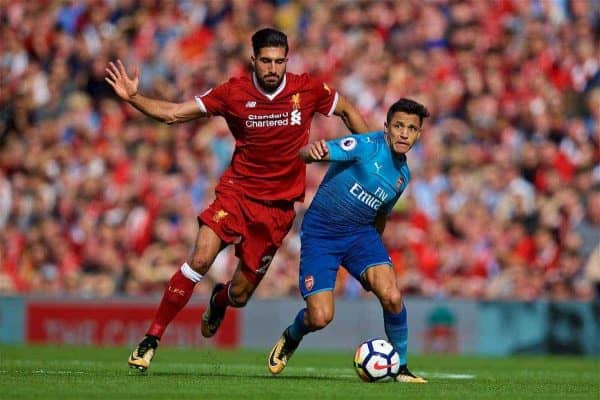 For pressing sides like Spurs, Man City and Liverpool, they can be vital for filling that hole on front of the defensive line, while those in front of them press aggressively.
Goals such as the one Newcastle United scored in the Reds' recent 1-1 draw can be prevented by having a player who reads the game rather than chasing the ball.
Emre Can has come the closest to playing this position in a competent manner in recent years, and at times during the 2016/17 season he looked accomplished in the role.
He has spoken before about his desire to play in this area of the pitch—and during a period towards the end of that campaign, with Jordan Henderson out injured, he made the position his own.
That then raises the question of the Liverpool and occasionally England captain.
Henderson is very good at football. A player doesn't get to the level he's at by chancing his way to the top. Being in contention to captain one of the biggest clubs in the world, as well as his own national team, isn't a fluke.
It could be argued that there are a dearth of captains at both his club and his national team.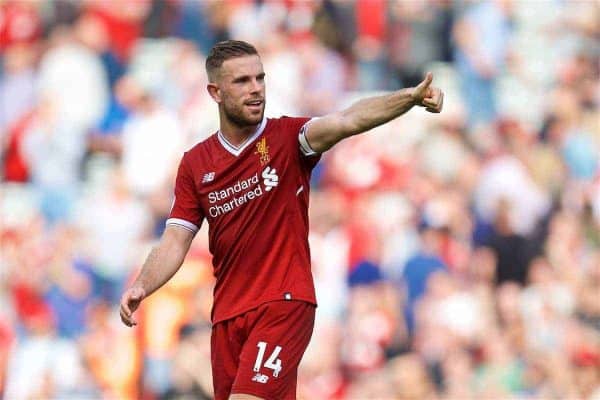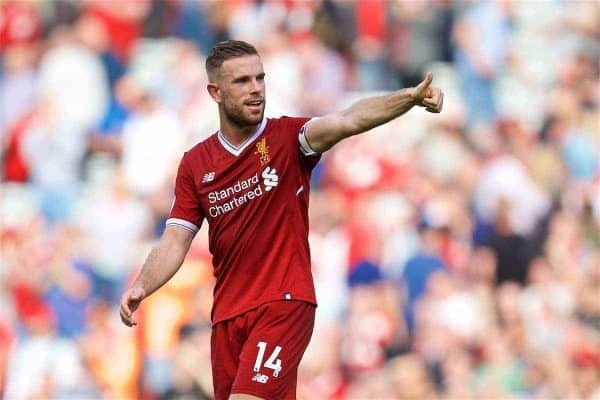 But you only have to listen to Jordan Henderson in an interview or see him in one of the club's many fly-on-the-wall video shoots within Melwood to see what he brings to a side off the pitch.
However, he isn't a defensive midfielder.
Despite a long run in the position under Klopp, the 27-year-old is yet to fully adapt to the role, especially defensively.
Full-backs have remained without insurance behind them when they make attacking runs up the pitch, and the centre-backs lack a shield in front of them which regularly leaves them exposed.
And those pressing from central-midfield areas leave a sizeable gap behind them due to the lack of a deep-lying player who can read the game.
Types of Defensive Midfielder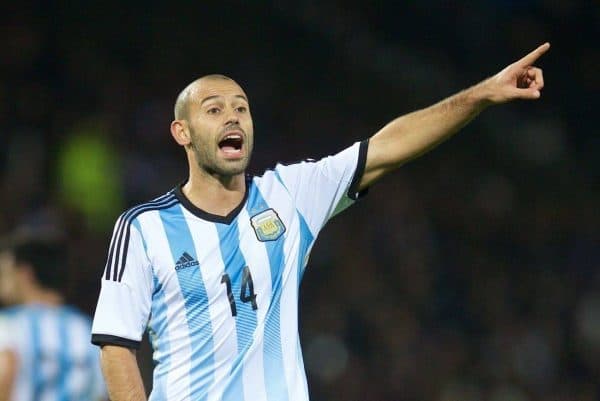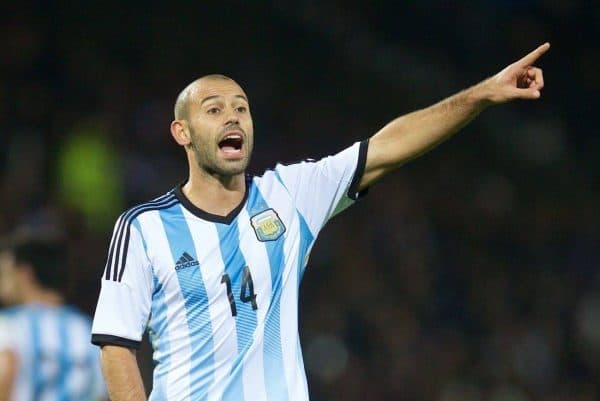 Defensive midfielders can come in a number of categories, and the terminology used around the world of football highlights slightly different traits for each version of the role—but there are two main ones.
The first is the aforementioned Mascherano type.
This is player whose speed means he can cover for his attacking team-mates, while his intelligence allows him to anticipate attacking moves.
He can make interceptions by filling in passing lanes at the last minute and sweep up in front, and occasionally behind, the defensive line.
This is the dogged style of defensive midfielder who won't give the opposition a moment's peace, sticking his foot in at the right moment, winning the ball and destroying the confidence of opposition attackers and creators.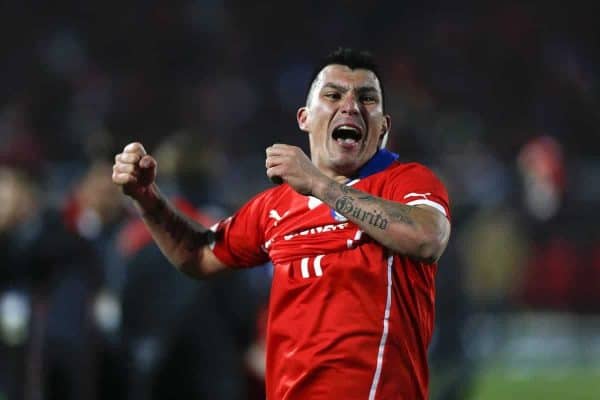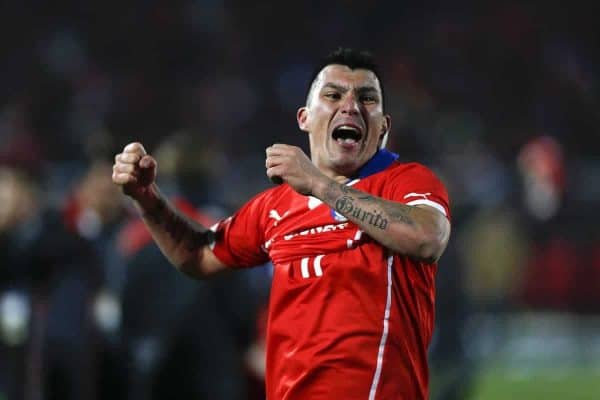 The second is the defensive anchor man: a player you might also consider able to do a job as a traditional centre-back if needed, but one whose midfield qualities allow him to initiate attacks as well as defend those of the opposition.
Can fits this mould, and though his talents can often be used well in the box-to-box role, his time playing as a centre-back in a back three showed he also has the qualities required to be this type of defensive midfielder.
He was able to use these to great effect towards the end of the 2016/17 season.
Klopp Ditches Dortmund DMs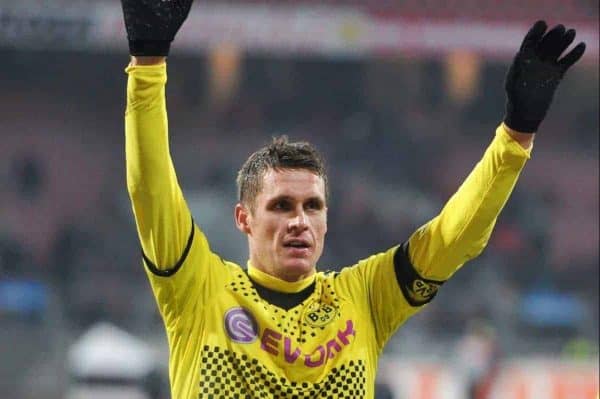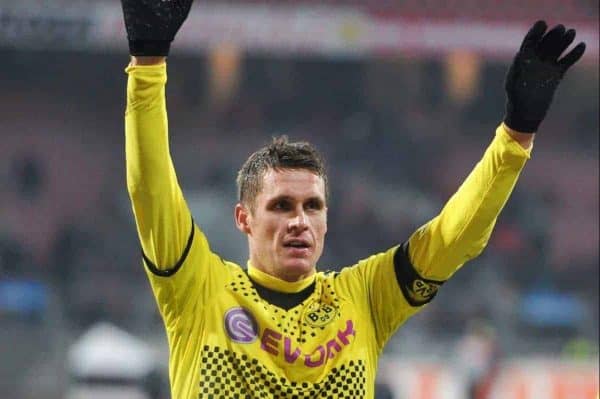 Klopp used defensive midfielders during his time at Dortmund in the shape of Sebastian Kehl and, later, Sven Bender.
Sahin was also used by Klopp in a deeper role giving his side a combination of a deep-lying playmaker and defensive midfielder—a role which fell to Ilkay Gundogan once Sahin departed.
It was similar to the combination Liverpool had with Mascherano and Xabi Alonso.
The current Reds side boast neither of these roles, and lack players with the skills to carry them out unless Can gets a run in the position again.
But the manager has since said that he doesn't need one.
"Second balls after set-pieces, another defensive midfielder would not really be around this situation so it does not help a lot," Klopp explained in May.
"Half-spaces when counter-pressing does not work, another defensive midfielder [does not help], it's all about organisation. We did already much better in the last few games and we improved around set-pieces a lot."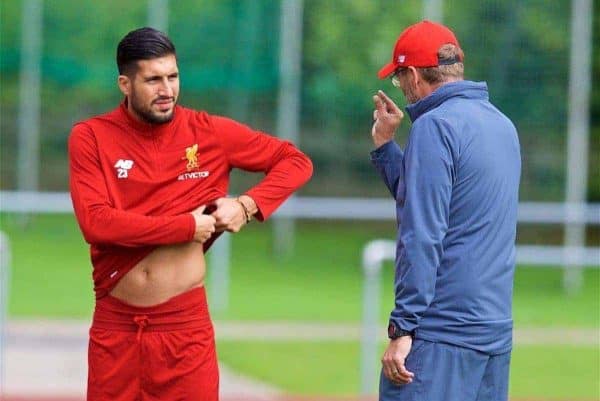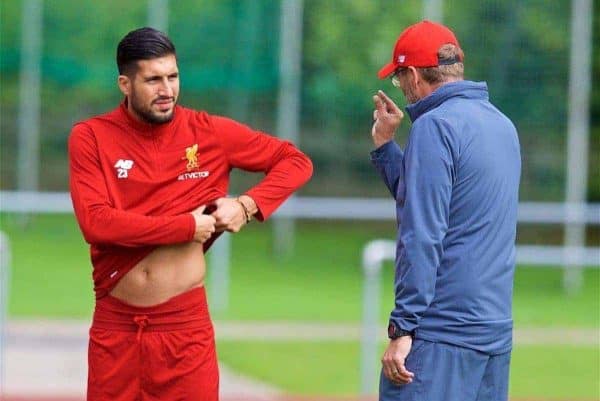 This might just be one of those moments where Klopp is, understandably, trying to show faith in his current players, but there have been very few transfer rumours linking Liverpool to a defensive midfielder.
The recruitment team must have recognised the gap, and they have targeted the likes of Jorginho and Mahmoud Dahoud for his position in the past.
Both are players who could at least perform the deep playmaking role, but Liverpool never seem to go for an out-and-out 'DM'.
Maybe, after more than seven years without one, it's about time they did.