After Sunday's 1-1 draw away to Newcastle United, Steven Scragg finds it impossible not to compare and contrast the Liverpool of past and present.
Given we took the lead, given we again created a healthy proportion of other goalscoring opportunities, and given we again squandered those goalscoring opportunities, it's safe to safe that most of us class this one as two points dropped.
In contrast, not many teams will win at Newcastle this season, for as long as Rafa Benitez remains at the helm at St James' Park.
That said, this was not the tactical Benitez masterclass some Liverpool fans are trying to paint it as.
His side rode the waves, and were gifted an equaliser. Once they were confident that we felt frustrated with how the game was unfolding, Newcastle grew in stature.
Our ills were yet again self-inflicted. There aren't many better than Benitez at taking advantage of such circumstances.
A Klopp-Benitez Hybrid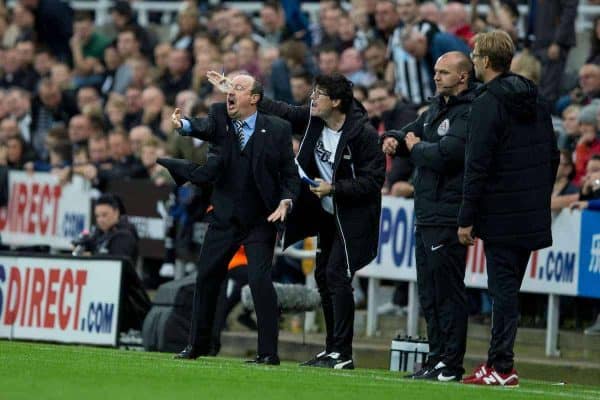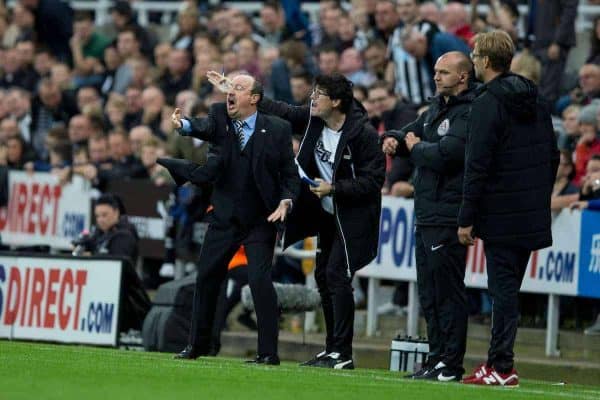 On an all-too regular occurrence on Sunday, the concept of a Jurgen Klopp and Benitez hybrid team was dreamily floated by some Liverpool supporters.
"Wouldn't it be brilliant, if we could have Klopp's attacking instincts, combined to Benitez defensive ethos," or at least words to a similar effect were offered by many.
At the danger of repeating myself, in other words, we need balance.
There is merit however, in the concept of trying to take something from the Benitez era, and implementing it to the current team.
The speed of the game may increase, generation on generation, but the basics of the game are still the same now as they were when Benitez was in charge at Anfield.
In fact, the basic rules of building a team now are no different to when Bill Shankly was in charge at Anfield too. Do the basics right. It is the first simple step.
I'm not saying that Klopp over-complicates football. There is great simplicity in how his attacking play unfolds, but clearly, in the first third of the pitch, we don't master the basics.
While the finish was a fortunate one, the goal we concede is again a needless one.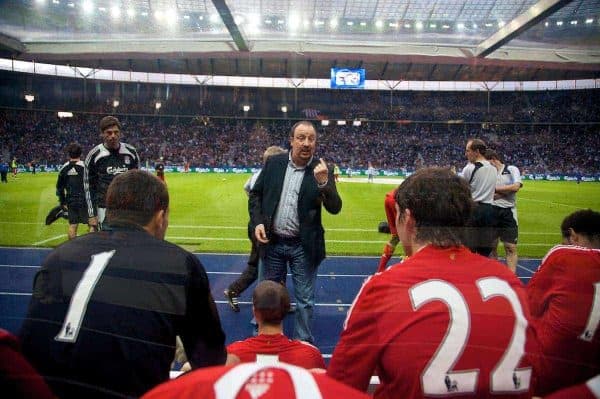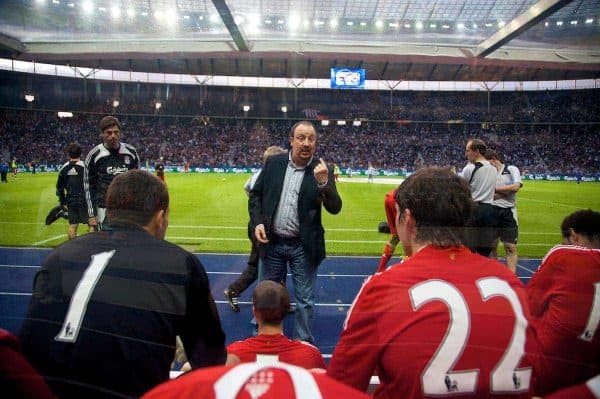 You couldn't see a Benitez Liverpool conceding that goal, yet you couldn't see a Benitez Liverpool attacking with the freedom that the Klopp Liverpool does.
When it came to Premier League-winning aspirations, Fernando Torres and Steven Gerrard were largely responsible for the attacking football, in the peak-Benitez years. Klopp's Liverpool have a broader range of options in this respect.
Benitez Liverpool was technically drilled to a point where everyone had a highly defined role in the team.
Beyond the early teething problems with zonal marking, each player knew what was asked and expected of him. Benitez endearing control-freakery was an art-form. We could do with some of that now.
The frustrations of the Benitez era stemmed from a belief, for some of us, that he was unable to release the handbrake; that he was unwilling to let his team really go for it at times. There always had to be a degree of control.
With Klopp, the feeling is he needs to exert a degree of control.
Step This Way, Please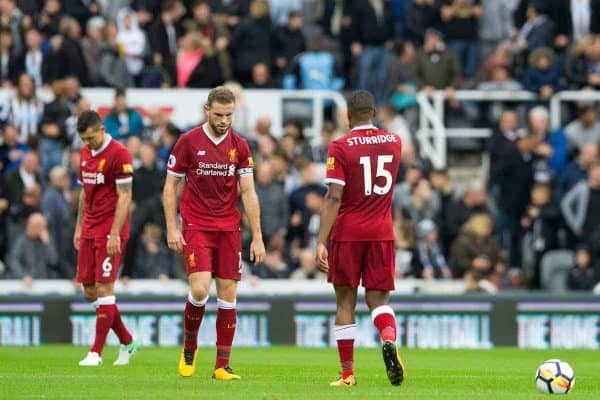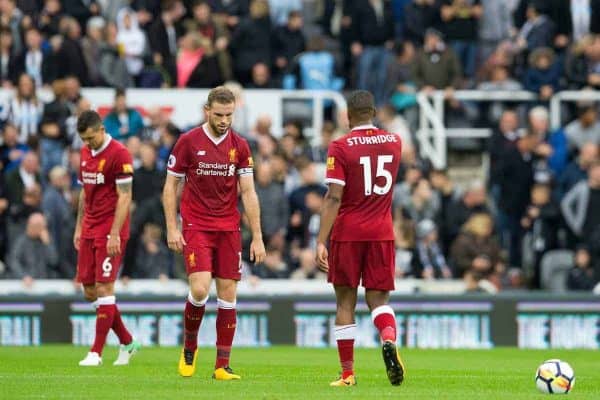 Given a hypothetical time machine, there a several players from the Benitez era who would help us greatly now.
How about Pepe Reina, in place of Simon Mignolet?
Even today, he might be getting on a bit now, but considering that goalkeeper years are akin to dog years, except in reverse, I was suggesting in the summer that I'd happily have him back for two or three seasons.
You would probably be willing to offer a limb or two to have Jamie Carragher and Sami Hyypia in the 2017/18 vintage?
How about a Didi Hamann or a Javier Mascherano, to sit in front of the central defenders? Stick Steven Gerrard or Xabi Alonso at the epicentre of it all.
All of this, grafted to Philippe Coutinho, Sadio Mane, Mohamed Salah and Roberto Firmino. Time travel would suit us just fine.
Fanciful it might all be, but the past can be used as compass to plot the future. Nothing in football is particularly new, and in the main, what you see now are recycled ideas of the past.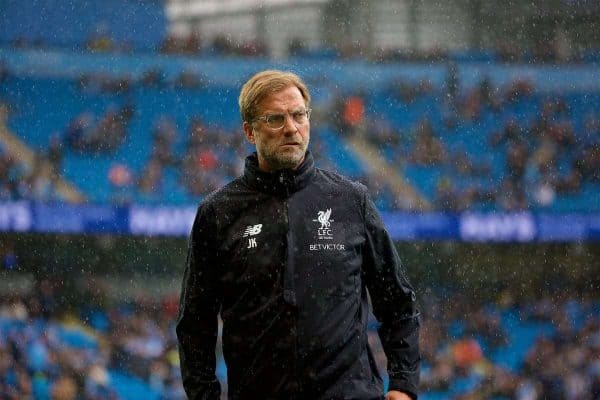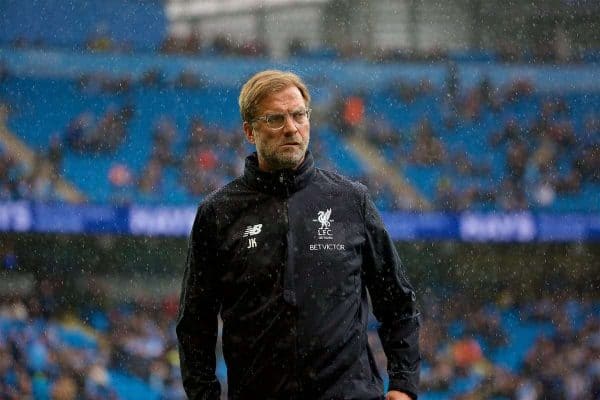 Pep Guardiola is simply peddling the teachings of Johan Cruyff, who in turn was taught the ideals of Jack Reynolds, via Rinus Michels.
In this respect, you can look at visages of Liverpool past, identify the type of player we lack, and then scan across the contemporary era for someone who fits the identikit.
We suffer through a pronounced gap between our central defenders, due to how our full-backs push up, so it stands to reason that we need one of our central midfielders to drop deeper.
If that is beyond the capabilities of Jordan Henderson, Emre Can and Georginio Wijnaldum, then head to South America and locate the next Mascherano.
It's all about identifying the basic flaws, and coming up with basic answers.
I'm sure this is what Klopp and his coaching staff are doing, but it's hard to buy into, when mistakes become repetitive.
Embrace the International Break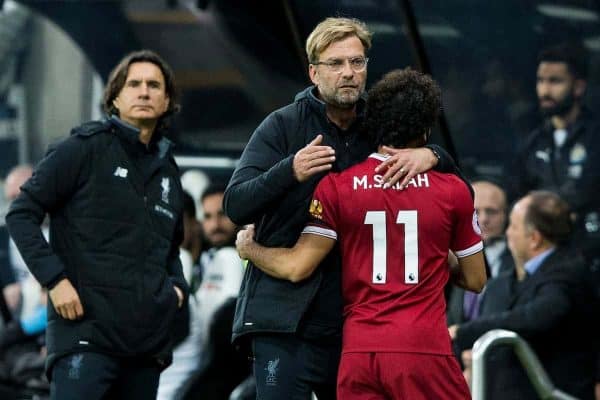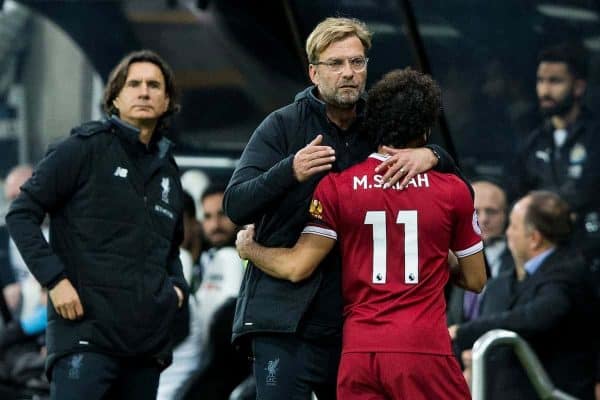 This doesn't feel like one of those international breaks where you lament the stoppage in club football.
If anything, it's a bit of a relief. We went into the last international break on the back of putting four past Arsenal.
We've played seven times since the resumption, and won only once.
While the September break was a momentum killer, the October break can be one where we step back and take stock, before moving forward more positively.
Focus is needed, and we have a fortnight to rethink.
We have the eye-opening concept of Man United at home to face, on the other side of the international break, before a trip to Maribor, followed by Tottenham away. These are not games for repetitive mistakes.
It will be an unforgiving return to club football for us. We'll need to have identified some basic flaws, and come up with a few basic answers.