More and more Liverpool fans are crying out for a striker of substance, at a time when strikers are very much out of fashion at Anfield, and the ones we do have are suffering through 'Origi Syndrome'. Steven Scragg ponders this, and the peculiar case of Alex Oxlade-Chamberlain.
'Origi Syndrome' was never going to magically disappear with the man himself, when he exited Liverpool for a season on-loan at Wolfsburg.
Traditional strikers remain an afterthought at Anfield
A goal for Daniel Sturridge, but one which seemed to come from nowhere.
Before being gifted the opening goal against Huddersfield, he'd laboured. It's the type of occurrence which Sturridge will always be damned by. Flattering to deceive, but chipping in with a crucial game-changing goal used to be a high water-mark when it came to natural born goal-scorers.
Part of the halftime entertainment at Anfield, on Saturday, was a certain Robbie Fowler. Fowler used to trade in such currency.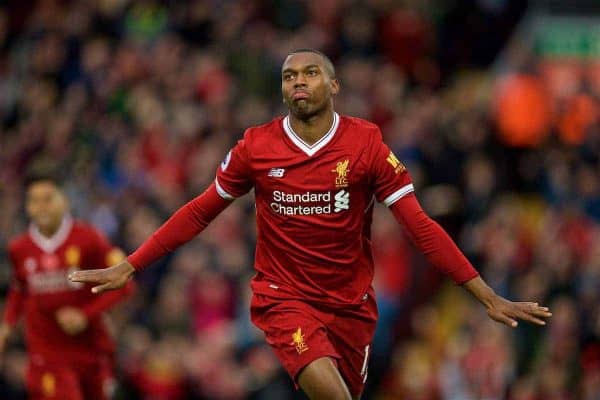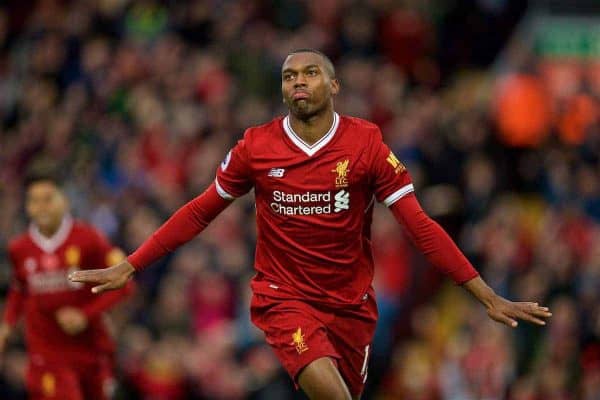 The concept of laying docile, or playing possum, then striking with deadly potency, just when opposing defences think it's safe to harbour notions of a potential clean-sheet.
For a club which used to pride itself in the striking partnerships it had, from Hunt and St John, through Keegan and Toshack, onto Dalglish and Rush, then to Fowler and Collymore, there is something unsettling for some Liverpool fans when we take to the pitch without a recognised striker.
We don't like players being out of position, or 'pretend positions'
Beyond unconvincing goalkeeping, and inept defending of course, there's nothing less forgivable to Liverpool fans as an ineffective false nine.
If Roberto Firmino has an off day, while playing at the tip of this side, then up goes the cry for a 20 goal a season marksman.
Firmino may not have played as a false nine against Huddersfield, in the el Shanklyco, on Saturday, yet he's slowly but surely becoming something of a scapegoat when we're frustrated by perceived lesser teams. It's starting to get a little bit Luis Garcia-like. The groans seem to sound a little bit more pronounced.
My dad is one of those groaners.
When we won the corner, which led to the second goal, he embarked upon a rant about how poor a player Firmino is, and that we had no hopes of scoring from a corner.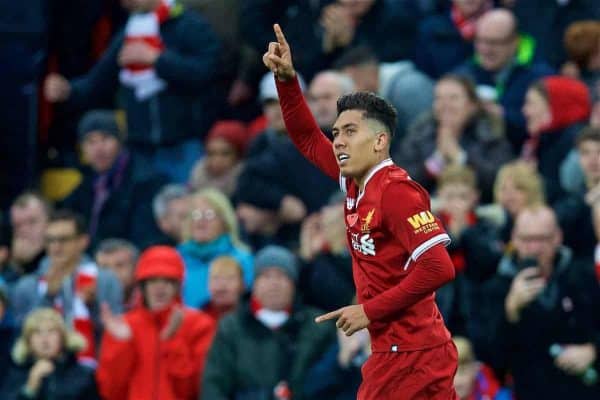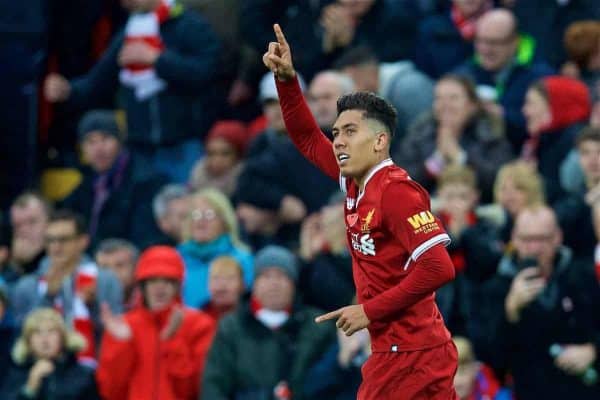 2-0, Firmino, of course.
Football can deliver karma quite swiftly sometimes.
Liverpool fans have always had a bit of an issue with the deployment of players who they deem to be out of position though. I can remember instances of Jan Molby being castigated at centre back, or as a sweeper. Ronnie Whelan rounded on, when asked to cover at left back, while the visage of John Barnes as a deep-lying central midfielder was never accepted by some, no matter that he actually did a fine job for a few years.
Last week, away to Tottenham, Emre Can was hammered by some, for struggling at right back. Right. Back.
Origi Syndrome
This brings us to 'Origi Syndrome' – where the career striker is afforded the occasional game here and there, but no concerted run in the side. No opportunity to build up form and momentum. Can we say with any real conviction, that Sturridge will get another starting role against Maribor on Wednesday evening? All a bit Origi-like really, isn't it?
Dominic Solanke will watch much of this season melt away in front of him, while sat on the bench. All a bit Origi-like, isn't it?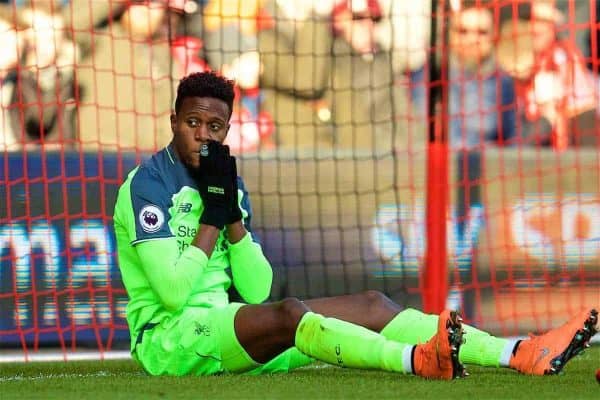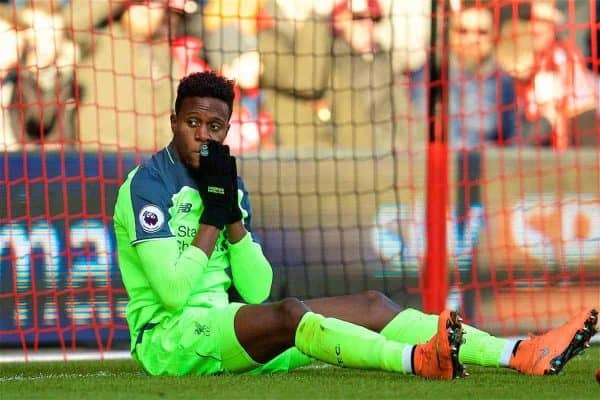 So much potential in Ben Woodburn, but where do you seriously see him fitting into this version of Liverpool? All a bit Origi-like, isn't it?
How does that change? I don't see it doing so. We have too many talented number 10 types to fit in. Firmino will continue to play at the tip of the side, on a far more regular basis than you will see an out-and-out striker play there, and you are likely to feel frustrated about that upon occasions.
The peculiar case of Alex Oxlade-Chamberlain
I can't help but feel that if Oxlade-Chamberlain can't get a place in the starting line-up while Philippe Coutinho, Sadio Mane and Adam Lallana are all absent, then Jurgen Klopp is harbouring massive reservations about the man who sits as the third most expensive signing in our history.
Oxlade-Chamberlain wears the number 21, but would perhaps be better served playing with a question mark on his back.
Many of us don't know what to make of Oxlade-Chamberlain. Many of us want to give him the benefit of the doubt. All of us want him to succeed however. His cameo roles so far have been hit and miss.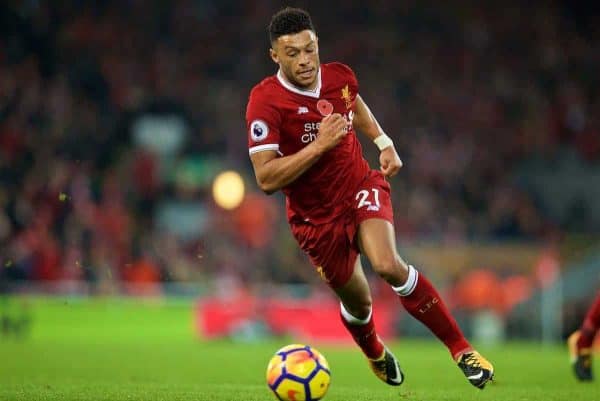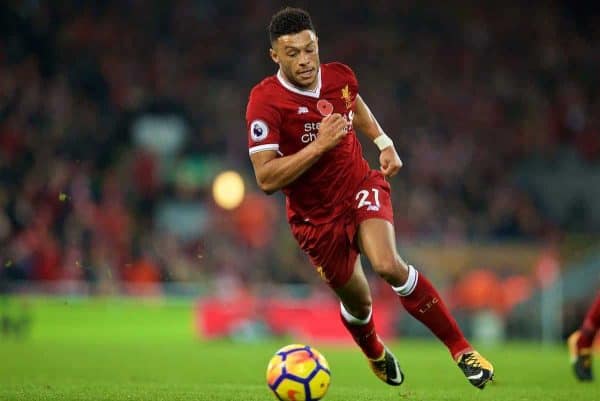 I liked what I saw of him away to Maribor, and against Man United. I felt those performances were enough to win him a first start. That first start is still to arrive. You have to question why?
There was the perfect opportunity to deploy him in the front three on Saturday, while given how inconsistent the middle three have insisted upon being, a place in central midfield wouldn't have seemed unreasonable at some point. A place on the bench it has continued to be however. It's starting to feel a little bit of a personal issue.
More of the same
In more ways than one, we can expect more of the same on Wednesday evening. More 'Origi Syndrome' for Sturridge and Solanke, and more bench duty for Oxlade-Chamberlain? Habits which are looking increasingly difficult to break for Klopp.