Premier League chief executive Richard Scudamore has assured supporters' groups that no fixtures will be scheduled for a 4pm kickoff on Christmas Eve.
Liverpool's trip to take on Arsenal on December 23 is one of a host of games currently being considered for Sky Sports' Super Sunday coverage this year.
But with Christmas Eve falling on the Sunday, proposals to move fixtures to a day traditionally free of football has prompted widespread criticism.
The Reds' leading supporters' group, Spirit of Shankly, are among those to oppose any rescheduling, due to the impact on travelling fans and staff at the Emirates Stadium.
And Scudamore, in a statement at a Football Supporters' Federations Fans Group meeting on Tuesday, has confirmed that no games will be held at, or later than, 4pm on December 24.
This does, however, suggest that rescheduling is still under consideration for earlier in the day.
It has been previously mooted that the clubs could compromise on a lunchtime kickoff, allowing supporters time to travel back to their homes ahead of Christmas Day.
And it could be that Sky Sports shift their timings forward, perhaps leading to 12pm and 2pm kickoffs.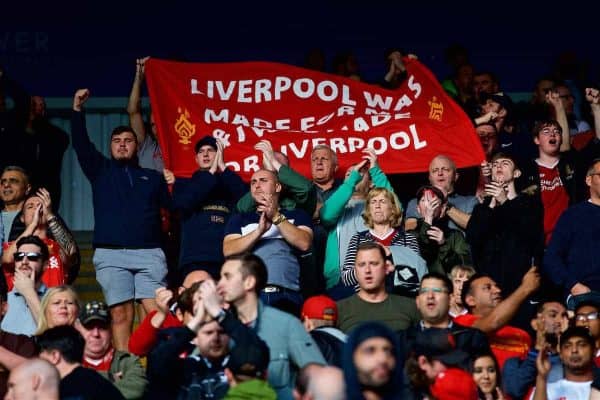 Taking to Twitter to applaud the decision, Spirit of Shankly insisted they would "keep pressure up on this," with ideal situation being no Christmas Eve fixtures.
This builds on their statement from the beginning of October, when they vowed to "continue our work to ensure match-going fans are treated as fairly as possible."
"No fixtures should be scheduled for this day," they stressed.
"Supporters will be faced with the unenviable task of deciding between family, friends and loved ones and any pre-existing plans for this time of year and continuing their loyalty and support for their club.
"Club staff would also face similar difficulties. Public transport shuts down early on Christmas Eve and travel may be at a greater expense.
"Made to work, their plans and priorities will challenged in pursuit of a TV programme.
"These staff aren't the well-paid millionaires, but the catering, hospitality, stewarding and security personnel required to fulfil a fixture.
"This extends further to police, local authorities and others who will have to work to facilitate such a change.
"None of these people, like supporters, shares in the Premier League riches or has Premier League lifestyles and wages. If this happens, it would be more take, with little given back."