Liverpool youngster Ben Woodburn has been compared to Wales team-mate Gareth Bale, as the 17-year-old's reputation continues to soar.
It has been a monumental 12 months for Woodburn, who has gone from relative unknown in the Reds academy to one of the most exciting teenagers in European football.
Having scored on his second Liverpool appearance, against Leeds United in the League Cup last season, the Wales international has grown in stature, and was the match-winner in his country's 1-0 victory over Austria last month.
That was despite coming on as a substitute just five minutes earlier, in what was his Wales debut.
Woodburn has been given huge praise by team-mate David Edwards, who believes he is similar to Real Madrid superstar Bale in terms of how he revels being under the spotlight.
"I've no doubt he would deliver a performance—he seems that kind of lad," said Edwards.
"He reminds me a bit of Gareth when he was younger; he seems to relish the big opportunity, and that's when you see the best of them.
"A lot of players see the big stage and think that's where a lot of things can go wrong for you, go into their shell and play safe.
"Gareth's never like that: you saw in the Euros, the biggest stage, he would just go and perform on another level. I'm pretty sure Woodburn's of the same mould."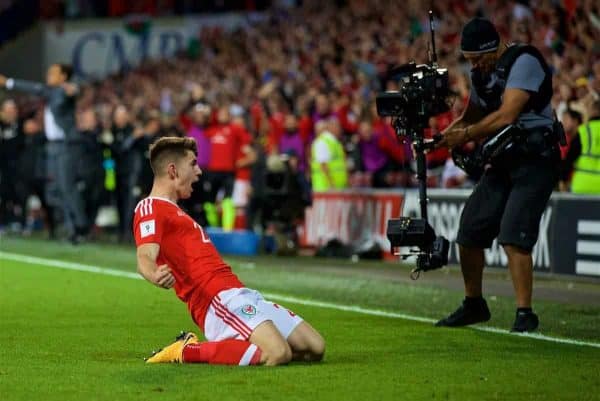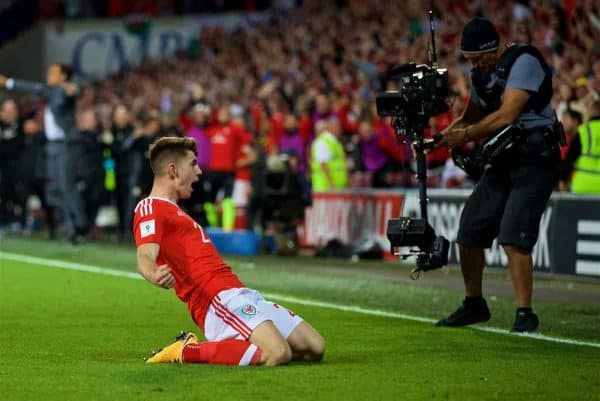 Edwards is spot on in saying the youngster is not one to shy away under pressure, as he has already shown that for both club and country.
And with the Reading midfielder praising Woodburn's skill, physicality and mentality, he insisted he wasn't envious of manager Chris Coleman's selection process against Georgia on Friday and Republic of Ireland on Monday.
"Skill level is key [with Woodburn], but also his trust and faith in that skill level, knowing he can handle the ball in tight areas," he added.
"You saw a few times in the Moldova game he was being played the ball with a lot of bodies around him.
"But even though he's quite small, he's got a very strong physique, he can hold off players.
"So he's happy receiving the ball anywhere on the pitch and getting on the turn. And once he opens up he's electric.
"He's been a game-changer in the last two matches and it will be interesting now.
"I wouldn't like to be the manager thinking whether to keep it the same and him coming on to make an impact with the possibility of changing the game if you need to, or you just say go out and start. Either way we're lucky to have him."
Coleman has so far practiced patience with his rising star, but another prominent showing on either Friday or Monday will certainly see Woodburn's reputation enhanced further.