Jurgen Klopp is facing a gruelling fixture pile-up this winter, and Liverpool's performances over the next 13 games could define their 2017/18 campaign.
The Reds welcome Southampton to Anfield on Saturday for their first outing since the November international break, looking to extend their winning run to four games.
Taking on Mauricio Pellegrino's Saints will be a stern test for Klopp's side, who are yet to lose in November as they look to push back up the Premier League table.
But success at the weekend is arguably more crucial than in any league game this campaign so far, as it kicks off a demanding run for the Reds.
Between Liverpool's clashes with Southampton on November 18 and the trip to take on Burnley on New Year's Day, Klopp will oversee 13 games in 45 days.
Eleven of those will come in the Premier League, with their first 11 league games of the season coming over the space of 84 days.
That saw Liverpool average a league outing every 7.6 days before Saturday, while between then and January 1, they will average one every 4.1 days.
Liverpool's Next 11 League Games
* Additional Champions League fixtures.
---
Saturday's face-off with Southampton is swiftly followed by a flight to take on Sevilla in the Champions League.
And with Spartak Moscow's trip to Anfield coming between the Reds' away clash with Brighton & Hove Albion and the Merseyside derby, too, Liverpool's schedule is packed.
This means their longest gap between games in December is the four days between visits to Bournemouth (December 17) and Arsenal (December 22).
Their seven league games that month is the joint-most they have ever played since the Premier League's inception in 1992, having only done so in three other campaigns.
These came in 1996/97, 2001/02 and 2013/14, and only in 2001/02 did they also have the Champions League to contend with.
That season saw the Reds take three wins, two draws and two losses from seven games, ending the month fourth in the table.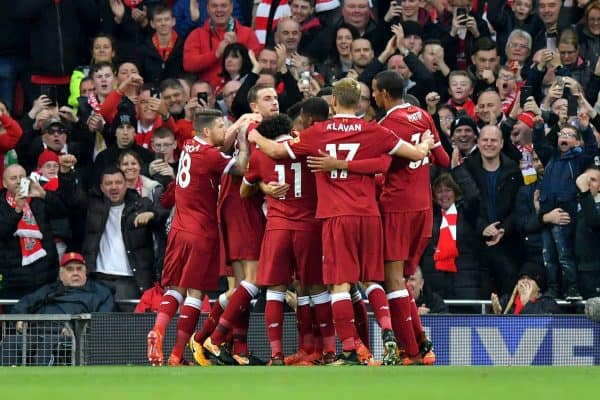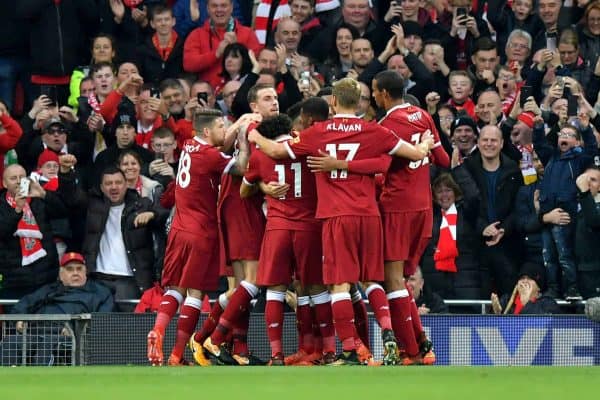 But unlike in 2001/02, over half of this league season will have been played by the end of New Year's Day, stressing the importance of a strong run for Klopp's side over the next 11 games.
They head into Saturday sitting fifth, three points behind fourth-placed Chelsea and four behind both Tottenham in third and Man United in second.
Given they play both Chelsea (November 25) and sixth-placed Arsenal (December 22) over the next 11 league games proves the need for consistency over the coming 44 days.
By the time they take on Man City at Anfield on January 14, the hope is Liverpool are firmly back in the race—at least for a top-four finish.