Antonio Conte believes Chelsea face a "very dangerous" Mohamed Salah and Liverpool on Saturday but warned they can have no excuses if they do not perform despite a trying week of travel.
Salah joined Chelsea in January 2014, having impressed playing against them for Swiss side Basel.
But the Egypt forward was soon loaned out to Fiorentina and Roma, making the latter move permanent in 2016 before joining Liverpool last summer.
Conte declined to discuss the reasons for Salah's unsuccessful Chelsea spell, because it was before his time at the club. But the Italian did praise the Premier League's top scorer.
"He was very young and I think now he developed a lot," Conte said.
"Salah is a good player and is very dangerous. He's a technical player, but at the same time is very fast, very strong, very good in one v one.
"Also he's very good to finish. We must pay great attention, but not only to Salah, also to [Sadio] Mane, [Roberto] Firmino, Philippe Coutinho, [Daniel] Sturridge.
"They have a good coach, they have a good identity. Great organisation, especially offensively. They are very dangerous."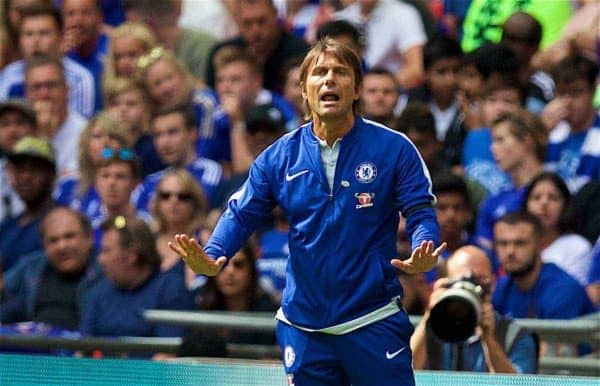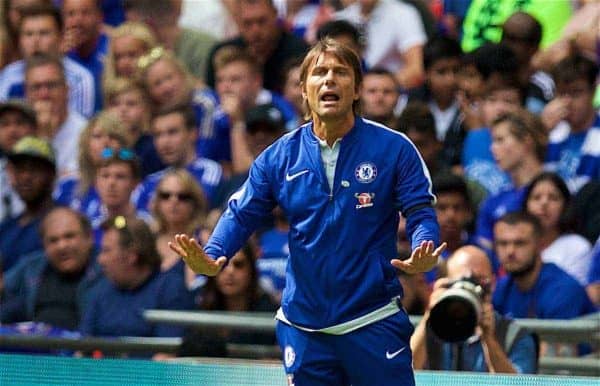 The Blues won 4-0 against Qarabag to qualify from Champions League Group C on Wednesday night, returning to London following the 2,500-mile flight from Baku, Azerbaijan early on Thursday morning.
Conte has continually bemoaned the fixture scheduling which sees his side go to Anfield following limited recovery and one day's preparation, 24 hours less than that afforded to Liverpool, who drew at Sevilla on Tuesday.
Chelsea's return was complicated as the aeroplane landed at the second attempt—the first was aborted due to strong winds at Gatwick—and Conte says he and his players finally got to their beds at 6am.
"It was a problem to land. In these circumstances you feel a bit afraid, a bit scared," Conte added.
"To get to your house at 6am is not simple. To have only one day to prepare a big game, especially to have only one day to rest, is not right.
"But at the same time we must be focused on the game, a big game against Liverpool. Don't find excuses."