Brighton's Liam Rosenior believes Liverpool are missing a "top-class defensive midfield player."
The Reds take to the Amex Stadium on Saturday afternoon as they kick off an eight-game run in December looking to extend their unbeaten run.
Jurgen Klopp's side are currently seven games without defeat, including victories over Huddersfield Town, Maribor (twice) West Ham, Southampton and Stoke City.
They head into the weekend fifth in the Premier League, but find themselves in the bottom half when it comes to goals conceded (18) ahead of only eight sides.
Rosenior, in a must-read column for the Guardian, made an astute observation that could haunt Liverpool in Falmer at the weekend.
"We face Liverpool on Saturday and I've seen them play exciting, attacking and breathless football this season," he wrote.
"But there has always been an air of vulnerability in their defence with numerous individual defensive players being singled out and criticised for poor performance in the media.
"I would instead point to the fact that these players always seem to be defending in isolation.
"[They play] without protection from a specialist, top-class defensive midfield player who stops counterattacks and in turn protects them from in front of the back four.
"Players such as Jordan Henderson, Emre Can and Gini Wijnaldum are outstanding midfielders in their own right.
"But none are what you would call a natural anchorman who is happy to forgo the attacking, creative side of their game to sit in front of their defensive line and give balance to protect them from counterattack."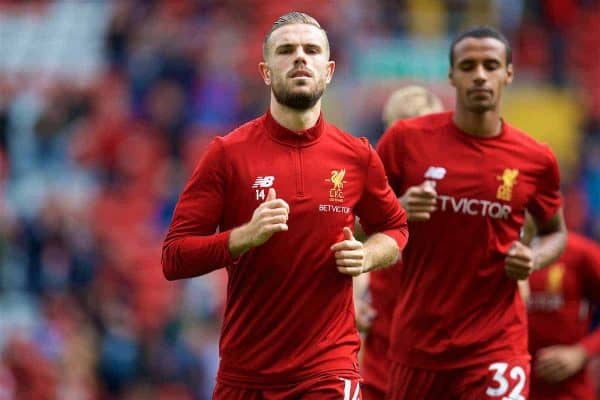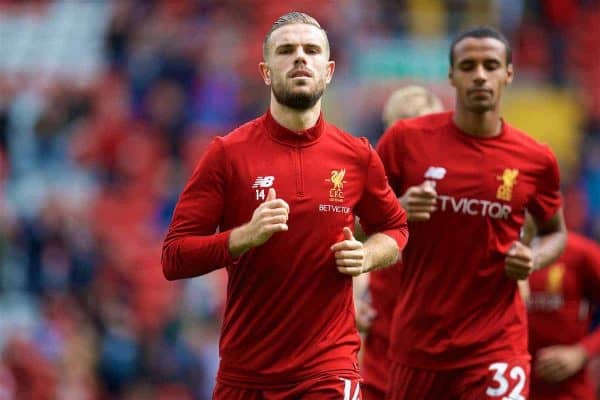 Jordan Henderson has served as Liverpool's nominal defensive midfielder since the start of last season, with Klopp referring to the captain as his No. 6.
He has regularly struggled at the base of Klopp's midfield, however, with his lack of natural instinct in the role depriving the likes of Joel Matip and Dejan Lovren of protection.
Klopp has continually defended Henderson in the role, most recently in November, saying "of course Jordan can play the No. 6. He played it for England, he played it for us."
But as Rosenior attests, the Reds are not able to call upon a player like Nemanja Matic or N'Golo Kante, who provide "the basis and foundation of their respective teams' success."
Fortunately, ahead of Saturday, only three sides have scored fewer goals in the English top flight than Brighton (13).
However, Rosenior's assessment certainly rings true, and given Liverpool have not fielded a top-level defensive midfielder since Javier Mascherano left in 2010, it is a clear problem.