Southampton manager Mauricio Pellegrino has admitted he can't rule out the departure of Virgil van Dijk, as Liverpool consider an approach.
The Netherlands international was one of Jurgen Klopp's priority targets last summer, but the Reds' efforts to secure a deal served to undermine them.
Forced to publicly end their interest in Van Dijk, Liverpool oversaw an embarrassing end to one of the most hopeful transfer sagas in recent seasons.
But it has been revealed that Fenway Sports Group president Mike Gordon has worked behind the scenes to repair the club's relationship with Southampton in order to negotiate in the future.
And speaking ahead of the Saints' trip to Anfield on Saturday, Pellegrino was reluctant to rule out a departure for Van Dijk or any of his players.
"You never know because the market when we talk about money everybody has got a price," he told reporters.
"The budget to sign players, the biggest teams have got money to try to sign players.
"I can't decide about that. This is a question for our owners. I can't control the market.
"I cannot control the whisper about my player because we have got a lot of good players, and most of the teams want to sign them.
"The majority of the teams in Europe want to try to improve their squad and the market is huge now around the world, and information is enormous right now.
"We can't control this and we have to be focussed.
"Right now Virgil is thinking about us but a lot of players are thinking about other clubs, we are thinking about maybe other players to try and bring here next year.
"Everybody is focussed on their area to try to bring the best players possible for our club. It is something that happens every single transfer window."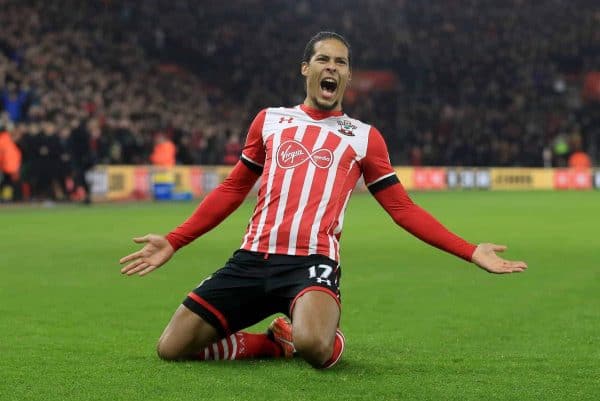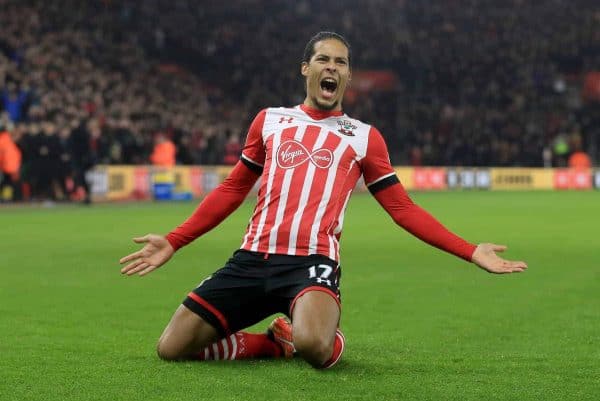 There is nothing emphatic in Pellegrino's statement, and the ex-Liverpool defender went on to say Van Dijk "is training well and thinking about the club."
But it does open up the possibility of Liverpool making a renewed bid for the 26-year-old, with a £70 million valuation mooted.
Southampton have started the campaign poorly, and are 13th in the table ahead of Saturday's trip to Merseyside, having taken 13 points from their first 11 games.
Van Dijk is beginning to hit form again at the heart of the defence, but whether he remains at St. Mary's beyond the January transfer window remains to be seen.
Pellegrino seems to be leaving Van Dijk's future in the hands of the Saints' chairman, Ralph Krueger, as well as owners Jisheng Gao and Katharina Liebherr.