Reliving the matches that made Liverpool icons, we turn the focus to Bruce Grobbelaar, whose shootout antics against Roma will never be forgotten.
May 30, 1984 remains, unquestionably, one of the greatest nights in the history of Liverpool Football Club.
The Reds faced Roma in the European Cup final, at the Giallorossi's home ground of the Stadio Olimpico, as they looked for a fourth title in seven years.
The mediocrity of the 1990s lay ahead, as did the 2005 Champions League success this century, but this was a period when Liverpool were top dogs.
Fifteen days earlier, Joe Fagan's side had been crowned First Division champions, pipping QPR to the title by three points, and a Graeme Souness winner had also secured League Cup glory against Everton in March.
On the way to reaching the final in Rome, Liverpool had seen off Athletic Bilbao (second round), Benfica (quarter-finals) and Dinamo Bucharest (semi-finals), and a fascinating clash awaited in Italy's capital.
In goal was Grobbelaar, an eccentric individual who had arrived from Vancouver Whitecaps three years earlier, and who improved drastically after a shaky early spell.
The Anfield Wrap's Mike Nevin, whose encyclopaedic knowledge of all things Liverpool is almost unrivalled, spoke highly of the level he had reached by the time Rome rolled around.
"By 1984, Bruce Grobbelaar had developed into an exceptional keeper," he said.
"His first season, 1981/82, was error-strewn to begin with but Bob Paisley kept faith. His command of his box was such that Alan Hansen and Mark Lawrenson didn't have many headers to win.
"Where some keepers would command their six-yard box, Grobbelaar's territory was the whole penalty area.
"His reflexes, that is in the shot stopping department, were second to none. His throwing was the first point of attack and he was no slouch with the ball at his feet.
"Of course, he would still give fans heart attacks, dropping the occasional blunder and coming miles out from his goal, but his sweeper-keeper capabilities made him perfect as the successor to the equally bold Ray Clemence."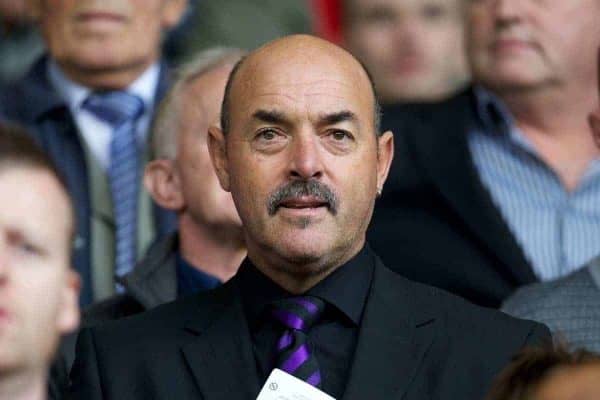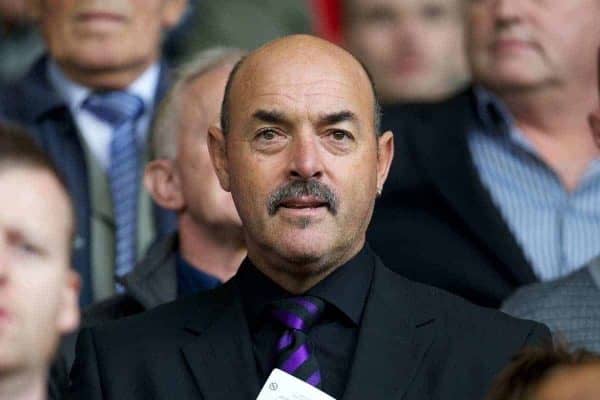 Grobbelaar himself recalls a turning point in his Reds career on Boxing Day, 1981, when Bob Paisley had given him some much-needed advice.
"We lost 3-1 to Manchester City and Bob Paisley pulled me into the bath area in the dressing room and he just said to me: 'How do you think your first six months have gone?' I said: 'It could have been better'," Grobbelaar said.
"And he said: 'Yes, you're right. If you don't stop all these antics you'll find yourself playing for Crewe again.' And he walked out.
"It dawned on me I couldn't do all these things I used to do; sit on the crossbar and walking around the pitch on my hands and mess about.
"He made me realise my mistakes and made sure I put them right."
Ironically, it was some of that previous bizarre behaviour that would end up being the most famous, and most influential, moment of a hugely successful Anfield career.
Penalty Hero
It was seen as a mighty task for Fagan's men to overcome their Italian opponents, both because of home advantage and simply due to the quality they had in their ranks. The atmosphere was intimidating, to say the least.
They had narrowly finished second in Serie A to a superb Juventus outfit, and in Falcao, Bruno Conti and Roberto Pruzzo, they had formidable creative attacking talent on show.
Liverpool were seen as one of Europe's finest in their own right, however, and in front of the 26-year-old Grobbelaar was a back line of Phil Neal, Mark Lawrenson, Alan Hansen and Alan Kennedy—virtually an all-time best Reds defence.
Souness, the legendary captain playing his last-ever game for the club, was accompanied in midfield by Sammy Lee, with Craig Johnston and Ronnie Whelan occupying the wide roles.
An ageing-but-still-brilliant Kenny Dalglish played off Ian Rush in attack, in a lineup that would be the envy of any British side throughout history.
It was Liverpool who struck first, with Neal poking into an empty net, after goalkeeper Franco Tancredi had been outmuscled by Whelan and the ball had fallen invitingly to the right-back.
Grobbelaar's first moment of action saw him deny the legendary Conti, shortly after Souness had seen a volley disallowed for offside, but the Zimbabwean was beaten before half-time.
His despairing dive could do nothing to keep out Pruzzo's looping header, and the two sides were level at the interval.
Roma were the better team in the second half, with Grobbelaar again coming to his side's rescue with a save from Falcao's long-range strike.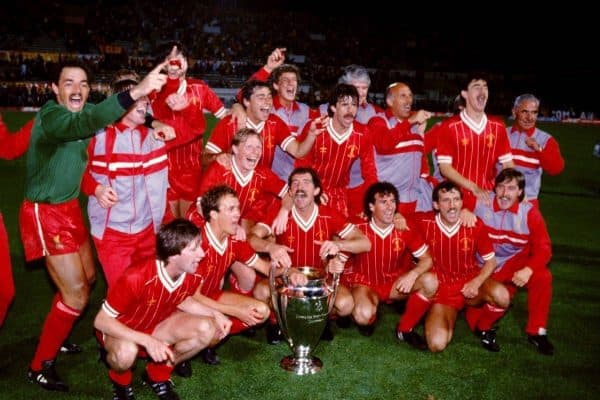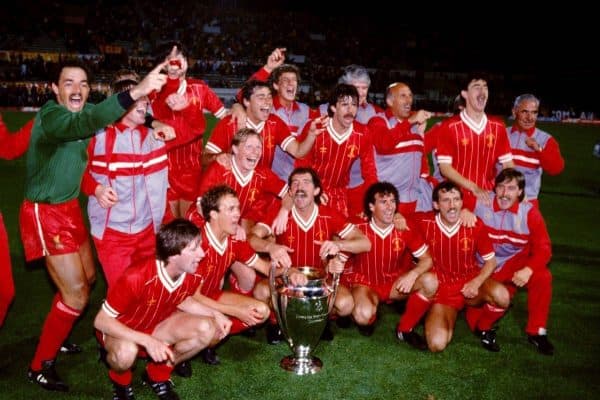 Substitute Steve Nicol had a chance to win it late in the day, but ultimately, it would be extra-time and penalties to decide the victor.
The shootout that followed will forever etch Grobbelaar's name into Liverpool folklore, even though he failed to actually save a single spot-kick.
Nicol missed the Reds' first effort and Agostino Di Bartolomei scored for Roma, before Grobbelaar took centre stage with his now unforgettable 'Spaghetti Legs'.
The unconventional 'keeper was using it as a distraction technique, and it was like nothing we had ever seen before.
Neal scored and Conti missed, with Grobbelaar's antics slightly less noticeable in that instance, and Souness, Ubaldo Righetti and Rush all found the net.
Then came the moment, with Liverpool's No. 1 going weak at the knees and producing a truly bizarre show of gamesmanship, leading to Francesco Graziani firing over the bar.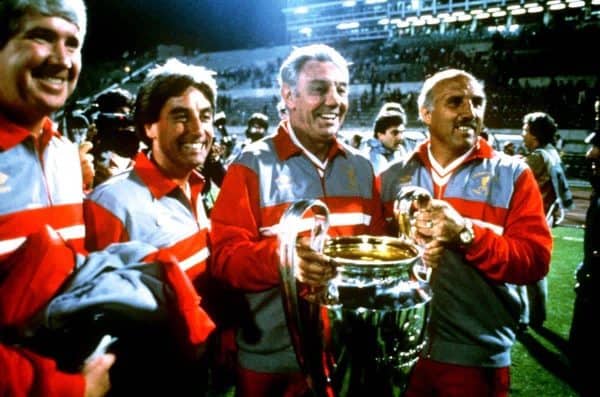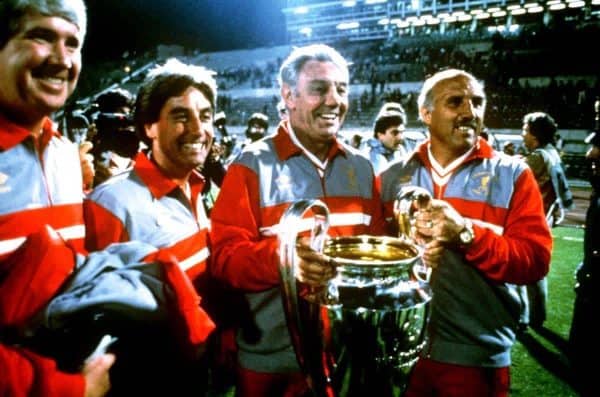 It allowed Alan Kennedy to score his second 'winner' in a European Cup final, and complete a historic treble in Fagan's first season in charge.
There were heroes in red all over the pitch that night, from the gladiatorial Souness to the rock-solid Lawrenson, but Grobbelaar had got into the heads of Roma's players, and was excellent during the game.
It is remembered as his final, and three years after arriving as a complete unknown, he had inspired his side to the biggest prize in club football.
Legacy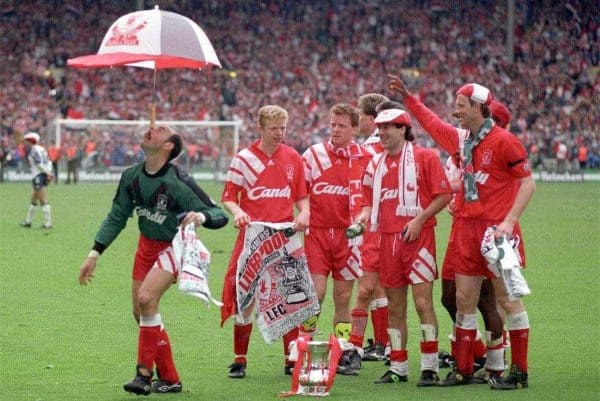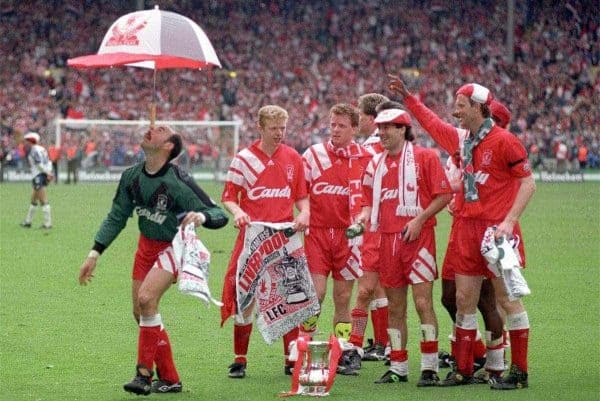 When it comes to selecting a best Liverpool side in history, as we all love to do, Grobbelaar is always in the reckoning.
He was far from the clown-like figure he was sometimes overly painted as, and only Ray Clemence can lay claim to being a better goalkeeper for the Reds.
There were moments of madness on occasions, a little like former France and Man United 'keeper Fabien Barthez, but he was a tremendous athlete who made big saves at important times.
His acrobat stop to deny Graeme Sharp in the 1986 FA Cup final was a perfect example of this—without his intervention, Liverpool would likely have lost that afternoon at Wembley.
Grobbelaar spent 13 long and successful years on Merseyside, making 628 appearances—ninth in the all-time list—and six First Division titles, three FA Cups, three League Cups and, of course, one European Cup all came his way.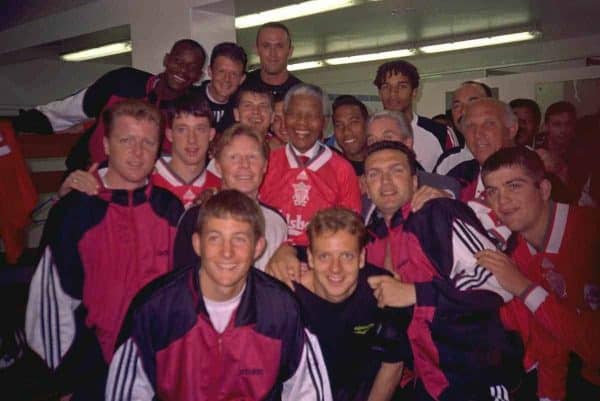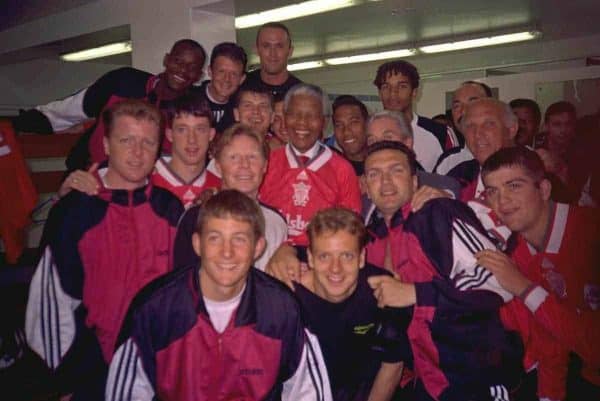 Nevin summed up his legacy to perfection, with his longevity and personality key reasons for him remaining such beloved figure to this day.
"Whatever vulnerability he still had only warmed a relationship with his supporters," he explained.
"A vital cog in a team that won the title in his first three seasons—1981/82, 1982/83 and 1983/84—and a treble completed in Rome was a crowning glory.
"That he was still in goal—and resurgent in 1992—spoke of his enduring talent."
A great character who proved to be such a key figure both on and off the pitch, the 1980s, in particular, were littered with Grobbelaar magic, and Rome '84 was the highlight of a superb career.
It's not often a Liverpool player is seen as both a cult hero and a legend—Grobbelaar is different in that respect, as he was in most facets of life.
---
Roma 1-1 Liverpool (2-4 on penalties)
European Cup Final, Stadio Olimpico
May 30, 1984
Goals: Pruzzo 42′; Neil 13′
Penalty Shootout
Roma: Di Bartolomei (scored), Conti (missed), Righetti (scored), Graziani (missed)
Liverpool: Nicol (missed), Neal (scored), Souness (scored), Rush (scored), Kennedy (scored)