There is nobody who has given more to Liverpool Football Club than Kenny Dalglish. This week we sat down with the King to discuss his 16 years as player, player-manager, and manager of the Reds.
A poignant and emotional film about Dalglish's incredible life premiered at FACT picturehouse in Liverpool on Wednesday night, with a host of former players, celebrities and current Reds in attendance to see what is a truly superb feature-length documentary.
We had the honour to see a preview screening, then sit down with Kenny to discuss the film and much more.
Early days
In the film and in life, Kenny comes across as a pragmatic man who made decisions not always for himself but often with the best interests of football and the football club he served. Speaking of his early decision to sign for Celtic despite being a Rangers fan – even living overlooking Rangers' Ibrox training ground – he says it was "easy."
If you look up synonyms for the word pragmatic you get down-to-earth, efficient, hardheaded, logical, practical, realistic and matter-of-fact. It's fair to say those words pretty well describe Dalglish's life and attitude.
"Football was more important than who you supported. They were the best team at that time, so it wasn't a problem," he explained.
Dalglish signed for Celtic aged 16 and joined Liverpool 10 years later in 1977, as a direct replacement for Kevin Keegan. But it could all have been much different, with Kenny explaining how he had a trial at Melwood when he was 15:
"They used to have trials at Melwood – you could write in! – on a Tuesday and Thursday night during the summer.
"I remember training during the day and playing against Southport B. Shanks and Reuben Bennett gave me a lift to the YMCA and said "we'd like you to sign".
"There was an Old Firm game on that night and I wanted to get back to watch it. We got the train from Lime Street and then the scout came up and asked me to sign.
"Liverpool is a long way from Glasgow when you're 15, so I was a bit shy and never signed."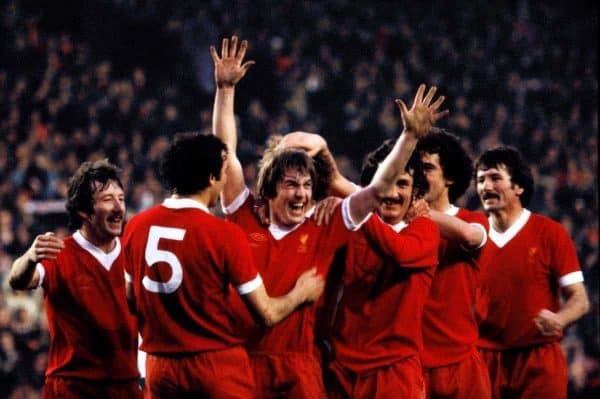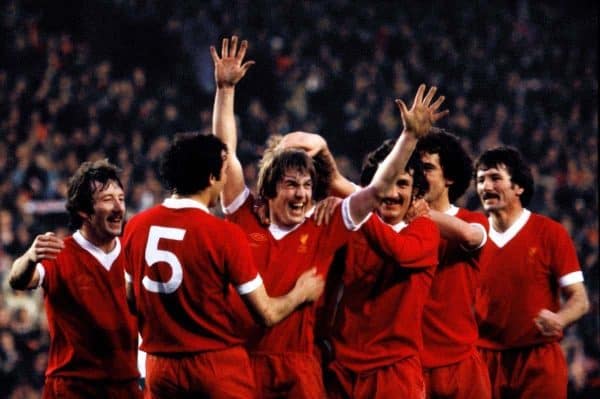 He did, of course, sign for the Reds and go on to make 515 appearances for the club, scoring 172 goals, winning nine league titles and three European Cups. "I was lucky, not too many people get asked twice!"
'For everybody'
Two of Dalglish's most memorable goals are ones that won trophies for the club – the first, to win the European Cup against Bruges in his first season at Liverpool, and the second to win the league title on the final day of the season in his first season in charge as player-manager.
Asked which one gave him most satisfaction, he provided a typically selfless reply: "The satisfaction wasn't personal, the satisfaction was for everybody.
"When you scored you wanted to share it with everybody – teammates, supporters, the whole lot.
"For me, any goal that meant anything – every goal means something – was only a culmination of fantastic work throughout the whole year, when a lot of other people have contributed."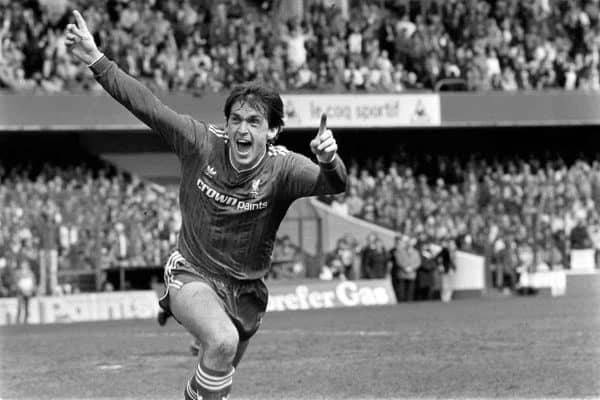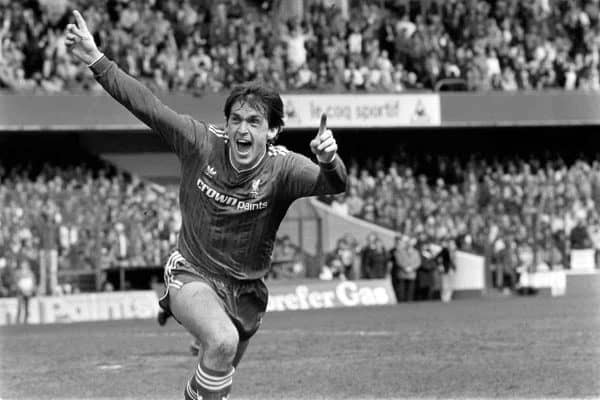 It's a quote which you could easily attribute to the great socialist Bill Shankly and is echoed when discussing the change from being player to all of a sudden player-manager.
"Getting away from the dressing room was difficult when I stepped into being manager, but the club gave me all the help I could possibly get," Dalglish explained.
"I had the best administrator in football that there has ever been, Peter Robinson, and Tom Saunders, Ronnie Moran and Roy Evans.
"If somebody asked a question you'd confer with them. You were surrounded by help.
"There would be difficult decisions as player-manager, but I wouldn't make them without the guidance of Ronnie, Roy and Tom."
Adversity
The strong-willed Glaswegian found himself at the centre of two of football's biggest tragedies, Heysel and Hillsborough.
Made player-manager the day after Heysel and as manager at Hillsborough, Dalglish steered the club through the two toughest times in Liverpool's 125-year history.
Many supporters have often pondered how Dalglish's team of 1988, featuring John Barnes and Peter Beardsley, may have fared in Europe.
"We'll never know will we. Maybe we were that good because we weren't in Europe?"
"We started in August/September and only had three rounds before Christmas. And then it was March before starting again… maybe we'll have done alright," he adds with a grin.
"Irrespective of whether we were in Europe or not, it was a fantastic team. Really entertaining.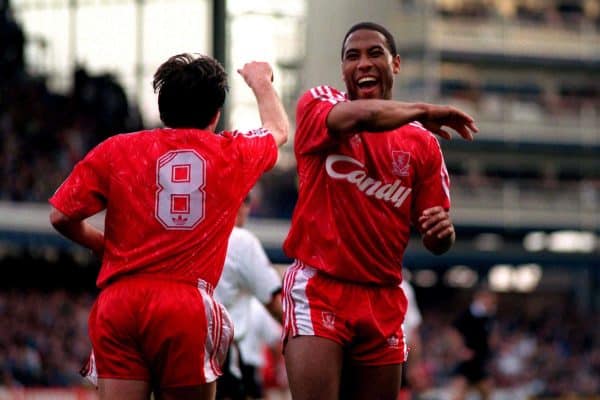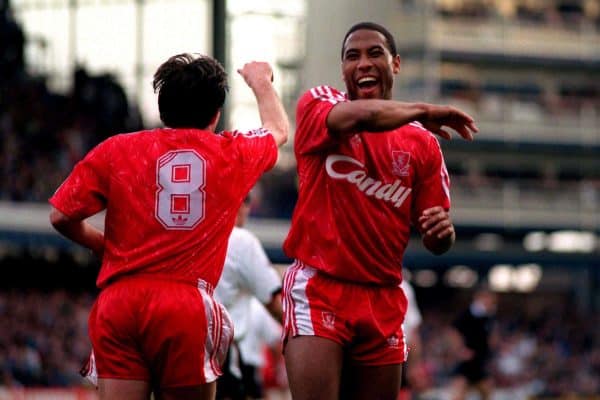 "The performance against Nottingham Forest, and against QPR when they were top of the league and we beat them 4-0 – Barnsey was toast. He was unbelievable.
"Peter could bang 'em in. All types of goals for the team. Aldo too, the DNA was perfect for him. Loads of crosses. Plenty of touches off. Good goals.
"I don't know how we'd have done, it would have been interesting to see. We need to get, what do you call it, Playstation, and see how we'd get on!"
Club before self
Quite a lot of the film highlights the emotional stress Dalglish was under post-Hillsborough and he explains how he came to the decision to quit in February 1991, handing in his resignation the day after a 4-4 FA Cup fifth round tie at Goodison Park.
The decision to resign had been made before the game, with Kenny finding footballing decisions difficult to make: "I would say I wasn't capable of making a decision. I wasn't decisive enough.
"At least I could make a decision that it wasn't fair on the football club. For me, it was more disappointment in myself, that I had to go. But I don't think the football club deserved me then."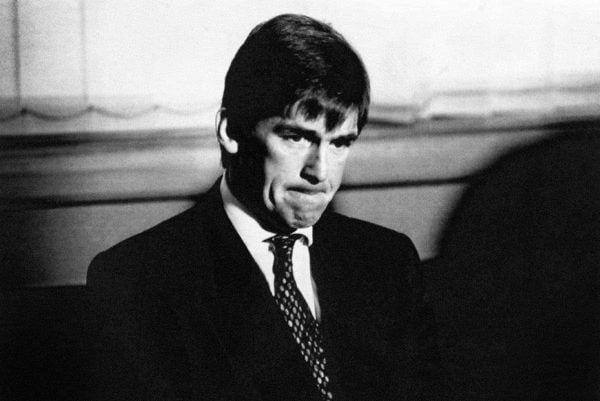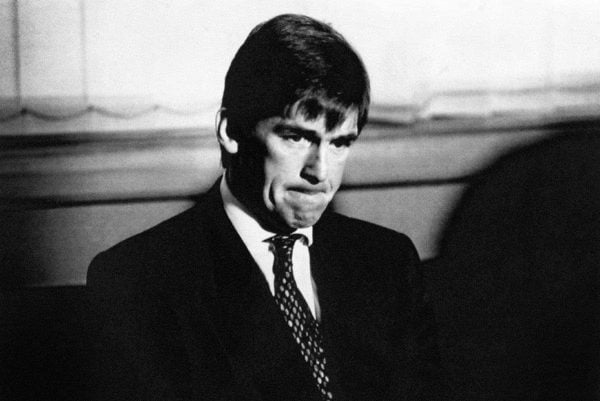 Again, the club was put before himself.
The question is asked then whether there are any regrets that the club didn't give him a period of time to recuperate?
"How can they give you a period of time during the season? Everybody has got hindsight. And I knew, what, two months afterwards, that it was a stupid decision.
"But at the time it wasn't stupid. At the time it was correct. For the club. And for me."
Does he wish that could have done what Ian Rush did and come back a year later?
"Rushie came back to a substitute's role, didn't he?" he jokes.
"You cannot wish your life away. How many people have been as fortunate as I've been? Along the way, there's bound to be some hiccups. And you've just got to get over them.
"I don't think I've been dealt too bad a hand."
Finally, the question of whether he'd ever been offered a Knighthood saw Kenny provide another example of his selfless nature, opting instead to question why Bob Paisley never received one.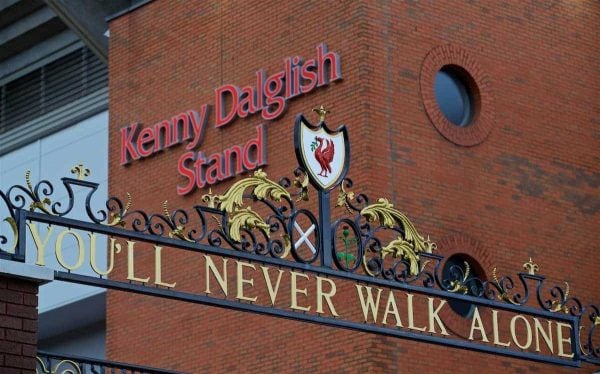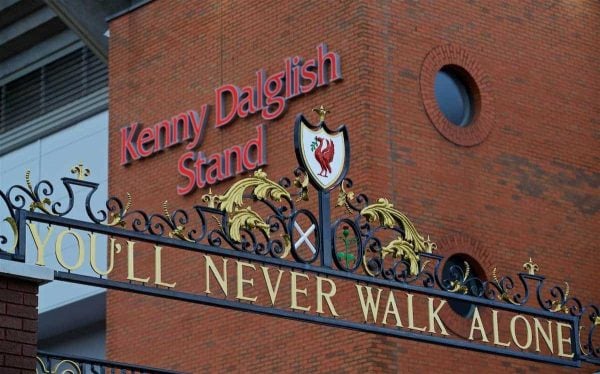 "It's never been a consideration," he says of the Knighthood.
Would he, though, like to have 'The Sir Kenny Dalglish Stand' – like Sir Alex Ferguson, a friend of his despite the rivalry, has at Old Trafford.
"I would. But he got one, and Bobby Charlton got one. Old Bob never got one. I'm not saying they aren't deserving of it, but why did it not come along the East Lancs for Old Bob? Six championships in nine years. How many European Cups? And he never got one!"
Dalglish may not be bestowed a Knighthood by the British monarchy, but to Liverpool supporters who will always be King Kenny and something makes you think he's happier with that.
MORE FROM KENNY: Life under FSG, lifting the League Cup and his plans before Liverpool exit
* Kenny was speaking to This Is Anfield, The Anfield Wrap and The Tomkins Times ahead of the premiere of his new biopic, KENNY. The DVD is released on November 20th. You can purchase it here.