Following Alberto Moreno's nightmare display in Liverpool's 3-3 collapse at Sevilla, Jurgen Klopp has admitted he should have considered an alternative.
Moreno spent his entire career, from youth to the first team, with the Spanish side before joining the Reds in a £12 million deal in 2014.
The left-back had already struggled in Liverpool's Europa League final loss to Sevilla last year, and this was repeated on Tuesday night at the Estadio Ramon Sanchez Pizjuan.
Klopp opted to start Moreno against his former club, but withdrew him after 62 minutes, having played a pivotal role in the home side reducing the visitors' lead twice.
And speaking to reporters ahead of Saturday's clash with Chelsea at Anfield, Klopp admitted he was at fault for fielding the 25-year-old in a difficult atmosphere.
"You cannot change it after, you have to deal with it—in this world especially," he said.
"In this case I had to talk, of course, to Alberto. I'm really happy about his shape, his performance [this season].
"In this game it was my responsibility to do different things.
"It was difficult in Sevilla, all the circumstances, [people] talking to him like a family member. He left there, a lot of people are still there that he knows well.
"It was one, two, three percent of concentration [lost]. That's how it started.
"My response would have been to think about the lineup, or change, or change earlier. It's not the player to blame. I'm 100 percent responsible for that."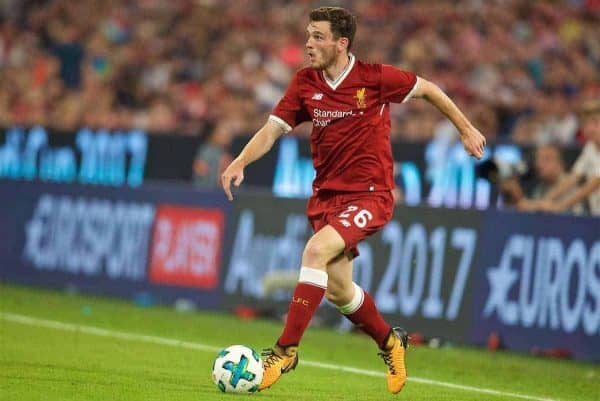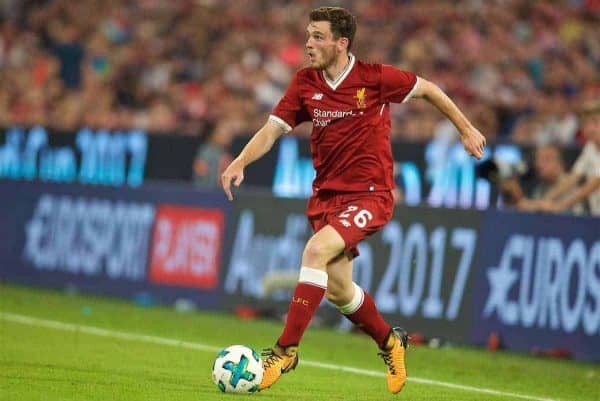 Following Moreno's nightmare in Andalusia there have been typical, knee-jerk responses from supporters, pundits and non-Reds alike.
These have largely seen calls for Andrew Robertson to replace Moreno at the weekend, with the Scot yet to add to his three appearances for the club since joining from Hull City in July.
But Klopp stressed that he will keep faith in Moreno, who prior to Tuesday night had produced a series of excellent performances this season.
"I told him I still trust him 100 percent, for me the game is over," he added.
"How you concede the goals, after the game it's nothing else. We know how we came into the situations, that's how we change."
Moreno has started in 17 of Liverpool's 20 games so far this season, fending off competition from Robertson to find his best form since arriving on Merseyside.
One 16-minute wobble should not influence Klopp's decision after 16 impressive displays.