Liverpool manager Jurgen Klopp says he would rather walk away from coaching than engage in "cynical" gamesmanship.
Klopp's side have yielded winning positions twice in the last week, turning a 3-0 lead over Sevilla into a 3-3 draw then seeing Chelsea grab a late equaliser on Saturday to leave Anfield with a 1-1 scoreline.
But the German showed no inclination whatsoever towards instructing his players in the dark arts of eating up time at the end of games.
Klopp has seen others hit the deck to win free-kicks or break up play, but wants Liverpool to operate at a higher moral standard.
"We try to close games down, but we don't do it in a cynical way," he said.
"We don't do it like 'oh sit down again'…you have seven minutes overtime then.
"The day when somebody thinks like this [in my team], with not being a proper sportsman and being fair, then I stop.
"If it's not OK any more that we try our best, then it is something wrong.
"Yes, you have to be smart, yes you have to be clever in different situations. [But I] didn't see a lot where we had to stay down. If you don't hear a whistle you have to stay up."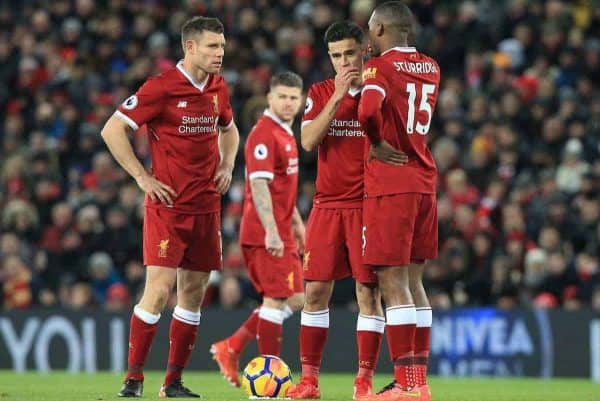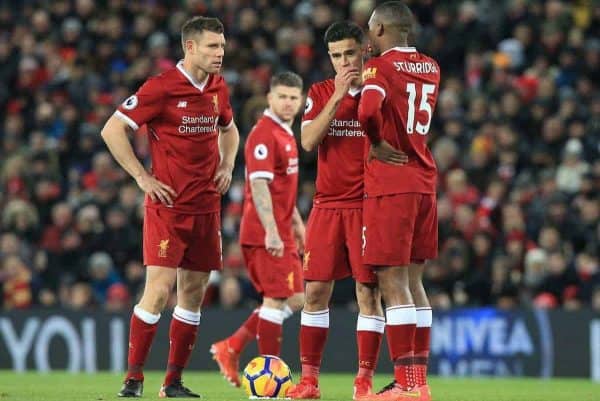 Klopp also dismissed suggestions there was a growing fragility among his players that makes them more susceptible to late setbacks.
"I have not for a second the impression that it is a psychological thing," he said.
Klopp's team selection against Chelsea raised some eyebrows, with Roberto Firmino, Sadio Mane and Georginio Wijnaldum all rested despite the importance of the match.
Fit-again Adam Lallana made his first appearance of the season as a substitute too, while Emre Can missed out through injury.
All of which means there are more tricky calls around the corner, but Klopp would rather have a choice to make.
"You need to have options, if you don't have options then you are moaning about it," he said.
"We need it, we need it, we need it. All the other teams, the intensity is getting higher. We play again on Wednesday against Stoke, and Saturday and Wednesday and so on.
"We can not do it without using all the players. Ox deserved every minute he was on the pitch, Daniel deserved it.
"Milly deserves it all the time. If you bring these players and don't use them it would be a real waste of quality."