Jurgen Klopp has lavished praise on Roberto Firmino, despite the Liverpool striker only scoring once in the last five games in all competitions.
Firmino has netted seven times in 18 games so far this season, with only three of these coming in 12 outings in the Premier League.
He has scored just three goals over the past two months, with two of those coming in the Reds' record-breaking 7-0 victory away to Maribor in the Champions League.
But Klopp has kept faith in his No. 9, with Firmino's all-round contribution outweighing his efforts in front of goal, as the German told LiverpoolFC.com.
"What a player! What can I say? If he loses the ball, he fights for it back. If he loses it again, he fights for it," he said.
"He looks like the engine of the team. [Against Southampton], he was not scoring or [was] being a step too far left or right in the goalscoring moments.
"Then he shoots, it's saved but Phil scores. But he stays in the game.
"I really like how the crowd appreciate it. It's really nice to see and he deserves it, he works so hard.
"They all work hard, but as a striker of course you always think you should score as well. He will, 100 percent."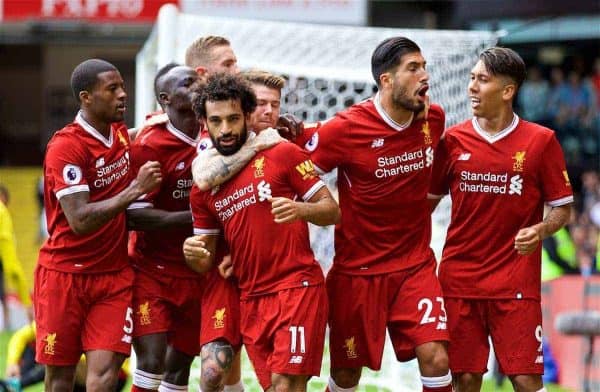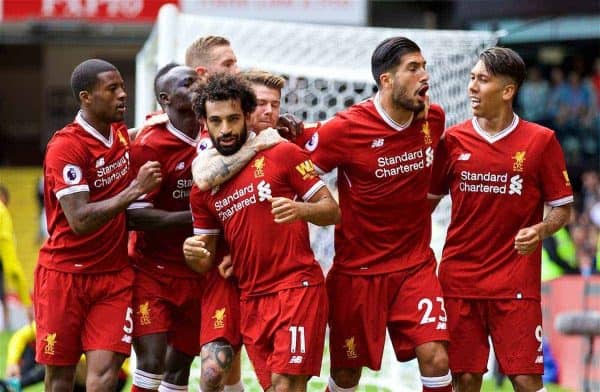 Firmino has fostered a fruitful partnership with Mohamed Salah in attack, and the Egyptian's 14 goals this season have relieved some of the pressure on Klopp's centre-forward.
Speaking as part of Sky Sports' Monday Night Football coverage, Jamie Carragher attested to Salah leading the charge up front as he tipped the winger to break the 25-goal tally.
"You think of the great goalscoring wingers, and if he's here for three or four years then he's on the verge of eclipsing them all," he said.
"You think of Pires, Ljungberg, maybe Ryan Giggs for Manchester United, those wide players who always made those runs that Salah makes, across defenders, running in behind.
"And what he does is; people questioned Liverpool last season about not having a goalscorer.
"And you always think your goalscorer is your No. 9—Kane, Lukaku, Morata, all these top clubs have a centre-forward who gets a lot of goals.
"Liverpool have got Firmino, but if Salah is getting those goals, it doesn't matter where he's playing.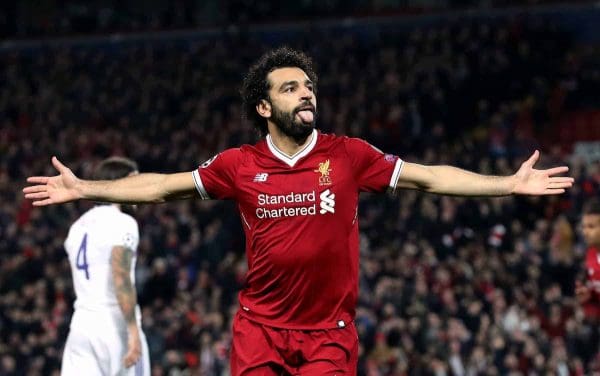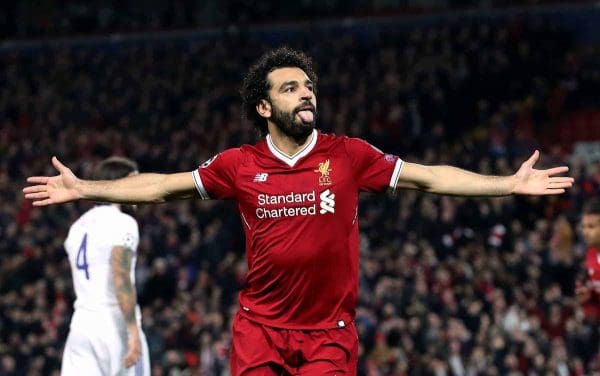 "If he's going to get 25 goals this season, which he looks on course to get, that's not a problem.
"Firmino will probably get 10 or 12, which for a wide player would be a good return.
"Salah takes a bit of that pressure off Firmino in terms of getting those goals. Klopp loves [Firmino] so he will always play, and he was involved in both of Salah's goals on Saturday."
Salah's movement and finishing ability have reversed the concept of Liverpool's main threat, and Klopp is right to remain calm over Firmino's lack of goals of late.
It is the Brazilian's industry, creativity and flair that make him so important for the Reds.