Jurgen Klopp's decision to make a tweak to his system could see Daniel Sturridge rise from the ashes and revive his glittering Liverpool career.
The 2013/14 season was a memorable one for Liverpool fans. They finished as runners-up to Man City and it's the closest they've come to a league title for over a quarter of a century.
Luis Suarez, with his 31 strikes, was rightly lauded for his contribution to the campaign.
But it was Sturridge who got the season underway in fine fashion with three winning goals in the opening three matches.
The Birmingham-born forward was a match-winner and game-changer; he finished the season with 21 goals in 29 appearances.
He looked set to join the likes of Ian Rush, Kenny Dalglish, Robbie Fowler, Fernando Torres and Suarez as one of the all-time goalscoring greats for the club.
But injuries robbed him of this opportunity.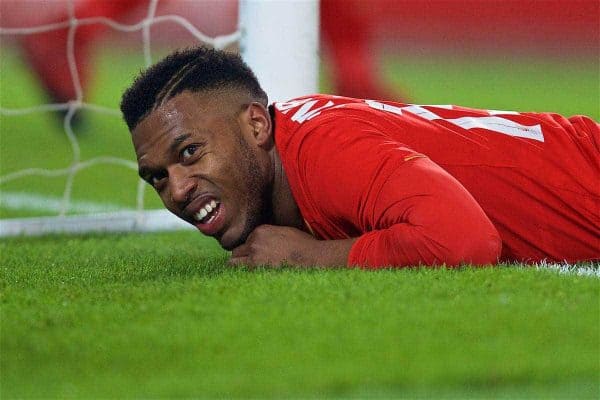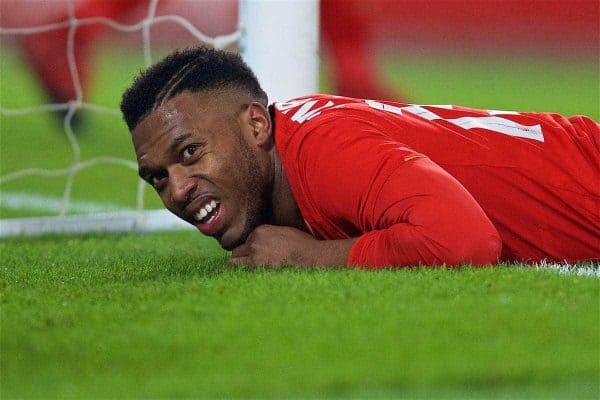 In the following three seasons he scored just the 15 Premier League goals, yet he has still maintained his goal-every-other-game record.
For further context, however, he's featured in 46 matches, with just 24 of them being starts.
His cause wasn't helped by the manager: Klopp initially built his system around a fluid, hardworking attacking three made up of Adam Lallana, Roberto Firmino and Philippe Coutinho.
Sadio Mane replaced Lallana in Klopp's second season but the makeup of the attacking trio was still the same.
Sturridge was given an opportunity: he started games when Mane was away with Senegal. Liverpool were in a rut.
The scapegoat was Sturridge, despite him not being at fault for Liverpool's poor attempt at piecing together a potent attack without Mane. He even fell behind Divock Origi in the pecking order.
It appeared as though the relationship had ran its course. The Reds needed a different style of striker and Sturridge needed to be played in a system to get the best out of him.
But then, in the final couple of matches of the 2016/17 campaign, Sturridge, backed by Klopp, showed his class as Liverpool secured a top-four spot.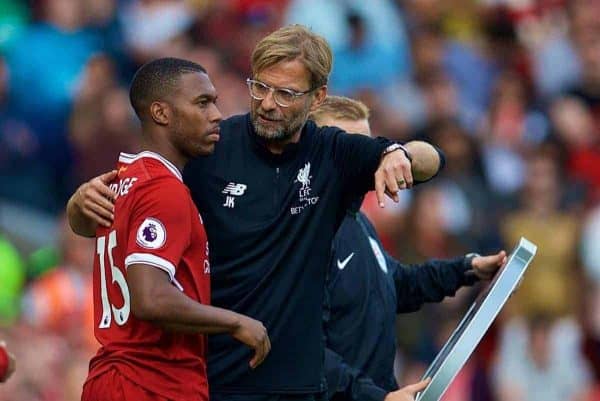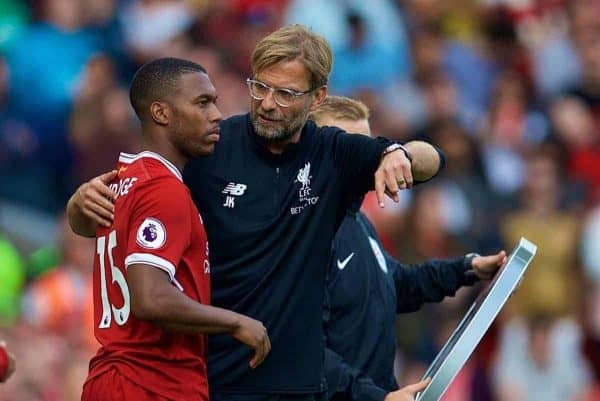 After an injury-free summer, Klopp talked about how the striker had never looked sharper and how he was in the best shape of his Liverpool career.
"Good, very good. Daniel has been a part of full pre-season so far," Klopp said. "It's been quite intense but he's been part of pretty much every session.
"It's the best condition I've seen from him since I'm here. I came in October 2015 and Daniel, I think, was probably injured."
The 27-year-old looked sharp throughout pre-season, with Lallana hailing him as a 'new signing'.
Then, after coming off the bench against Bayern Munich in the Audi Cup, you got to see why Klopp and Lallana had been so willing to praise the striker.
He raced onto a superb pass from Ben Woodburn before calmly lifting the ball over the advancing 'keeper to give the Reds a 3-0 lead.
This was vintage Sturridge; and then, like clockwork, the grimace appeared on his face and he hobbled off.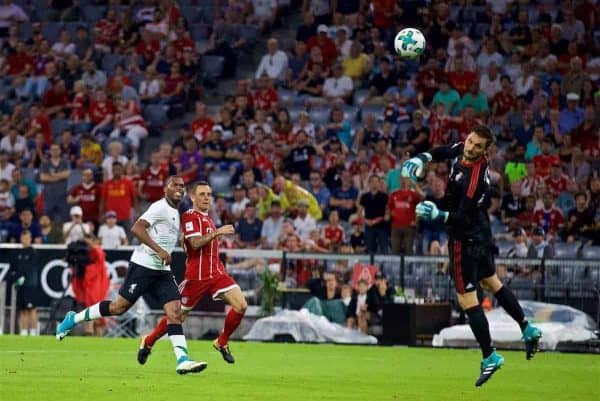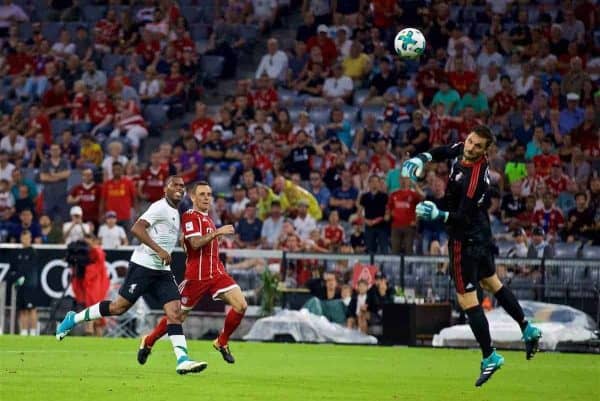 It was Sturridge's Liverpool career summed up in five seconds: capable of the sublime, with the potential to be one of Europe's best strikers, but unable to because his body let him down.
However, Klopp once again backed the Liverpool No. 15, this time with actions as opposed to words. He sanctioned a deal which saw Origi join Wolfsburg on loan.
It was a move which left Sturridge as the only specialist senior striker in the squad.
He worked his way back to fitness following on from the injury and slowly but surely he's rediscovering his pre-season form.
He's frustrated in matches, specifically the one away to Spartak Moscow which saw the usually prolific forward spurn two golden chances, but he's been getting into the right positions.
Sturridge has been in good form over recent weeks. In his last 125 minutes of action he's scored two goals and managed to get an assist—a marked improvement on one assist in the 250 minutes prior.
You could put it down to the 28-year-old being more up to speed now.
But you could make the argument to suggest that he's already benefiting from Liverpool's change in formation, despite not getting on the pitch during the 4-1 win at West Ham.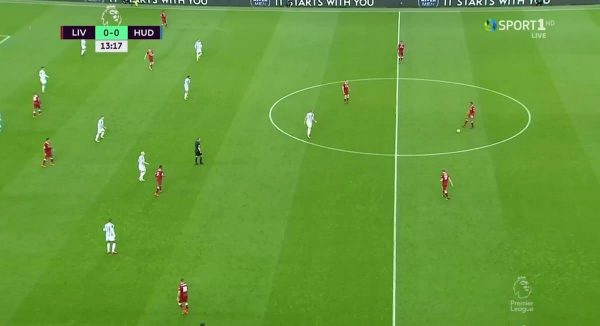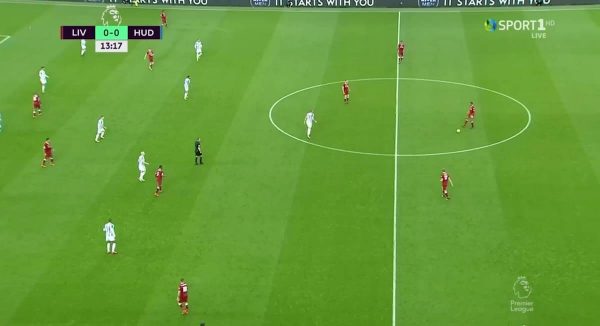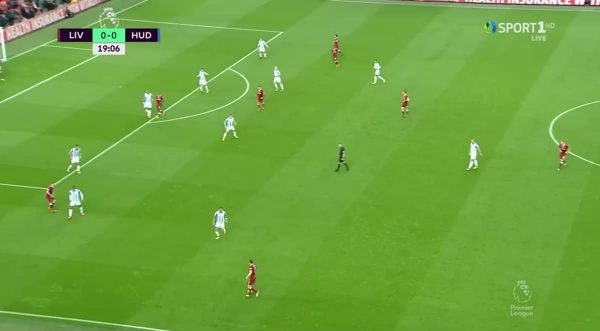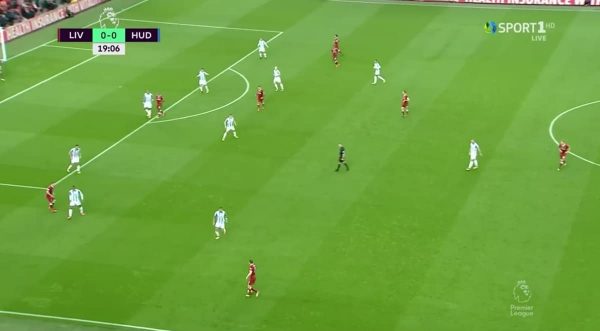 The above screenshots are taken from November's 3-0 win at home to Huddersfield Town—Sturridge's fourth start of the season.
Though it wasn't as obvious as it was against the Hammers, Liverpool did look to get two players into central areas whenever possible against David Wagner's side.
In the pictures above you see Firmino tucked inside in close proximity to Sturridge. It happened throughout with Liverpool.
Firmino is no stranger to tucking in from the left side of the attack.
However, it was different against Huddersfield: Alberto Moreno, James Milner and Gini Wijnaldum all took it in turns to occupy the space on the left-hand side, which allowed Firmino a sort of free role.
He played as he would when leading the line himself; dropping deep and looking to drag defenders into areas they didn't want to be in, and Sturridge benefited because of it.
The opener arrived when Huddersfield were scrambling to deal with a long ball in the direction of Firmino.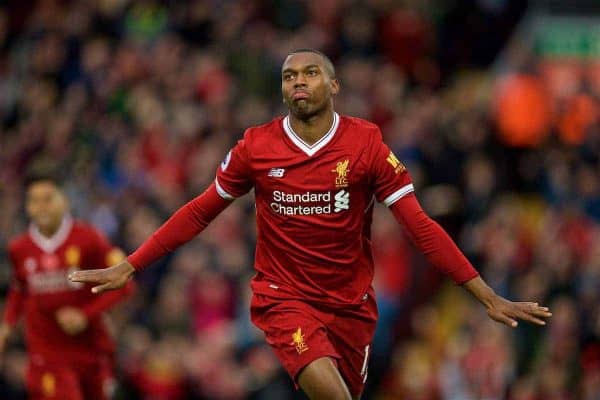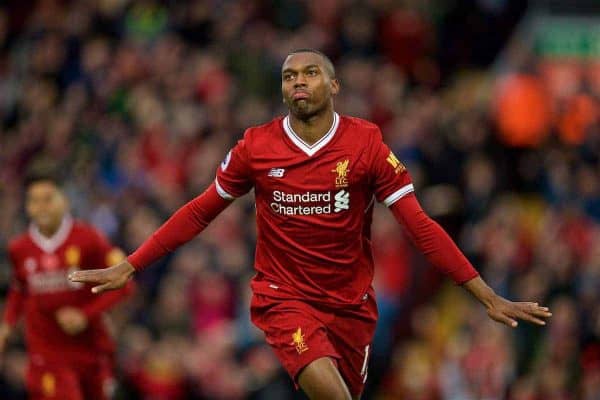 It was headed away but straight into the path of Sturridge who finished with ease. Firmino did the legwork and Sturridge did the hard part of beating Jonas Lossl between the sticks.
Playing a two in attack, which Liverpool are, creates space. Sturridge is a master of picking up clever positions against isolated defenders.
He thrived next to Suarez with the support of Raheem Sterling, and he'd likely thrive beside any of Mane, Firmino or Mohamed Salah, with Coutinho supporting from a deeper area.