Luis Suarez praised Philippe Coutinho's response since his failed move to Barcelona in the summer, but appears also to have advocated for the Brazilian to join the Spanish side.
Barca made three big-money bids for the Reds' No. 10 in the summer transfer window, with Coutinho attempting to force through a move to Catalonia.
But Liverpool held firm, resisting all approaches and stressing their no-sale stance, and Coutinho has since been reintegrated within Jurgen Klopp's squad.
While he is currently sidelined with a groin injury, the 25-year-old has been in fine form this season, scoring four goals and assisting three in nine games so far.
Suarez, speaking to Mundo Deportivo, praised Coutinho for knuckling down after a "very complicated time," while also highlighting his commitment as a quality Barcelona require.
"Obviously he would have wanted [to join] because he is a player who has ambition and any player would want to come to Barcelona," said Suarez.
"He went through a difficult and very complicated time, but as a professional he has continued to show how good a player he is and the personal quality he has.
"Despite trying to leave Liverpool he continued helping the team and working.
"He is demonstrating as a professional who has the ambition to take a step further."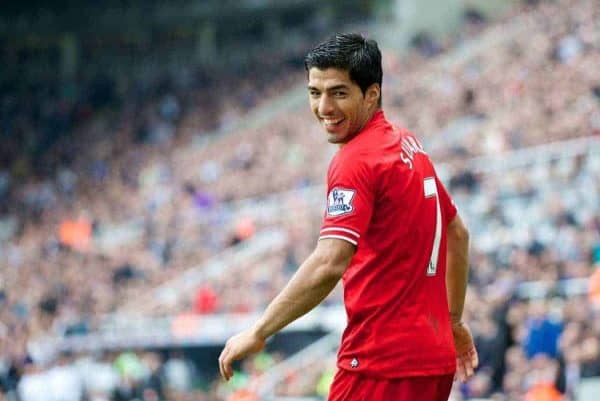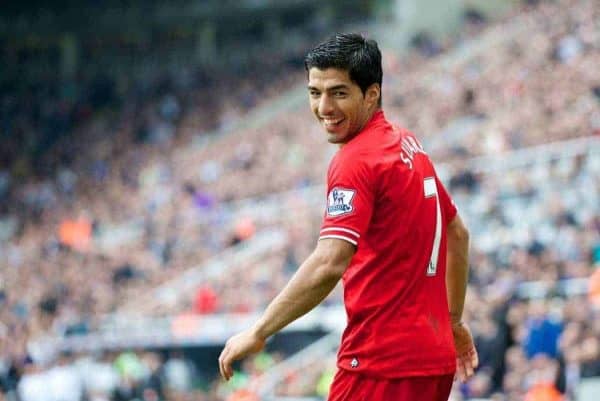 Suarez scored 82 goals in 133 games for Liverpool between 2011 and 2014, and few could begrudge the Uruguayan his move to Barcelona when it eventually came – 12 months after he'd attempted to force a move away from Anfield.
History could well be set to repeat itself, with little doubt that Barcelona will return for Coutinho in the coming transfer windows, particularly given the Brazilian's known desire to join Suarez in Spain.
Barcelona players have showcased a knack for talking up potential moves in the media to increase pressure on selling clubs. Here, Suarez appears to be answering an innocent question which then becomes sensationalised by Catalan media.
Whether Liverpool will relent next summer remains to be seen, however Jurgen Klopp's side have proved their ability to shine without Coutinho, both at the start of the season and presently.
The arrival of Naby Keita from Leipzig could placate his departure, but it would still be far from ideal to see Coutinho leave Merseyside.