Liverpool host Southampton at Anfield for the 43rd time on Saturday, having won 26 of the previous 42 home games between the Reds and Saints.
Saints' defensive record against Reds
Liverpool have not scored against Southampton in 428 minutes of football in league and cup since Daniel Sturridge put the Reds 2-0 up on the South-Coast in March 2016.
Last season the teams played out 2 goalless draws in the Premier League – the first such time since 2008-09 against Stoke that both Liverpool's meetings against the same club had failed to produce a goal.
The teams met four times in total, including twice in the Semi-Final of the League Cup – the Saints won each cup game 1-0.
Last season was the first since 1999-2000 that both league meetings ended in a draw.
The last 2 league clashes at Anfield between the clubs have ended in stalemate. There has never been 3 in a row on this ground.
Goals galore before!
Liverpool's biggest Premier League victory came in January 1999 when they beat Southampton 7-1.
The next goal scored will be the 100th in their Premier League clashes and the 50th in that time at Anfield.
Liverpool have failed to score in only 7 of the 53 meetings with the Saints at Anfield in all competitions.
Only 3 of the 53 Anfield clashes in all competitions have failed to produce a goal – league meetings in February 1992, May 2000 and last season.
Klopp's Saints record
Jurgen Klopp has not beaten Southampton as Liverpool manager in 4 league meetings – drawing 3 and losing one.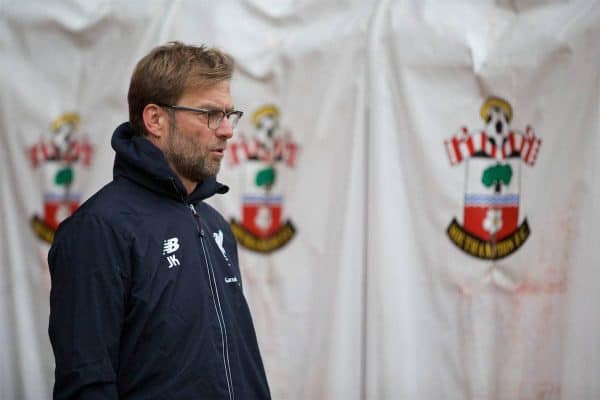 He has defeated the Saints once in 7 clashes – a 6-1 League Cup win at St. Mary's in December 2015.
Mane's previous
Sadio Mane both scored and was sent off on this ground in October 2015 while playing for Southampton. His equaliser came in the 86th minute – his red card in stoppage time.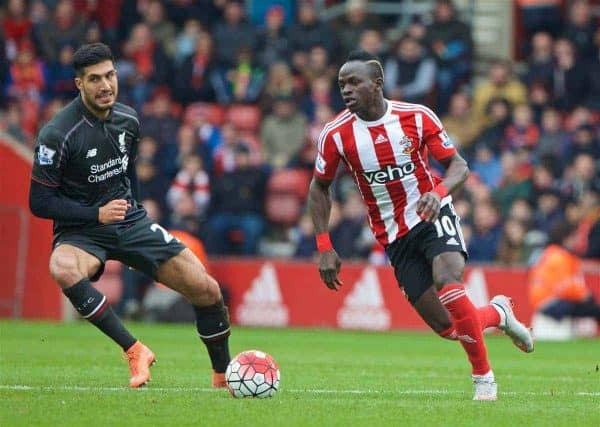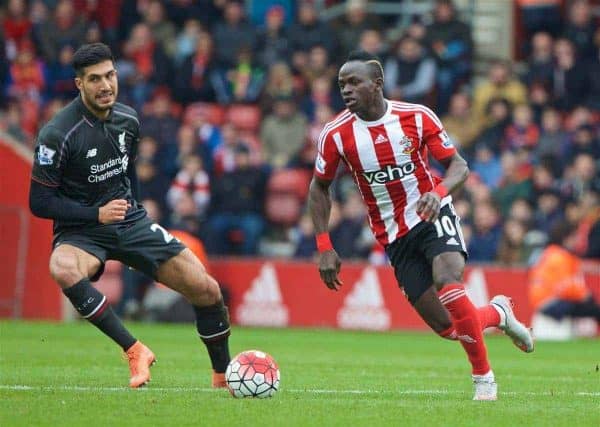 Mane played 75 times for the Saints, scoring 25 times, including 21 goals in 67 league appearances.
For the Reds he has 16 goals in 39 league and cup games. He scored 4 goals in 4 appearances against the Reds.
Super sub Sturridge
Daniel Sturridge has scored 11 goals for the Reds as a substitute. Only David Fairclough (18) and Ryan Babel (12) have come off the bench to score more.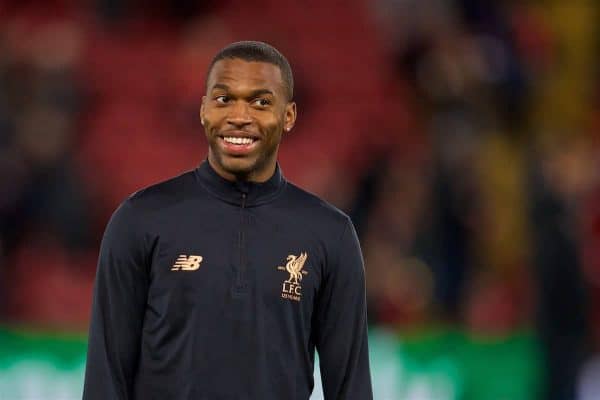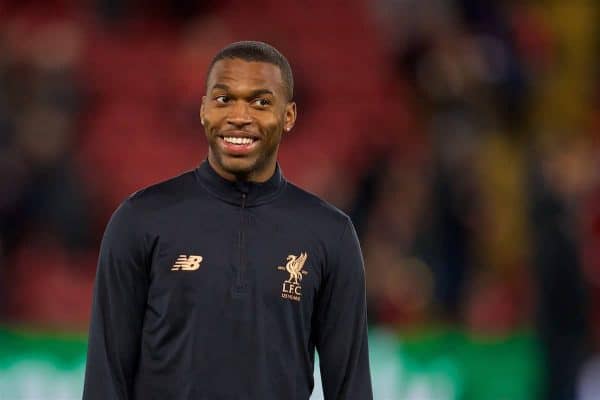 Sturridge has scored more league goals as a sub (8) than any other Liverpool player in history.
Salah's on fire
Mo Salah has scored 7 league goals in 853 of action since joining from Roma. He averages 121.85 minutes per goal. Only Fernando Torres of all Reds players who have scored at least 5 Premier League goals has a better ratio.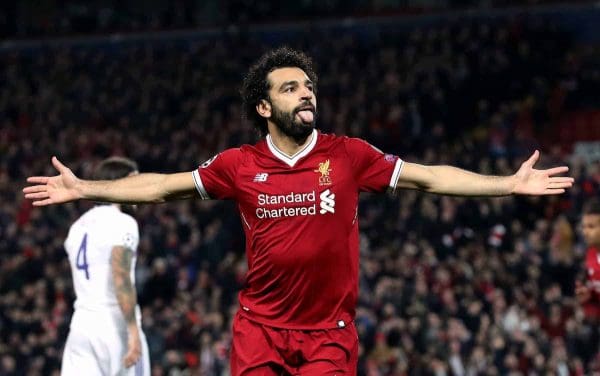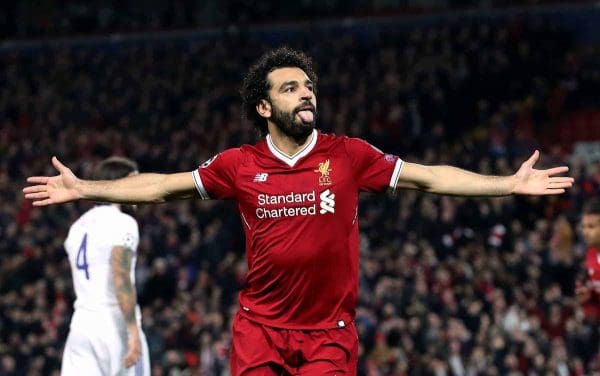 Only Sergio Aguero and Harry Kane (8 each) have netted more in the top-flight during this campaign.
Salah has reached 12 goals in a season for the club quicker than any other Reds player since Michael Owen in 2001-02 who also scored his 11th and 12th goals on November 4th.