Since suffering a 4-1 humbling at Wembley in October, Liverpool have "struck back" impressively, winning six and drawing two in eight games.
After hopes of building on their biggest-ever European away win at Maribor, the Reds left Wembley despondent, following goals from Heung-min Son and Dele Alli and a Harry Kane brace.
That day in north London was encapsulated by Dejan Lovren's humiliating withdrawal midway through the first half, symbolising a watershed moment for Klopp's side.
Klopp deserves considerable praise for sparking an improvement from Liverpool in the immediate aftermath of that loss to Spurs, overseeing a formidable eight-game unbeaten run.
And the way in which his players have responded should also be commended, with top-four hopes restored at a crucial stage of the season.
As Klopp said himself after Saturday's 5-1 win away to Brighton: "We used [that loss to Spurs] for striking back. We blamed ourselves after that game."
Here are five ways the Reds have turned things around since that humbling to Tottenham.
Klopp's Rotation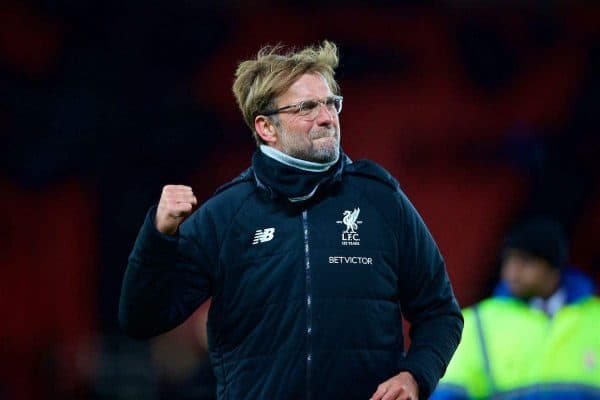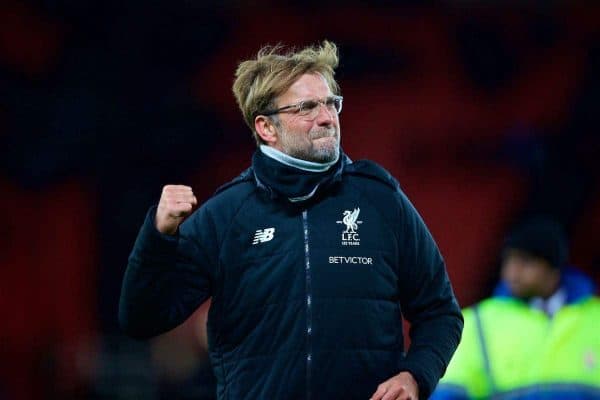 In the Reds' 15 games up to and including the trip to Spurs, eight players started in at least 75 percent of those, with Klopp preferring to rely upon a core group.
Those were Lovren, Joel Matip, Alberto Moreno, Jordan Henderson, Emre Can, Georginio Wijnaldum, Mohamed Salah and Roberto Firmino.
Just 12 players started in at least 50 percent of those games.
Simon Mignolet fell just short of the three-quarter quota, with Klopp rotating his goalkeepers between outings in the Premier League, Champions League and League Cup.
But with the Reds heading into their busiest period of the campaign after their loss at Wembley, Klopp has extended this approach to the rest of his squad.
Since making their way back up the M1 and M6, only five players have started over 75 percent of the Reds' eight games, while 15 started in at least 50 percent.
Klopp has rotated his side carefully in order to retain freshness throughout his squad, and with the improved depth at his disposal, this has allowed Liverpool to maintain consistency.
Flexible Formations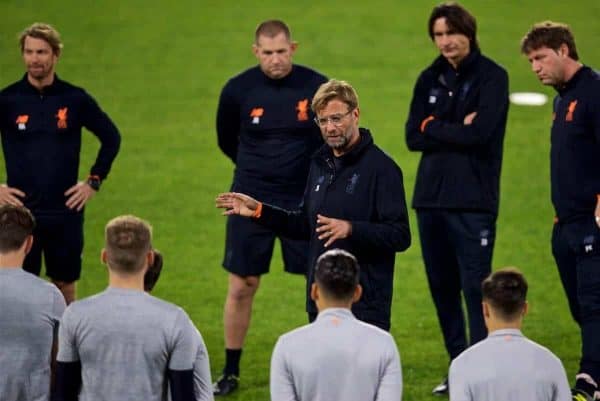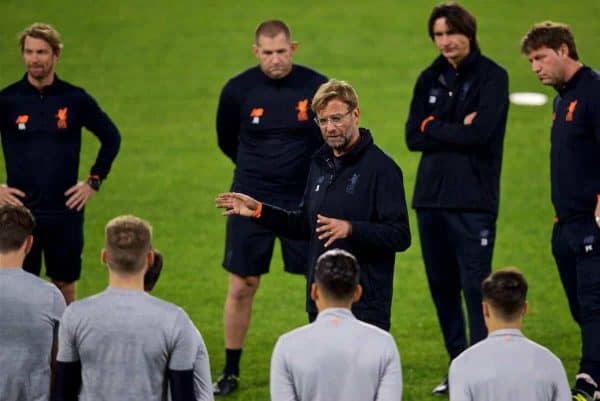 Along with a more malleable approach to his team selection, Klopp has also adapted his system to suit the demands of each game since losing at Spurs.
This began with subtle changes, most notably with a difference in duties for the Reds' full-backs in wins over Huddersfield Town and Maribor, before a full-blown formation change at West Ham.
Klopp deployed a 4-4-2 at the London Stadium, shifting away from his trusted 4-3-3 to provide more stability at the back and an abundance of speed on the break—a tactic clearly inspired by Mauricio Pochettino.
The 4-3-3 returned against Southampton, Sevilla and Chelsea, before consecutive, wholesale changes for the victories over Stoke City (4-4-2) and most recently Brighton (3-4-3).
Prior to their win over the Hammers, Liverpool had not altered formation once, but Klopp has seemingly acknowledged the need for tactical unpredictability after being found out at Wembley.
Picking Their Battles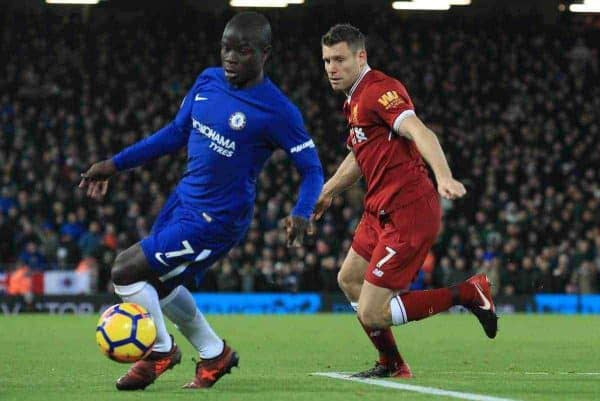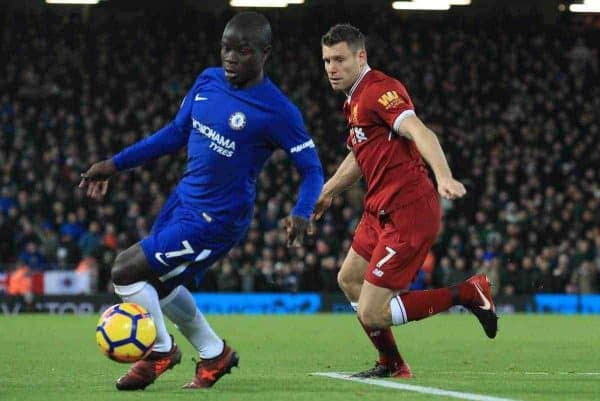 It is not only Liverpool's formation that has changed over the course of the eight games since Spurs, with the dynamic of their play also shifting.
The Reds struggled at Wembley as Pochettino's side sat back, conceding control and soaking up pressure before pouncing, capitalising on a particularly poor day for Klopp's defence.
Spurs only saw 36.2 percent of possession that day, with Liverpool recording over 60 percent for the fifth consecutive game.
While they have kept 60 percent possession in four of their eight games since then, it is notable that they saw less of the ball against West Ham (52%), Sevilla (29.7%), Chelsea (53.5%) and Brighton (57.2%).
Klopp's outlook in those big-game ties showcased a clear respect for Sevilla and Chelsea, and almost paid off on both occasions.
And against the 'lesser' sides they also picked their battles more carefully, controlling West Ham and Brighton off the ball as much as they did on it; their approach more expansive.
Mane's Return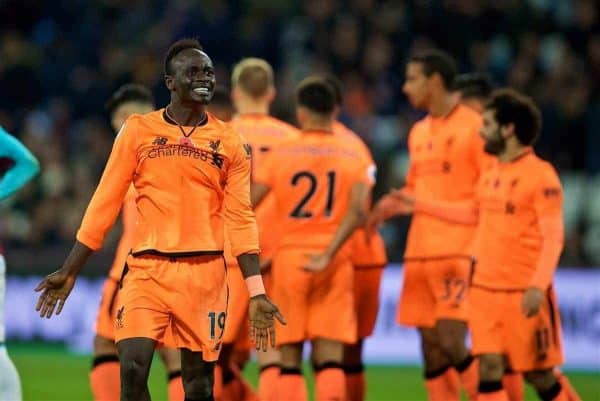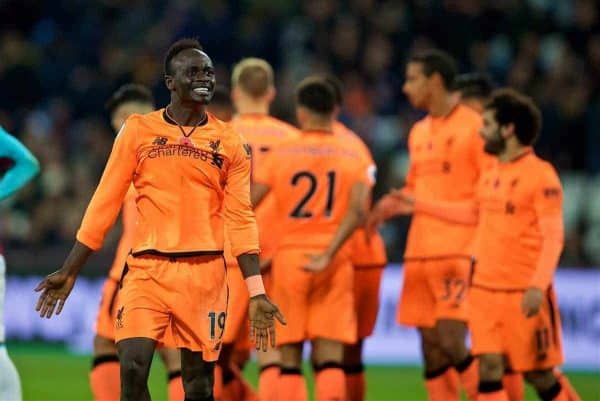 After scoring in the Reds' first three Premier League games this season, and shining in both Champions League play-off clashes with Hoffenheim, Sadio Mane endured a stop-start run.
First came his dismissal at Man City, keeping the winger out against Burnley and in back-to-back clashes with Leicester City, before injury sidelined him for five further games.
Mane was absent for the defeat to Tottenham but made an early return for Liverpool's next trip to London, a surprise inclusion in Klopp's starting lineup at West Ham.
It was his lightning pace that fuelled the Reds' dominant showing at the London Stadium, with Mane laying on two assists in a frenetic 77-minute display.
While Klopp has used Mane sparingly since then, he has benefited from the German's rotational approach, with goals against both Stoke and Sevilla.
Salah has taken most of the plaudits for scoring eight and assisting two in Liverpool's eight-game unbeaten run, but Mane has been a much-needed foil for the Egyptian.
Firmino's Form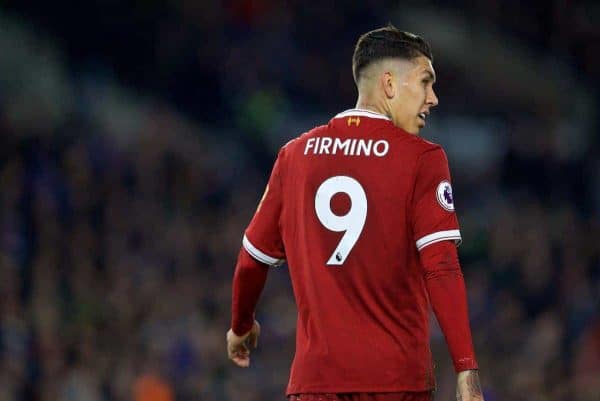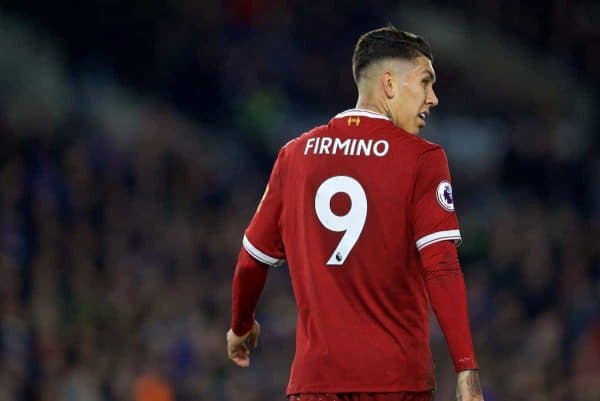 It would be remiss to not applaud Salah for his consistency in recent weeks, with the 25-year-old's remarkable output in front of goal continuing.
And Philippe Coutinho's growing influence in the engine room, building to his effervescent showing in the victory over Brighton, is also worthy of praise.
But an underlying factor behind the Reds' upturn in form since losing at Spurs is Firmino, who has responded impressively to a peripheral display at Wembley that saw him touch the ball just 34 times.
He has been involved considerably more in his seven outings since then, averaging 53.4 touches per game, while he has returned to the scoresheet too, with five goals.
Perhaps most indicative of his form, however, is his increased output off the ball: he has made as many successful tackles in his seven post-Spurs appearances (13) than in the previous 14 (13).
As Klopp said after Liverpool's win over Brighton: "By being here, by being a little annoying, a little foot, a little toe, that for us is [more] important [than scoring]."