Bournemouth fancy their chances ahead of Liverpool's visit to Dean Court on Sunday afternoon with a narrow win predicted for Eddie Howe's side.
The Reds and the Cherries go head to head on the south coast on Sunday afternoon, with both sides in need of a win.
Back-to-back draws for Liverpool, at home to Everton and West Brom, have been painful to endure, and more dropped points would complete a grim week.
Bournemouth, meanwhile, are without a win in five matches, as they desperately try and steer themselves clear of the relegation zone.
Ahead of the game, we spoke to Peter Bell (@CherryChimes), Bournemouth fan and writer, who gave us his view on both teams and Sunday's clash.
Bournemouth are 14th in the Premier League—what have you made of their season?
It has been a bit of a slow burner, to be honest. We did not have a great start losing to West Brom and Watford, and confidence was certainly rocky.
Bournemouth have been known as a fast-starting team, and Eddie Howe's sides have always been able to score goals, but Jermain Defoe did not score from the off and Harry Arter has been off-form in the middle of the park.
It's been tough so far.
Is Eddie Howe still the right man for the job? Or have things started to grow at all stagnant?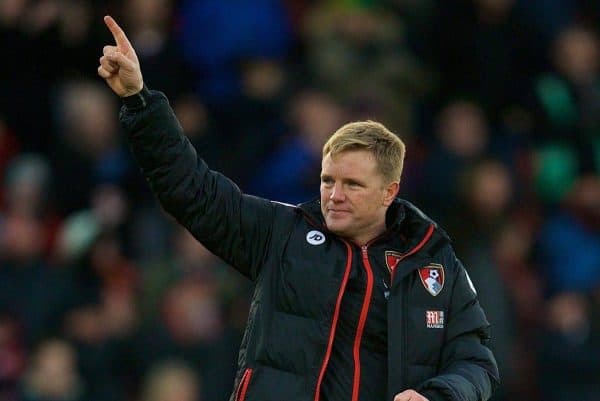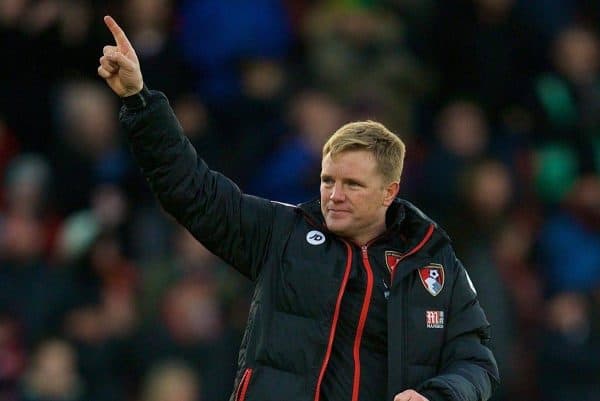 I don't think the majority of fans will ever want Eddie out even if the team were relegated. He brings an exciting style of football that is great to watch in any division.
He needs to freshen up the team with some new talent, though, with things becoming a bit predictable and teams knowing what Bournemouth are all about now.
This has happened at the back, to some extent. Nathan Ake has proved to be just the signing Bournemouth needed at centre-back, and Asmir Begovic has surprised me in how well he is now playing in goal.
Player evolution rather than a change of manager is what we are crying out for.
Do you expect relegation to be avoided, despite such a battle for survival this season?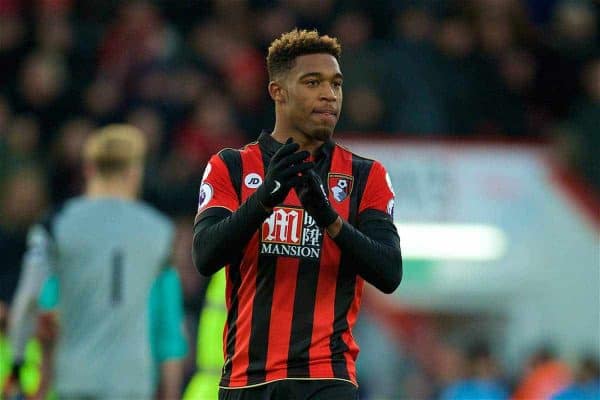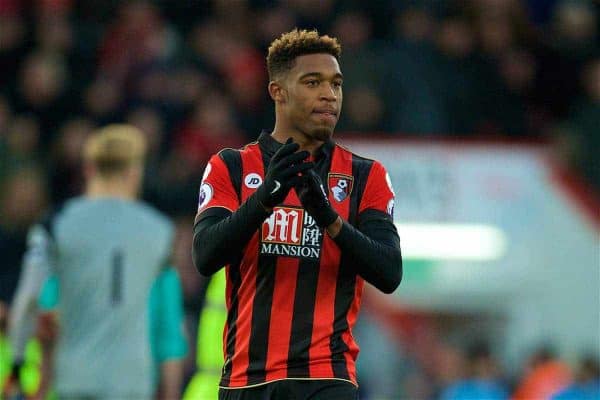 It is such a tight league this year that I think any team that has not secured more than about 22 points after 18 games will be looking over their shoulder.
Bournemouth fans never take it for granted that they will stay up, even having finished ninth last season. The work rate of the players has been suspect in the early games but the fight and desire has been coming back.
I think this December period is massive as the Cherries have games against lots of the top-six sides, and if they beat one of them it will go a long way to easing anxiety that will build up if they don't get a win this month.
Bournemouth have not beaten a top-10 side yet, so I don't think anyone can argue about where they are in the table.
While I think it will be close, I believe the team's ability to win the odd away game and to be steady at home will see us get to that magical 40-point tally.
We know that we are in a relegation battle.
Who have been the Cherries' three best players so far this season, and why?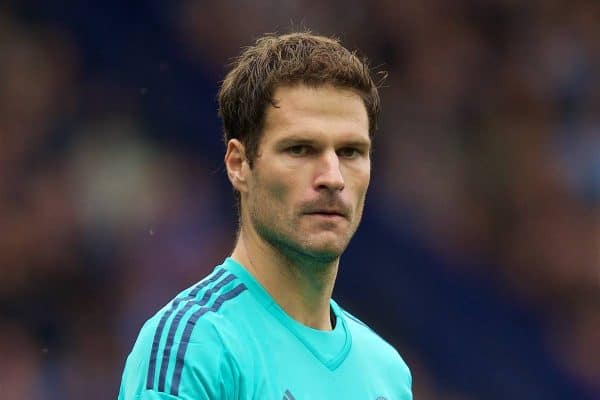 That's actually quite a challenging question to pick out as many as three players.
Nathan Ake I have already mentioned—he scored the winner at home to Liverpool last season—and he has to be at the top of my list. He never gets flustered, is brave in the tackle and always puts in a performance that is at least a six or seven out of 10.
Asmir Begovic has displaced Artur Boruc which was a bit hard to take at first, considering Boruc was Player of the Year last season. Begovic has better distribution, though, and he is better at coming for crosses.
He has also started to make the one-on-one saves that were a weakness in the early games. He is safe, whereas Boruc always had a mistake in him at some stage.
Lewis Cook is the third player who has been highly praised by the fans for his introduction to centre midfield. The fans wanted him in far earlier than Howe, and he has proved that he was ready.
He makes things happen, as we saw with his long pass to Defoe against Crystal Palace, and he always spots runs. He could even force his way into England's World Cup squad if he can keep getting starts at Bournemouth.
What have you made of Liverpool's 2017/18 campaign to date?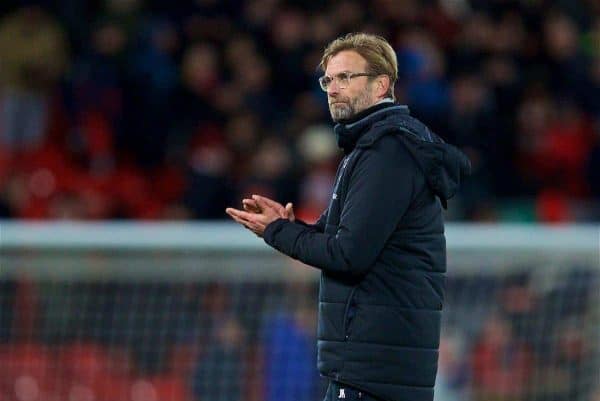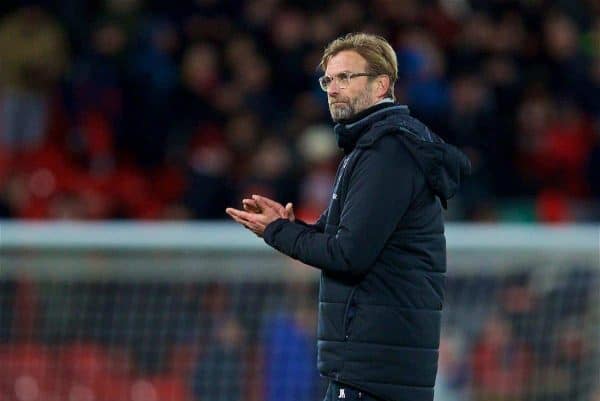 I like Jurgen Klopp, but I find his inability to sort out his centre-back problem quite frustrating.
He has had long enough to bring in a top-class player in that position, and he took ages to sort out the left-back position. Why is he obsessed with all-out attack and yet can't shut the back door?
Liverpool fans must just be waiting for the game where they are a few goals up and throw it all away—oh no that's already happened, hasn't it?
To be honest, apart from the remarkable season that Mo Salah is having, I don't see much other improvement from last season.
Liverpool can be brilliant going forward, but they have a soft spot in defence, and against the best sides and even some of the lesser teams they will lose points.
If you could put one Reds player in the Bournemouth team, who would it be, and why?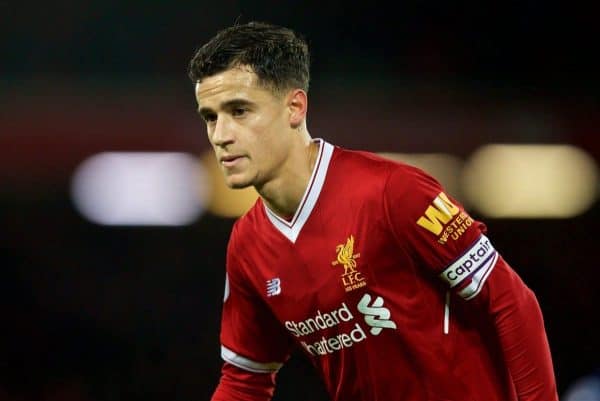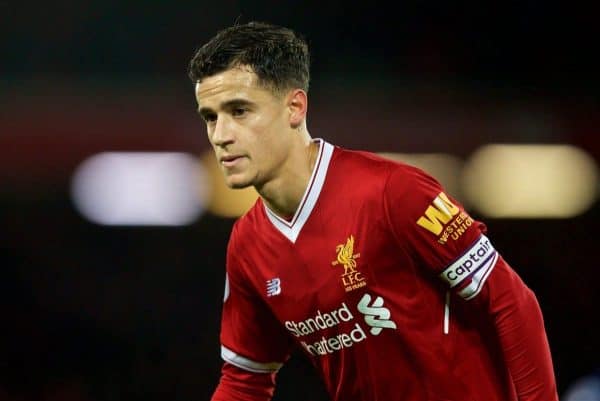 Philippe Coutinho is the obvious choice, as we don't have a central midfielder who regularly bangs in the goals.
It sounds like Liverpool probably won't have him much longer, but that is what happens when you have a world-class player who is capable of playing for the very best.
I like that he can conjure up goals from great angles, even when opposition players are all around him.
He is not the quickest but his intelligence is right up there with the best, and he hurts teams with his ability to get into the right position to play a killer pass or score himself.
Genius.
Looking ahead to Sunday's game, where do you see the key battles taking place?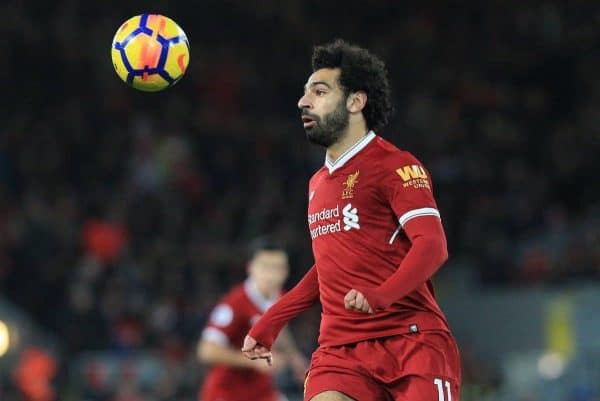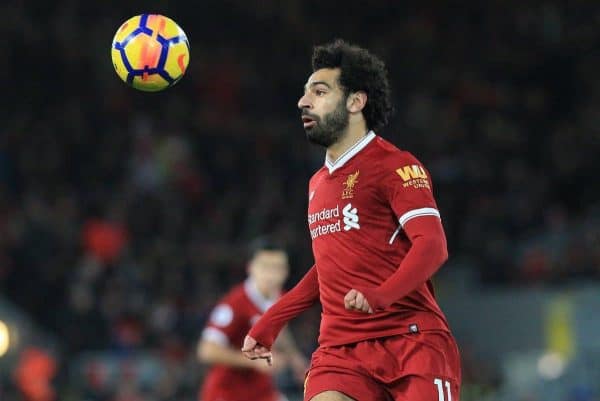 Liverpool like to be possession kings but they may hold back a bit in this game and look to hit Bournemouth on the break.
If that is the case, the key battles are likely to be Salah against Ake, and Coutinho in midfield against Andrew Surman.
Surman is often the player who hangs back a bit and guards the back four, and he will be a bit of a barrier.
Ake is like an old sweeper in that he senses danger in and around the box and he is very quick to act, while he wins a lot of headers.
Finally, hit me with your prediction and how you think the game will pan out…
Bournemouth can't sit back and just let Liverpool dictate, as we have often seen in the past. It is not easy to do that, though, and keeping the Reds' front line quiet is going to be the main job.
What we hope for is that the team plays well enough to give itself a chance of getting a goal or staying in the game in the second half.
If they can do that, we know our fans can rally them to a rousing finish to the game, and we have seen them do it to Liverpool before.
I'm going for a surprise 1-0 home win.