Jurgen Klopp gave a revealing TV interview on Friday, speaking about criticism of his defence and of Liverpool's captain.
In an interview at Melwood with Sky Sports' Geoff Shreeves and Jamie Carragher, Klopp came out all guns blazing in support of his players ahead of the Merseyside derby, putting up a staunch defence of his centre-backs, and of his captain Jordan Henderson.
They are the two areas of the team most criticised by fans and pundits alike, and though there may be glaring problems in each area, Klopp moved to build confidence in his ranks ahead of an important part of the season.
The manager was asked about potential improvements he could make to his squad in January, but rather than pick out weaknesses, he instead put up a passionate defence of the players he will have been about to train.
On Lovren and the defence
"I think our squad is really good, it's actually really balanced. I think since the first day the only thing everyone is talking about is that we don't buy a centre-half," he assessed.
"Sorry that I say this now [puts his hand on Jamie Carragher's back], but I lose respect for pundits when they say afterwards, 'Yes it's really good but they didn't sort the defence.'
"You cannot say we have a problem with defence but it's shi… rubbish, when nobody is allowed, when we don't give many chances away, but [it's always] 'they've still not solved the defence.'"
Dejan Lovren, in particular, has been singled out for criticism due to some poor performances during his time at the club, and the most recent displays have led to wider criticism.
"It's like you cannot stop that story," said Klopp.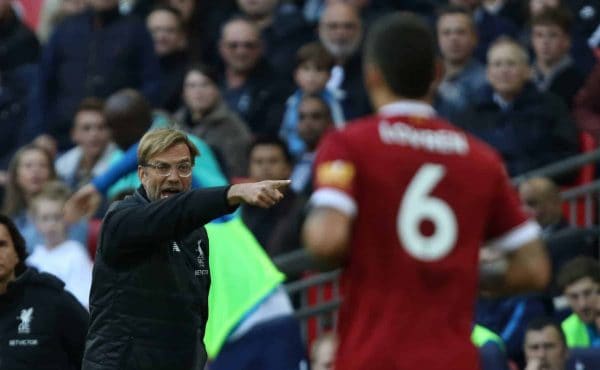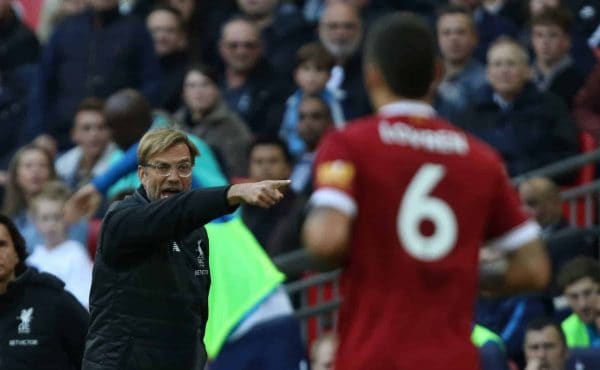 "Dejan Lovren played so far a really, really good season, with one and half bad games.
"Tottenham he was not too long on the pitch, and Sevilla where he missed the ball. Tell me other mistakes. But because, carried from last season, because we didn't sign a centre-half, he's the problem."
On Gomez…
Joe Gomez has been performing admirably at right back, and he and Trent Alexander-Arnold have shown that the club have a bright future in that position regardless of whether Nathaniel Clyne returns to the side or not.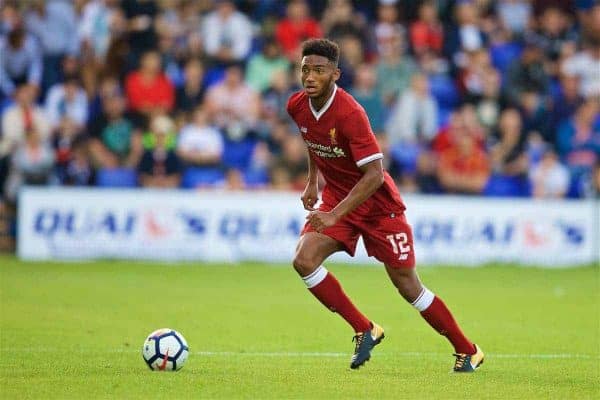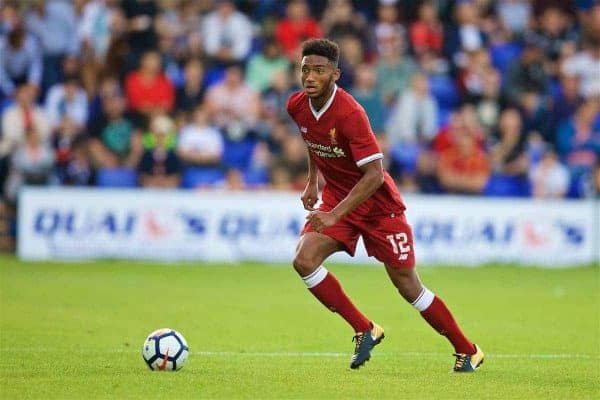 Gomez was signed by the club's recruitment team as a centre-half in 2015, but as is often the case with young defenders he's gained valuable experience playing in other positions, and could even get a place in the England squad for the World Cup on the back of this.
Klopp hinted that he still sees the player's future in the centre of defence, and also used him to demonstrate that things aren't as bad as they seem for the club in this area.
"Joe Gomez is the future of English football. We have him! And use him as a fullback even though we bought him as a centre-half, so where is the problem?
"We have Ragnar Klavan and Joe Matip – who is now injured so that is not too cool – and if one more is ill, or two, yeah then… any club in the world would struggle.
"You can't buy a centre-half just for the situation when three are ill or something like that."
Defending his players
The manager went on to say that it's his job to defend the players when they receive criticism, but in most cases it's not really necessary due to their love for the club and awareness of what it means to represent it.
Henderson and Simon Mignolet have stepped up in recent days to speak about this ahead of the derby, when questions about passion, loyalty, and awareness of what the club means to the city are high on the agenda.
But Klopp added that it was his decision to rotate his side in recent weeks, and even though Henderson may miss the odd game, he still provides a presence around these games as captain.
"It's my job to use the players and to use them I have to protect them. It's easy to protect these boys because they have a heart like this [makes big heart gesture] for the club, especially him [Henderson].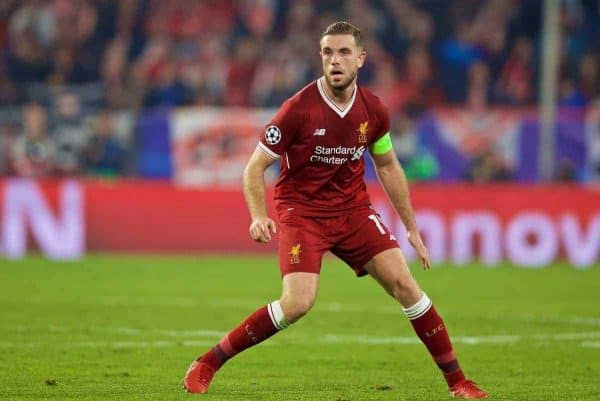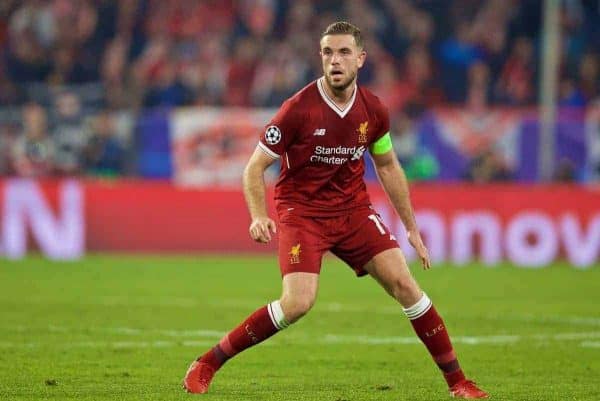 "It was not his fault, it was my decision [to drop Henderson]. They all trained really good and wanted to play in this game desperately, but I have to make a decision.
"And I don't see it like this. The skipper, the captain, has to do a job on the pitch but around the pitch as well."
When Shreeves put to Klopp that "normally in England the captain plays if he's fit," Klopp interrupted him saying "[he plays] until he's injured," reinforcing the rotation of policy recent games.
"Here everyone expects he should be on the pitch like Stevie, and in the dressing room like Carra. How do we do that? It's not possible."
Klopp's mantra before the derby was very much one of defending his team, but come Sunday his best form of defence might still be attack.