Jurgen Klopp accepts there are no guarantees Liverpool will progress to the Champions League's last 16 despite the odds being stacked in their favour.
A draw at home to Spartak Moscow in their final group match would be enough to put them through, while a win would ensure they top the table but Klopp is taking nothing for granted.
Three years ago they needed to win at home to Basel to progress but a draw dropped Brendan Rodgers' side into the Europa League.
And the current Reds boss is keen for the focus to avoid any slip-ups after conceding a three-goal half-time lead in Seville last time out saw them miss out on early qualification.
He would not even let more questions about Philippe Coutinho's future—"not one second have I thought about it"—or Sunday's looming Merseyside derby deflect from the task at hand.
"We are only part of the Champions League because we want to go to the next round," he said as Liverpool look to make the knockout stage for the first time since 2009.
"All good and bad things that happened in the Champions League—mostly good—has brought us to this situation and if we win we are through and that is cool.
"I know a lot of people might think we should be already through but that's not life, it is not 'if' and 'when' it is about the moment.
"Spartak could say the same as they gave away four points against Maribor so they would be in a different situation.
"We are stronger than we were when we played them but they are stronger as well, in a good moment in the league, and they have some very important offensive players back so it will be an exciting game.
"You don't have guarantees in life but if you don't try all you get nothing so let's try all and we will see where it leads us to."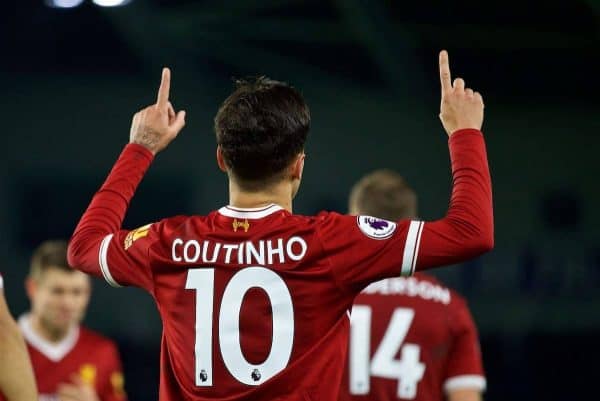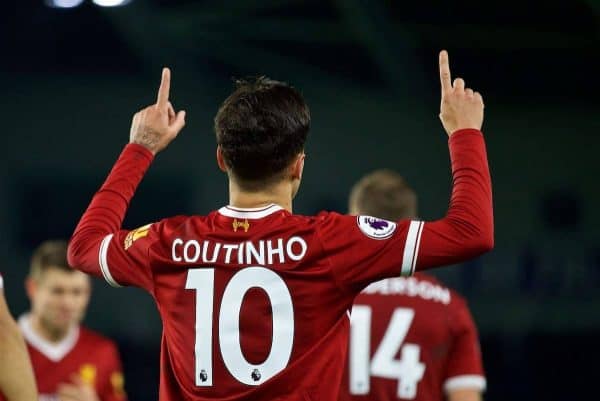 Klopp insists he will play his strongest team despite Sunday's derby at home to an Everton side buoyed by the appointment of new permanent manager Sam Allardyce.
That starting XI is likely to include playmaker Coutinho, who continues to be surrounding by speculation of a renewed bid from Barcelona after the Catalan club's failure to sign him in the summer.
Klopp was asked what made him so sure Coutinho would still be at the club in February but he dismissed the question.
"Nothing—but I don't think about it, I think about the Moscow game," he added.
"Not one second have I thought about that so far. I am not unsure, I am not sure, I don't think about it.
"No one knows what will happen in the 'nice and calm' January transfer window. It's nice from an outside view but I have absolutely nothing to say."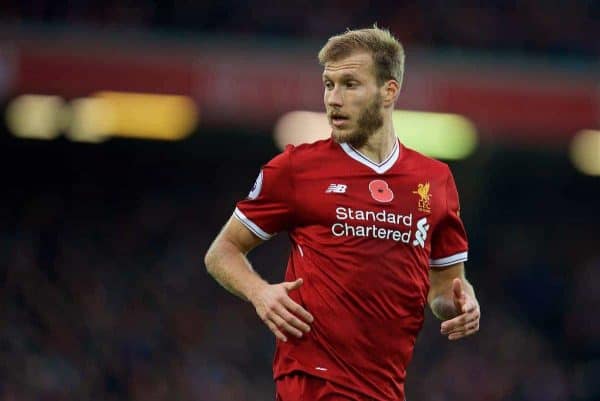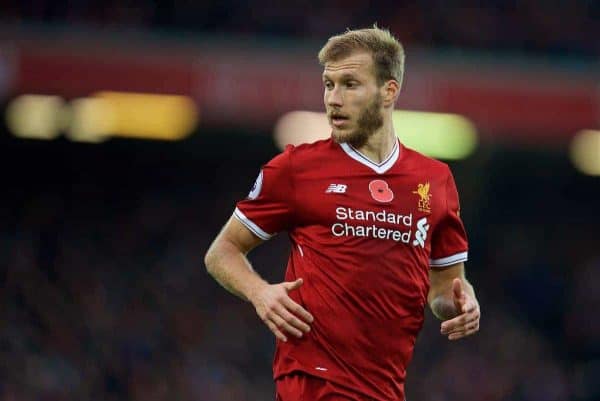 Klopp is also optimistic of having Ragnar Klavan and Joe Gomez back to bolster his defence.
Both were ill last week with the former barely fit enough for Saturday's 5-1 win at Brighton and Gomez not even making the squad.
"They are much better. They were in training yesterday and I expect them in training today. Ragnar and Joe are back—Joel Matip not and Adam Lallana not," he said.
Forward Sadio Mane is expected to return after being rested at the weekend and the Senegal international is targeting a victory to progress as group winners.
"For us it is very important. It is still possible so we will try and do it tomorrow," he said.
"Every game is important for us. We are improving every single game."