Jurgen Klopp has explained Mohamed Salah's withdrawal in the Merseyside derby, and why Roberto Firmino and Philippe Coutinho were left out of the starting lineup.
Klopp saw his much-changed Liverpool side held to a 1-1 draw by Everton at Anfield on Sunday afternoon, despite Salah's excellent opener.
The Egyptian had curled beyond Jordan Pickford to give the dominant hosts a well-deserved lead, but the Reds were unable to further capitalise on their control of the game.
Salah was ultimately substituted with 23 minutes left to play, with Everton going on to score an equaliser through Wayne Rooney after Dominic Calvert-Lewin had been fouled in the penalty area.
While his decision to take Salah off with Liverpool yet to put distance between themselves and their city rivals was criticised, Klopp revealed he was at risk of picking up an injury.
"I took Mo Salah off because he felt the hamstring a little bit," he told reporters on Tuesday.
"Then everyone said: 'How can you take him off?' I do not go out and say: 'Because he is close to being injured.'
"He is not injured at the moment, thank God. Hopefully we took him off early enough."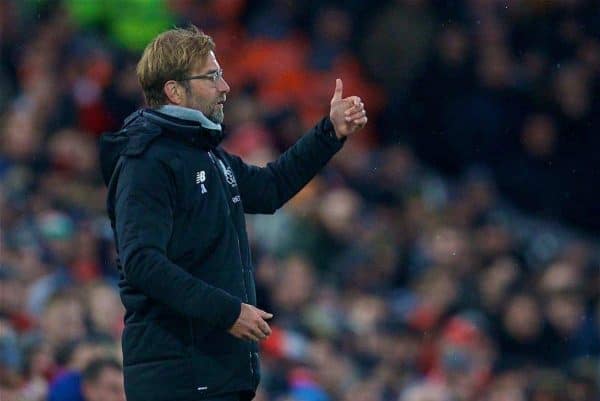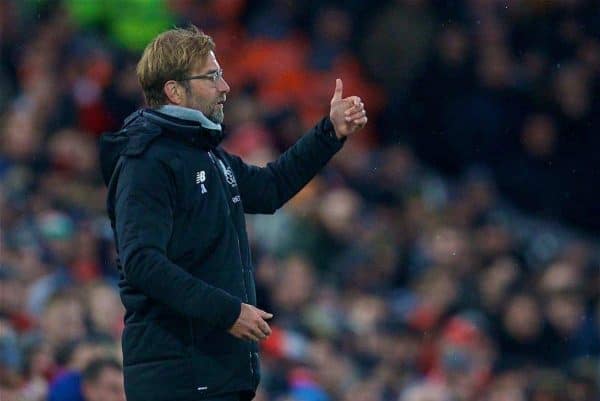 It could be that the 25-year-old is left out of Klopp's stating lineup for Wednesday night's clash with West Brom, as the German's rotational approach continues.
Last time out, it saw Coutinho and Firmino on the bench, while the likes of Emre Can and Georginio Wijnaldum were also held in reserve.
Klopp came in for bizarre scrutiny for leaving out his key Brazilians, despite Liverpool dominating a wholly one-side contest.
And Klopp defended his decision, suggesting both Coutinho and Firmino needed the rest.
"I do not want to say [it was a risk to play Coutinho and Firmino] as that would sound like an excuse and I don't need an excuse," he explained.
"I find it funny that we talk after this game about that but we did not speak about it after the 5-1 [against Brighton] or 3-0 [against Stoke], why they did not play.
"This is one game we should have won they did not play. We play it 10 times and we win.
"We had a bit of information but, come on, it would sound like an excuse to me."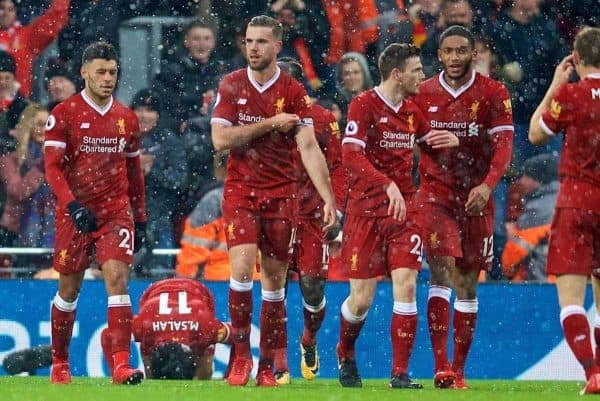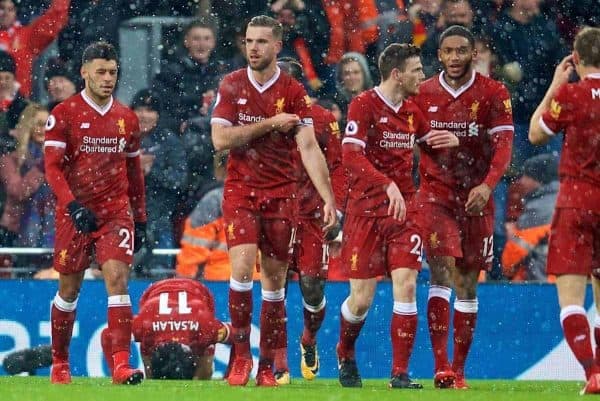 Klopp's explanation is certainly pertinent, despite wayward claims that he should have fielded his strongest side regardless of fitness concerns purely because it was a derby.
And he can expect to continue rotating the likes of Salah, Firmino, Coutinho and Sadio Mane as this busy period runs on.
As he added: "In the future of football there will be more rotation because no one will take away the number of games."
Liverpool have six games in the next 18 days.