Mohamed Salah has given a revealing insight into his life at Liverpool and how he came to be a star for the Reds so soon after joining.
Having signed from AS Roma in the summer, Salah has wasted no time in hitting the goal trail.
Not yet at the midway point of the campaign, the Egyptian already has 20 goals to his name in all competitions and is the Premier League's top scorer on 14.
He has made a stunning and immediate impact for the Reds—but as he himself notes, it could potentially have happened much sooner.
"There was interest from Liverpool when I went to Chelsea," Salah told LiverpoolFC.com.
"But I think if I'd come at that time maybe things wouldn't have maybe have gone as well then as they have for me now. Who knows?
"But I went to Chelsea and everything worked out how it did and now I am here at Liverpool at the right time."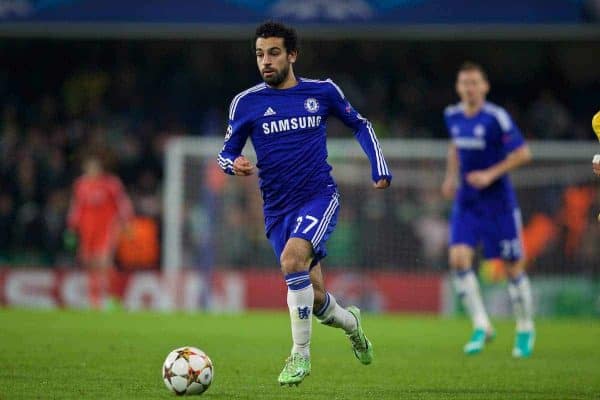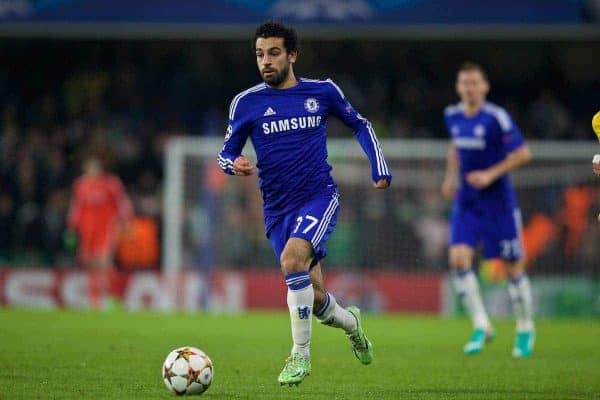 Salah has begun his time at Anfield giving everything for the cause in a Red shirt, something he has endeavoured to do throughout his career.
"When I go somewhere, I am always telling myself 'I have to learn from here' – and I know, 100 per cent, I learned a lot from Chelsea; I learned how to be more professional and to become a better person and player.
"It was a big step in my career and I had a good relationship with the players there—and you could see that when we played them at Anfield recently."
Chelsea against Liverpool has been a theme throughout Salah's time in England, not just with the game this season but in his first stint in the country—and it was there his affinity with the Reds first emerged.
"It was while I was at Chelsea that I first got to play at Anfield.
"I can remember I told myself—as I said on my very first day here—'I have to come here one day and play' after I'd experienced that atmosphere.
"That atmosphere was unbelievable, really. I was very happy to play here against Liverpool—and now I am even happier to play for Liverpool here.
"I'd said to myself, 'I want to come back to England'. It was always in my mind, coming back here.
"I wanted to play here and show everyone my football.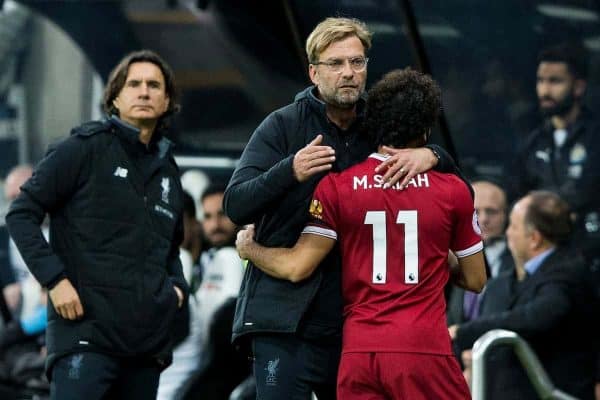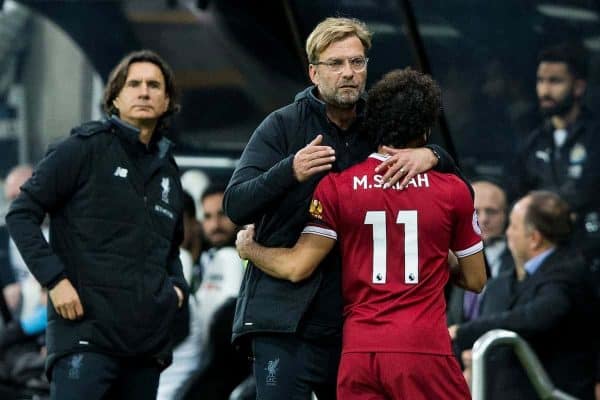 "When I realised I was very close to coming here, I was very, very happy—and after speaking to the boss for the first time after the deal was agreed, I was even happier.
"Why were Liverpool the right club for me? Because of many things. I even used to play as Liverpool on the PlayStation on FIFA when I was 18 or 19, as Steven Gerrard, Sami Hyypia, Jamie Carragher, Michael Owen and Xabi Alonso.
"I also remembered that atmosphere again and it came into my mind."
Unsurprisingly, Salah has become a firm favourite with the fans—and in turn he appreciates their support.
"I am happy when the fans sing my name. I can hear them on the pitch and it makes me happy. It makes you feel like, 'wow'. It changes your emotions.
"I have to thank the fans very much for singing my name.
"Really, I respect it a lot. It's a big thing for me—to have been here for a few months, but to have the fans singing my name every game, showing me love and respect, it means a lot to me."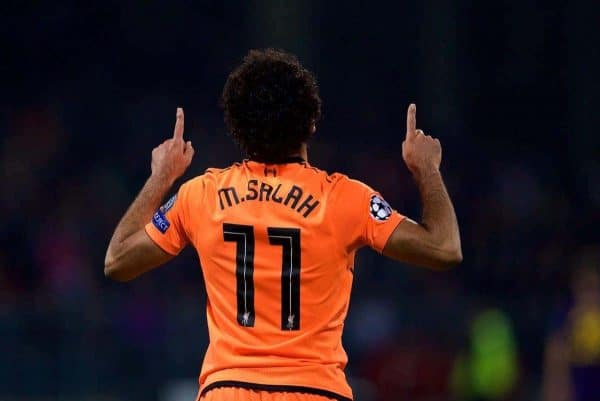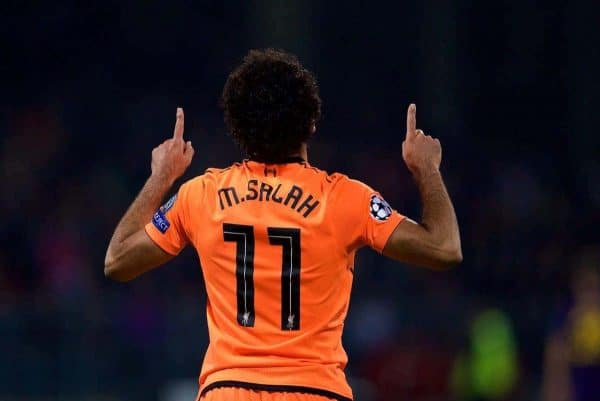 And the forward has set his sights high for what he wants to achieve at Anfield.
"As a team, I know we haven't won the Premier League for a long time, so I would love to win it with Liverpool.
"We have a great team, we have a great manager, so everything is good at the club—and I am sure we can win trophies here together."