So far this winter, Jurgen Klopp has managed his squad expertly – now these two games against Leicester and Burnley 48 hours apart provide the biggest test.
Last New Year, Liverpool hosted Man City in the evening kick-off on New Year's Eve then headed north to Sunderland with kick-off less than 44 hours after full-time at Anfield.
Despite such a short turnaround, Klopp made just one change – the fewest of any Premier League side who played two games in three days – and even that change was enforced due to injury to Jordan Henderson.
Mistakes
It was no surprise then, that the Reds produced a sluggish performance at the Stadium of Light, twice gave away the lead to eventually draw 2-2, and 31-year-old midfielder-turned-full-back James Milner had to be substituted at half-time.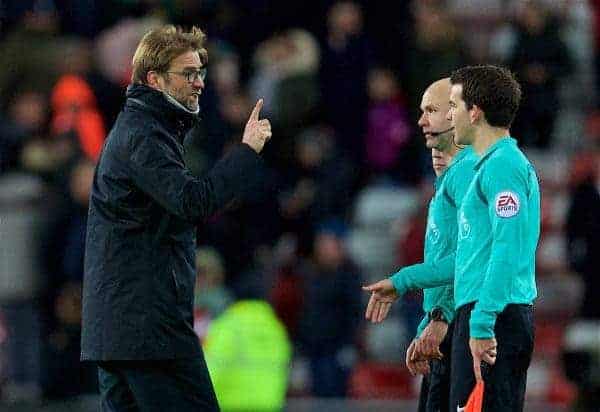 Klopp opted not to use his squad, showing a lack of faith in the likes of Alberto Moreno and Kevin Stewart – who couldn't get a game despite being against a Sunderland side who had lost 4-1 at Burnley 48 hours ago.
It was a baffling decision from Klopp and one that started the horrendous run of form that derailed the Reds' season. From that disappointing draw at Sunderland, Liverpool then drew 0-0 with Plymouth, lost both legs of the League Cup semi-final against Southampton, lost 2-1 to Wolves in the FA Cup, and went without a league win in five games that included defeats to Swansea City and Hull City.
For the six weeks following Klopp's decision not to remotely rotate despite the high-intensity game against City 44 hours earlier, his side were completely off the pace; outmuscled and outfought in individual battles.
Klopp insisted at the time that he stood by the decision, but all managers review their decisions and no doubt Klopp and his coaching staff admitted it was a situation they never wanted to repeat when they performed their season review.
This Season
This season, it's a different story with a much stronger and deeper squad available to the manager.
He's made four, five and six changes frequently and you can be sure Klopp won't be repeating the mistake this New Year against Leicester at Anfield on Saturday and then at Burnley on New Year's Day.
Indeed, were it not for injuries to Moreno, Henderson (again) and Daniel Sturridge this winter, Klopp could make 11 changes between these two games and still field strong lineups.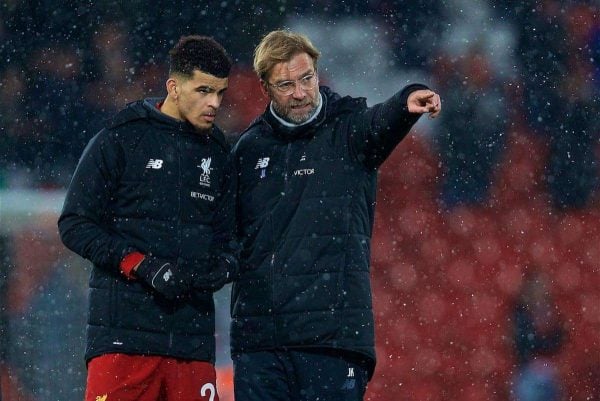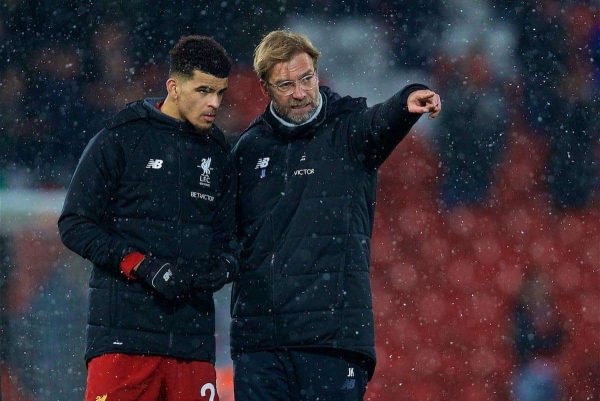 With Moreno sidelined, Andrew Robertson is the only choice at left-back, with James Milner likely to be required to feature in midfield due to Henderson being missing there.
Joel Matip's return from injury is timely, meaning the centre-backs can be rotated, and while new signing Virgil Van Dijk officially joins the club on January 1, it's unlikely he'll feature at Burnley.
Officially, he only needs to be registered 75 minutes before kick-off, so theoretically it could happen, if the Premier League offices worked on New Year's Day. Klopp may offer more insight into this in his press conference on Friday afternoon.
So Van Dijk's inclusion currently looks unlikely, meaning one centre-back is required to play both games.
The Leicester home game likely suits Trent Alexander-Arnold, while Joe Gomez is probably a better option against Burnley.
One of the central midfielders is likely going to be needed to start them both too, due to Henderson being out. Emre Can could do the holding role in each game.
Alongside him, Milner and Gini Wijnaldum could work against Leicester, with Oxlade-Chamberlain coming in against Burnley.
One of these games could be ideal for Adam Lallana to get his first start of the season, allowing one of the attacking quartet to be rested ahead, while Sadio Mane can come into the side against Leicester.
Dominic Solanke will likely start one of the two games, with Burnley perhaps more suited for him.
Mohamed Salah shouldn't be starting both games, as much as we'd like him to.
It could also be an ideal opportunity for Loris Karius to get another league start, with Klopp often speaking of the mental tiredness not just physical fatigue – again, the Leicester home game seems more suitable for the German to come in.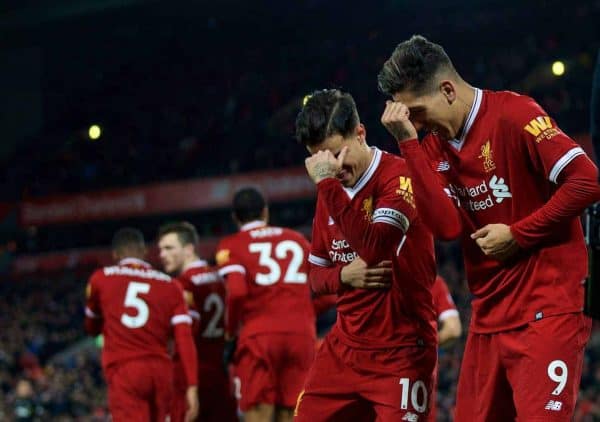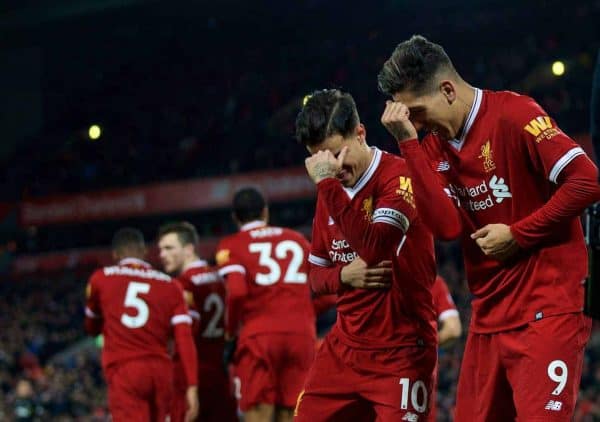 Here's two options that could work:
vs. Leicester: Karius, Alexander-Arnold, Matip, Klavan, Robertson, Can, Milner, Wijnaldum, Coutinho, Mane, Firmino
vs. Burnley: Mignolet, Gomez, Matip, Lovren, Robertson, Can, Wijnaldum, Oxlade-Chamberlain, Lallana, Salah, Solanke
That would mean only Matip, Robertson, Can and Wijnaldum starting both games and give strong attacking options in each game.
You'd have strong subs benches in each game, and, theoretically at least, Burnley's small squad should struggle with two games in 48 hours – they're away to Huddersfield on Saturday.
If you had Nathaniel Clyne, Henderson, Moreno and Sturridge available, Klopp could have genuinely named two completely different lineups.
One thing's for sure, the mistakes of last winter have been learned from.