Jurgen Klopp has explained how Liverpool have become more "compact" and "decisive" in their improved run of form since losing 4-1 at Tottenham.
The Reds suffered arguably their most demoralising defeat of the campaign when they headed to Wembley at the end of October, humiliated by their top-four rivals.
Since that day, however, Klopp's side have gone nine games unbeaten, including seven wins, scoring 32 goals and conceding just six.
And speaking ahead of Liverpool's first Merseyside derby clash of the season at home to Everton on Sunday, Klopp hailed the small differences that have ensured their return to form.
"It didn't feel more difficult than it was before. This season so far we've played really good football, we spoke about it a few times," he told reporters.
"But we didn't use the situations, so if now we had 66 shots and 33 goals or whatever, before we had the same number of chances or even more and didn't score.
"So we didn't have to change [that], but we had to change a few very decisive things.
"The main focus is on defending as a team, it was our job to make sure you don't discuss our defence all the time.
"The problem was never our defence. Yes, in single moments but [there are] 500 situations in a game and you always talk about one or two situations.
"We had to sort it as a team, and that's the best thing. In the last game the 'door-opener' was the first goal, but the second goal was a team goal.
"It was defending together, it was a pass which we forced from them. We won the ball, [to] Sadio, pass, pass, goal.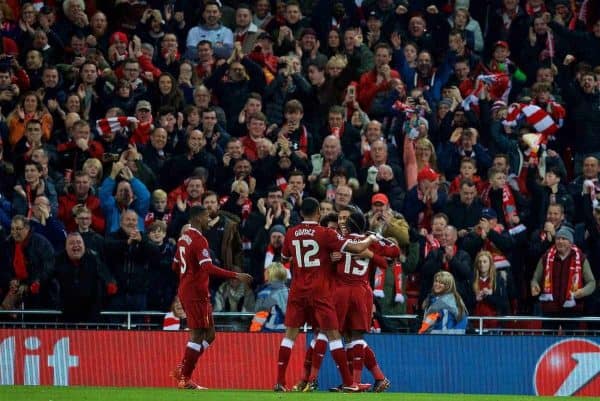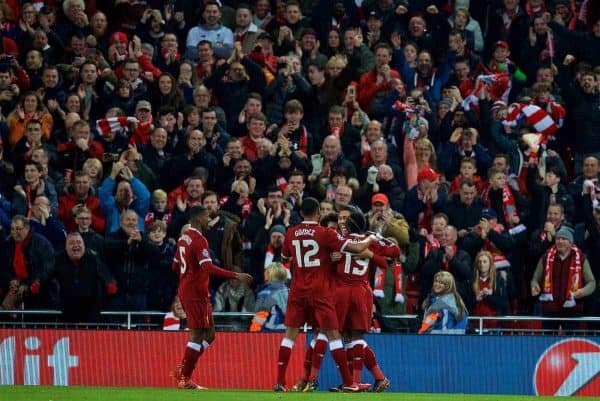 "So for the world the nicest thing is how we finish it, for me the nicest thing is how we win the ball.
"Because we are compact, 1-0 up but still compact, that's what we have to be.
"So I'm not sure if it was easy or difficult it was just a job we had to do, and after Tottenham for sure we needed to show a reaction.
"But it's now long ago, and we have to carry on, there's no doubt about that. What we're talking about is the past and we only have influence on the future.
"The next 'future' is Everton [on Sunday], and we have to be ready for that."
Everton make the short trip across Stanley Park having won their last three games, with Sam Allardyce's appointment as manager revitalising a stale outfit.
But given Liverpool's excellent form of late, and their unstoppable charge since losing at Spurs, few would bet against Klopp's side to deliver once again.