Liverpool made it through to the Champions League last 16 in style on Wednesday night, steamrollering Spartak Moscow to a 7-0 win at Anfield.
The Reds headed into their crucial clash on the back of an eight-game unbeaten run, and two consecutive victories in the Premier League, confident of securing the point their needed.
But Jurgen Klopp's side surpassed all expectations, blitzing the Russian champions in one of their best all-round performances since the German took charge.
Philippe Coutinho netted a hat-trick wearing the captain's armband, Sadio Mane scored a brace to bring his season's tally up to seven goals and both Roberto Firmino and Mohamed Salah also got in on the act.
But what stood out most on Merseyside in midweek? And were there really any negatives to take from the Reds' virtuoso display?
Supporter Mark Baker (@CM10markbaker) and This is Anfield regulars Jack Lusby (@jacklusby_) and Karl Matchett (@karlmatchett) gave their thoughts on Liverpool's 7-0 win at Anfield.
The good…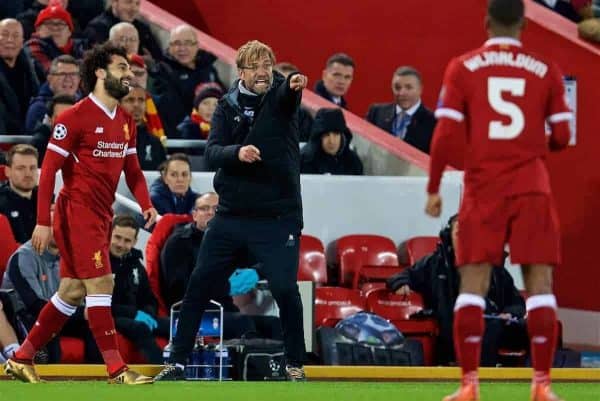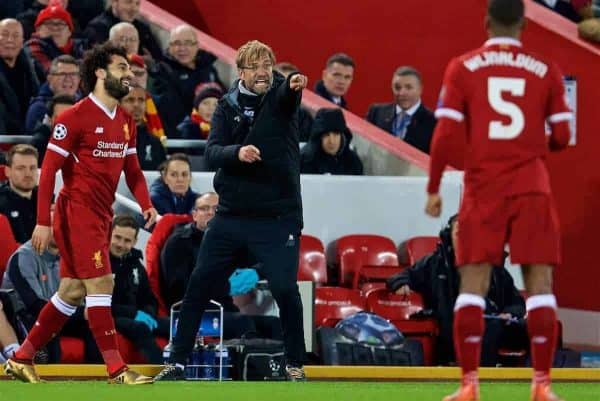 MARK: The biggest positive over the last few weeks has been to reaffirm that Liverpool have a top-class manager who is moving the club forward.
There should have never been any doubt regarding Klopp's competency but due to the short-termism of modern fanbases, Liverpool's failings in both boxes resulted in the side not achieving the results they were capable of and criticism fell upon the manager.
The idea Klopp cannot set up a team defensively is utter nonsense and is backed up by the statistical fact that Liverpool concede the fewest shots on their own goal than anyone bar the runaway league leaders.
This, coupled with the same numerical standing for shots on the opposition goal, showcase a tactical blueprint that was being failed by individual errors at both ends rather than disfunction in its application.
It is well documented Klopp is a huge believer in detail regarding attacking functions of play.
The interchange of position, lending of the ball from team-mate to team-mate and off-ball movement is all symptomatic of the attacking organisation sessions put on by the manager on a daily basis.
This approach is at odds with managers such as Jose Mourinho, whose attacking play is much more off the cuff and reliant on the improvisation of his players within the final third.
Such technical detail from Klopp is resulting in the outstanding football currently on display.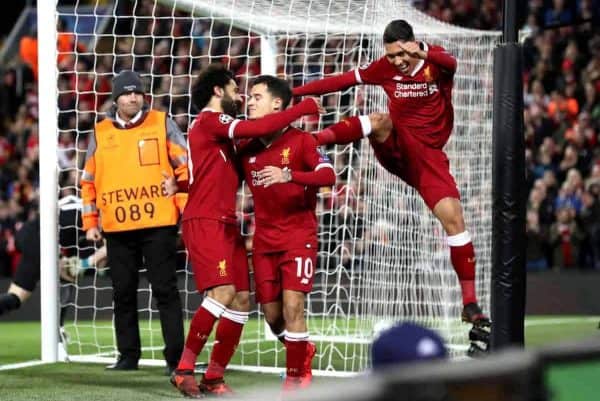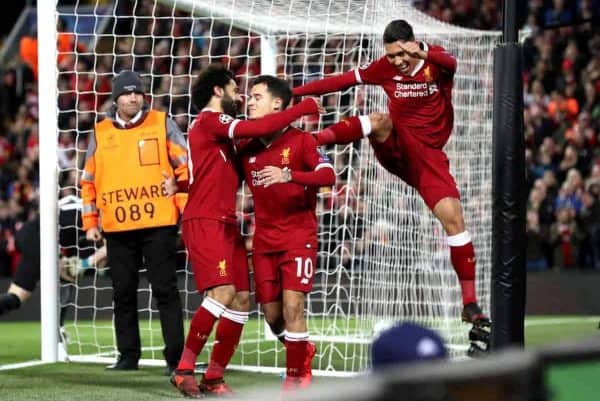 JACK: I agree with Mark that Klopp's tactical nous has come to the fore in recent weeks, and it can be argued that this culminated in their best performance in this nine-game run.
The quartet of Coutinho, Salah, Mane and Firmino were in ridiculous form at Anfield, particularly the Brazilians, but the Reds' setup was paramount to their display.
I felt that the aggressive line of Gomez, Can, Wijnaldum and Moreno were as crucial as Klopp's 'Fab Four', snuffing out any danger before it mounted.
Their pressing in the middle of the park penned Spartak in and made it so much easier for Liverpool's forwards.
Another clean sheet for Karius was another major positive, and I felt like he played with the front-footed approach we need in goal—even if that 30-yard charge was rather misguided.
KARL: There's not much to disagree with there. Consistency is critical and ruthlessness helps instil that as an automatic trait in the team.
It's so pleasing to see the attackers be relentless, not content with three or four but all sensing a chance to create more for each other and get on the scoresheet.
A clean sheet was a must; Joe Gomez was excellent in keeping Quincy Promes quiet and Karius keeping a clean sheet is always a positive.
Again the rotation of recent weeks has paid dividends, and the tactical switch to the 4-4-2 base is one which really suits this squad.
The bad…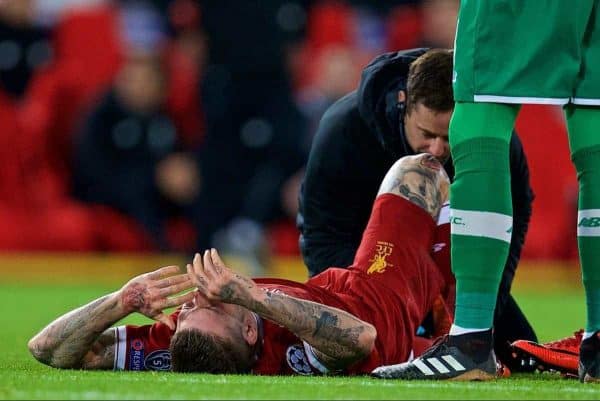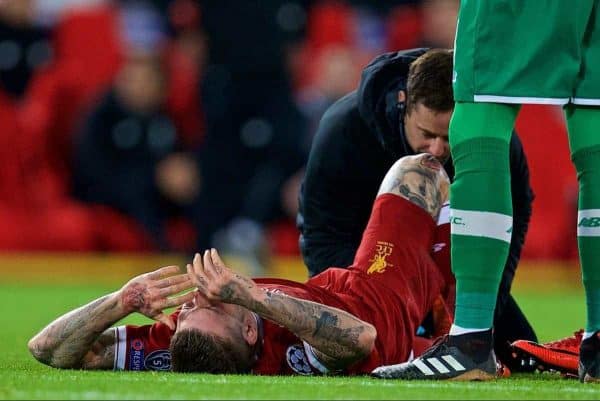 MARK: The only negative to take from the game was the injury to Moreno.
I have written many columns in the local paper over the past two years regarding the Spaniard and my belief that he has always had the physical and technical attributes of the modern full-back.
Fantastic engine, durable in terms of availability, acceleration and fine technique.
Moreno has showcased his suitability to the role this season and will continue to do so, unfortunately that may have been halted in the short term.
JACK: As Mark says, Moreno's injury was a serious flaw in an otherwise incredible night at Anfield.
He did struggle against Sevilla the last time out in the Champions League, but otherwise he's had a great season and was midway through another impressive performance when he was struck down.
It didn't look good when he limped off, but the hope will be that either he recovers quickly or one of Milner and Robertson will step up and shine in his place.
Milner played well in his place, laying on three goals, so I'd be tempted to stick with him for the derby.
Another clear issue after Wednesday night was Can's booking, meaning he misses the first leg of the last 16, but hopefully we have the midfield options to navigate his absence.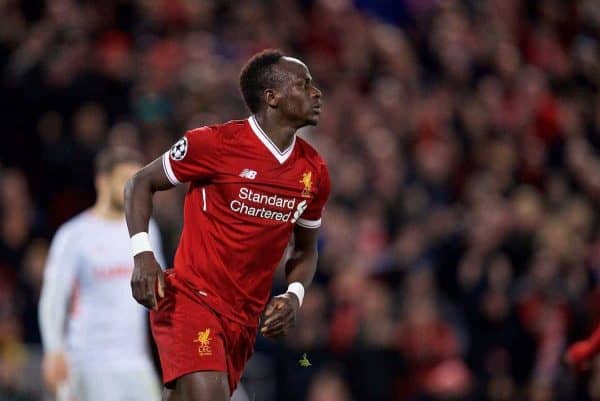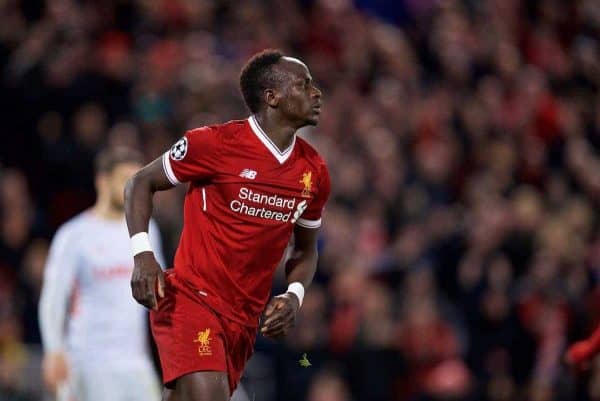 KARL: Moreno's injury, yes, but also the fact that didn't allow Klopp to change an extra forward later on.
It would have been nice to not leave Mane or Salah on for the full 90 ahead of the derby; the recent changes mean it shouldn't impact too much, but still, no risks would have been best.
Aside from that only the negativity toward players who weren't even on the pitch was somewhat irksome.
And who do you want to draw in the last 16, and why?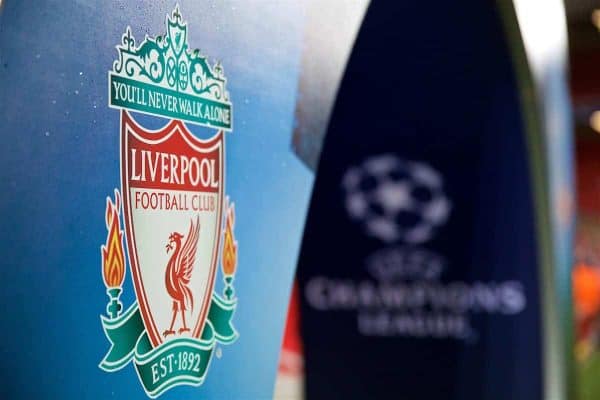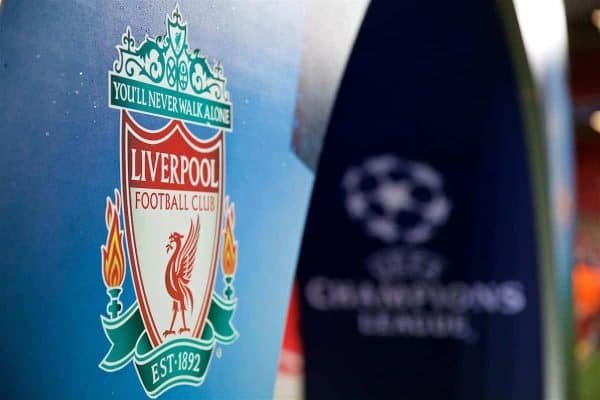 MARK: Liverpool should be hoping to avoid any of the top sides containing world-class players. It is as simple as that.
With that in mind, Real Madrid, despite a season in which they have struggled to maintain the mammoth standards set over the last three of four years in the competition, would be a threat.
And Bayern and Juventus are not the sides they were but would still represent clubs to avoid.
Liverpool will be keen for any of the other three possibilities.
JACK: I'm torn between the reckless abandon of believing Liverpool could beat any of the top sides over two legs and wanting to save those tests for later in the tournament.
But given how hard we made it for ourselves over the course of the group stage, I'll opt for the latter.
Ideally, we'd avoid Madrid, Bayern and Juventus, as they're all top sides. I'd quite like to draw Basel, to set up a redemptive return to St. Jakob-Park two years on.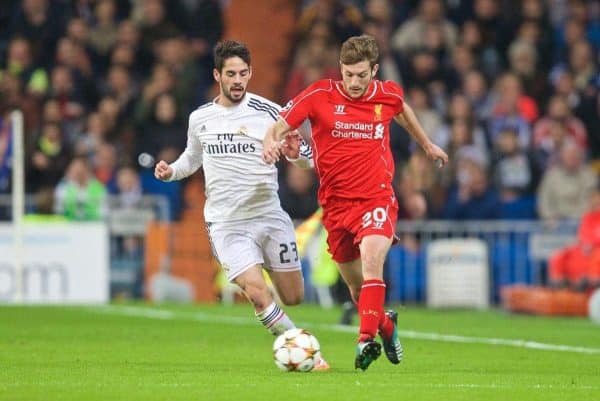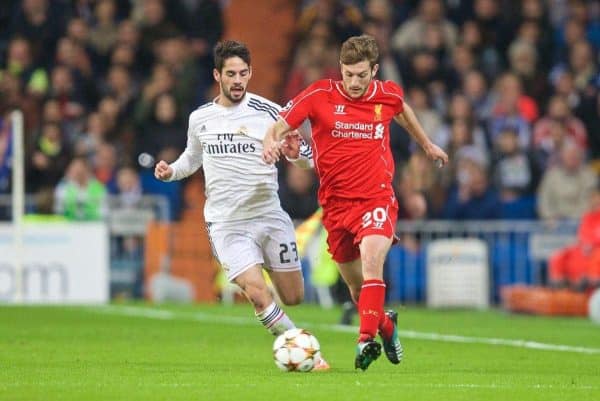 KARL: As long as we avoid Juve or Bayern, I'm fine with it. Real Madrid are great, yes, reigning champions, yes, but also struggling this term for consistency…and awful in defence against teams who attack them.
That's the big difference between them and a team such as Juve in 2017/18, so far at least.
Clearly it'd be preferable to play a Basel over a Madrid at this stage and push on to the last eight—prestige, coefficient and finances all come into play here.
But it would also be nice to get a chance to rectify the awful mistakes of last time the Reds took on the whites.