Liverpool left-back Alberto Moreno has admitted he is reluctant to rush his return from an ankle injury that has kept him out since December.
Moreno was forced off the field midway through the Reds' 7-0 victory over Spartak Moscow in the Champions League, ending a long, impressive run in the side.
The Spaniard had fought his way back from the brink to reclaim his place as Jurgen Klopp's first-choice left-back, with injury a bitter blow.
Now, he faces a battle for a starting spot again, with Andrew Robertson produced a series of strong displays in his stead.
But this could be a way into the distance yet, with Moreno providing an update on his recovery on Wednesday, eager to ensure he is back to full fitness first.
"I honestly don't know," he told LiverpoolFC.com when asked about a potential return date.
"It'll be the manager who decides exactly when I come back but what I do want to make sure of is that I'm fully 100 percent when I do make my comeback.
"You don't want to not live up to what you can do when you're fully fit.
"So it's a case of getting that match fitness at 100 percent so as not to let people down."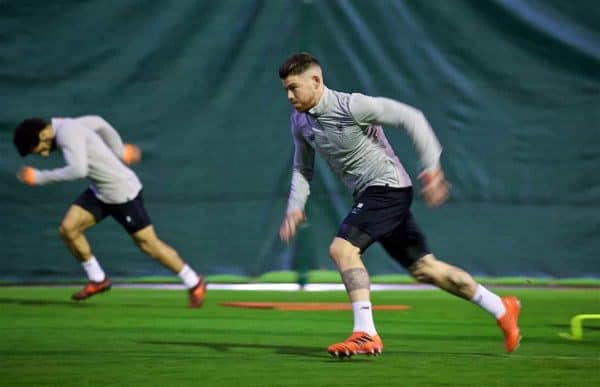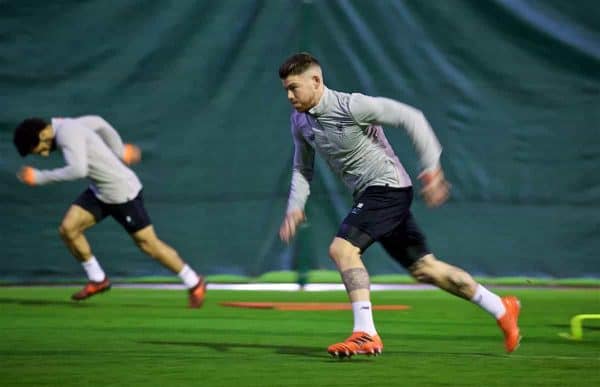 Moreno has returned to training alongside his team-mates at Melwood, but Klopp himself has explained how he "feels [the pain] still a little bit."
The 25-year-old highlighted the issue with returning from a serious ankle injury, suggesting he is required to overcome a mental barrier as well as a physical one.
"The good news is that it's getting better each day," he continued.
"The thing about your ankle is that it's a part of your body you're always putting your full weight on, that makes it a little bit more complicated.
"I can still feel it's not quite right but it's getting better every day and the good thing is that I'm training with the rest of the group.
"We're just waiting for this little discomfort to go away and then I'll be raring to go."
Moreno's return will provide Klopp with another strong option at left-back, and the prospect of the No. 18 competing for a starting role with Robertson is encouraging.
It remains to be seen whether he will come back into the side at his team-mate's expense, but either way it seems it is unlikely to happen against West Brom on Saturday night.