Barcelona's interest in Philippe Coutinho is mounting this January, with the Spanish giants said to be preparing a bid worth €150 million.
Coutinho missed Monday's 2-1 win away to Burnley with a thigh injury, but it has since transpired that the Brazilian is again pushing for a move away from Merseyside.
This proved unsuccessful in the summer, with Liverpool ignoring his request for a transfer and rejecting three big-money bids from Barcelona.
But the wider suggestion is that the Reds would be more willing to part ways with their No. 10 at this stage, though their preference would be to agree a deal for next summer.
The 25-year-old has been in excellent form so far this season, scoring 12 and assisting nine in 20 appearances, but Jurgen Klopp has also witnessed top performances without him.
It remains to be seen whether they would accept a new offer from Barcelona, but according to Sky Sports' Spanish football expert Guillem Balague, there is one in the offing.
Taking to Twitter on Tuesday night, Balague claimed that the Catalan outfit "will soon make an offer of €110 million [plus] €40 million."
Furthermore, Barcelona chairman Josep Maria Bartomeu is said to "feel in debt to [Coutinho] for how hard he's trying" to force through the switch, and "their top players want him."
Balague states that "Liverpool have changed their tone but have not put [a] price [on] him," adding: "They will act when [the] offer arrives. Which it will."
On Wednesday morning, he elaborated further, claiming that "ideally they would want a replacement," with AS Monaco youngster Thomas Lemar likely their leading candidate.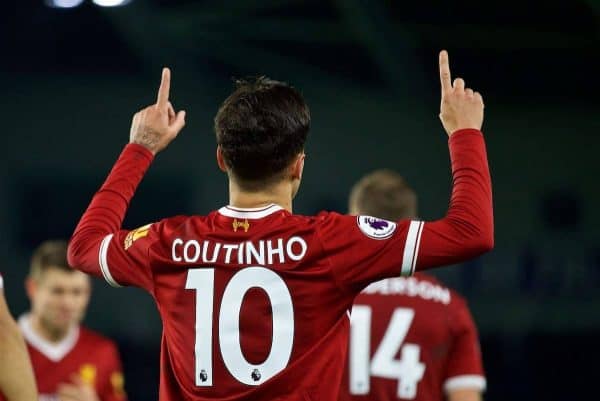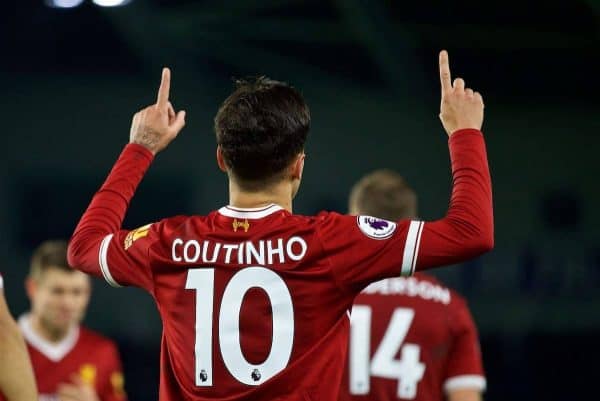 While this is far from the premier source for transfer information, it has been widely reported that Liverpool would require an offer of around €150 million (£130 million) to consider selling.
Coutinho is now not expected to take part in Friday's FA Cup third-round clash with Everton, though he was pictured reporting to Melwood on Tuesday.
These swift developments come after a bizarre Nike advertisement inferring a deal was already in place, though this has proved to be in error.
It would be a disappointing juncture if Liverpool did allow Coutinho to leave midway through the season after having fought so doggedly to keep him just five months ago.
With Klopp's side fighting for a top-four finish in the Premier League, and facing a Champions League last-16 meeting with Porto later this year, Coutinho is a much-needed talent.
And given he is already cup-tied in Europe and Barcelona are nine points clear at the top of La Liga, it is questionable whether they need him before July anyway.