We round up the latest Liverpool FC transfer news and rumours, as Jurgen Klopp's side head into a crucial second half of the January window.
Reds supporters are still bouncing off the walls after Sunday's incredible 4-3 win over Man City, taking their unbeaten run to 18 games in the process.
The Anfield thriller was a welcome distraction from the transfer window, for a few hours at least, but we are in for a busy next couple of weeks.
Philippe Coutinho's exit means plenty of funds are available, should Klopp feel the need to buy new players this month, and certain individuals may also be leaving the club.
Here's the latest from the rumour mill.
Did Malcom's Manager Reveal Liverpool Interest?
https://www.youtube.com/watch?v=u6wEf3Amx48
Bordeaux's highly rated Brazilian forward Malcom has been hotly tipped to join Arsenal this month, as the Gunners look to fill an Alexis Sanchez-shaped void.
However his manager, Jocelyn Gourvennec, has tossed Liverpool's name into the ring, despite no real interest in the player reported.
"I can't deny that he's being followed by a lot of people," Gourvennec said.
"He's asking himself what's the best thing for him, for his future. That's logical. If he's asking questions and he still manages to make assists or score goals, it'll be fine.
"If Liverpool want you to work for them tomorrow, you'd go."
It is a fairly tenuous rumour, but could the club be tempted to act on Gourvennec's words and attempt to sign Malcom?
He would certainly be an exciting purchase, with many desperate to see Coutinho replaced, but it feels very unlikely.
Can to Extend His Reds Stay?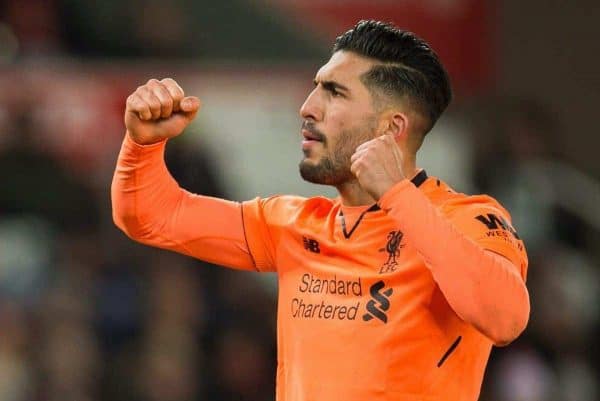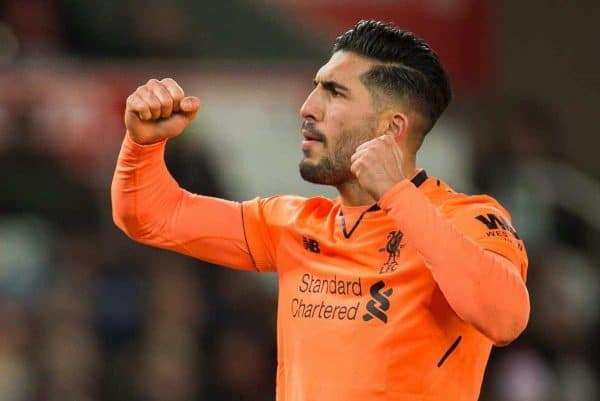 Emre Can's Liverpool future has looked cloudy for a while, with his contract ticking down and Juventus showing genuine interest in him.
Although many have been resigned to losing the marauding midfielder this summer, the Guardian's Andy Hunter, among others, has suggested a new deal at Anfield could still happen.
Can himself insists a decision about his next move has not been made yet.
"My agent is looking after everything but I am here until the summer," the midfielder revealed.
"I haven't signed anything with anyone. I am talking with everyone. Of course I am talking with Liverpool. Why not? I still have a contract here. It is an amazing club.
"What can I say? My agent does the rest. I just concentrate on the scene, on my performance and the football. I will give everything for this team."
Can was outstanding in Sunday's win over City, again showing how criminal it would be to lose him on a free transfer this summer.
Mignolet Hints at Anfield Exit – Napoli Move Likely?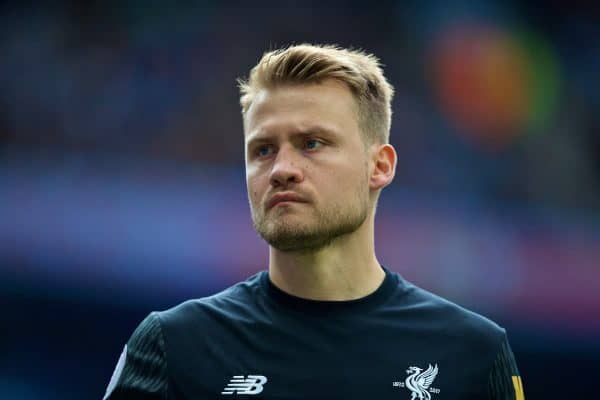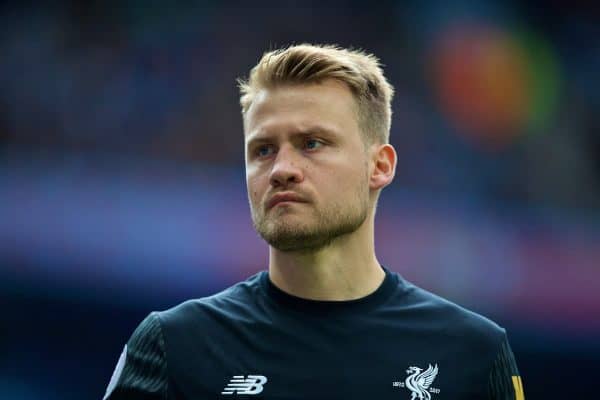 Simon Mignolet and Loris Karius have been sharing goalkeeping duties for Liverpool this season, but it now looks as though Klopp has chosen the latter as his first-choice 'keeper for the rest of the season.
Mignolet appears to be stung by this decision, and although he denies any kind of feud with Klopp, he admits he is now considering his future.
"After everything that has happened this season, I know where I stand, and the situation has become clearer," Mignolet said.
"I always try to stay calm, and I have already grown stronger from such situations.
"But of course I also have to think about my own future, the only thing I can do is focus on the training and do my best."
On Tuesday, Belgian newspaper Het Nieuwsblad linked Mignolet with a €20 million switch to Serie A leaders Napoli.
Ironically, should a move to Naples materialise, it means he would once again replace the man he usurped on Merseyside in 2013: Pepe Reina.
Allison & Oblak on Liverpool's Radar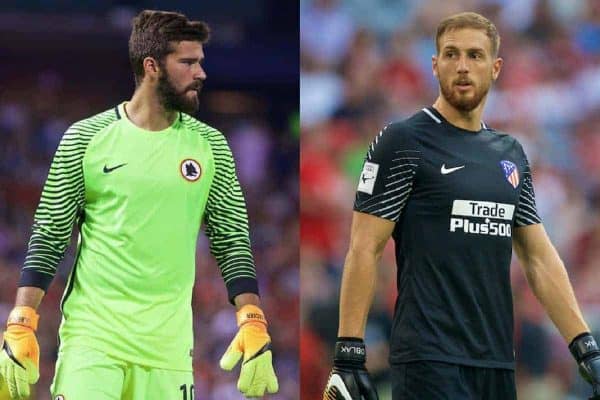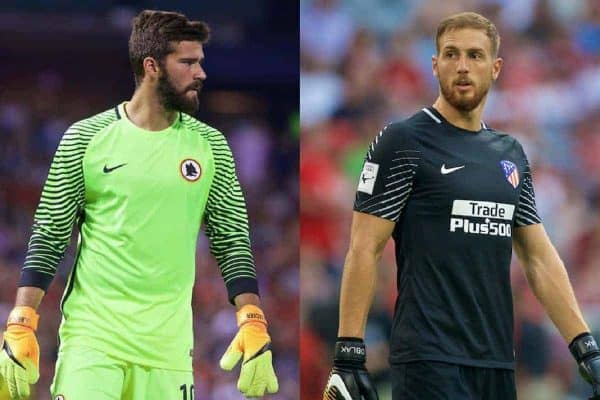 It is very clear that Klopp needs to bring in a superior goalkeeper to Mignolet and Karius next season—this month would be even better—and he appears to be actively searching for one.
According to Paul Joyce of the Times, Allison and Jan Oblak, of Roma and Atletico Madrid respectively, are two legitimate targets moving forward.
The report does state that "negotiations on a fee could prove difficult" with Allison, who is Brazil's No. 1 ahead of City's Ederson, but Liverpool's interest is genuine.
Oblak, described by Joyce as "another potential candidate," is one of the world's best 'keepers, and would be an outstanding acquisition.
A top-class man between the sticks would improve this Liverpool side immeasurably.
Grujic to Head to the Championship on Loan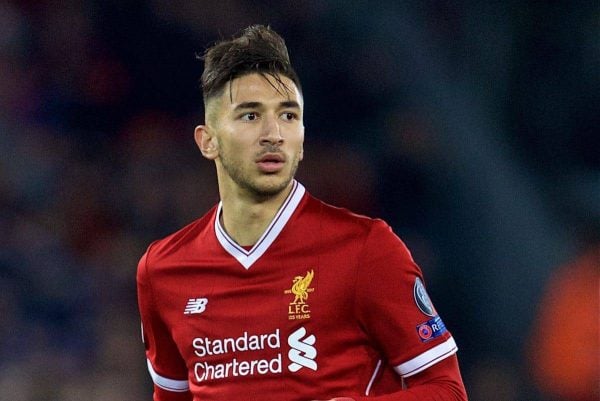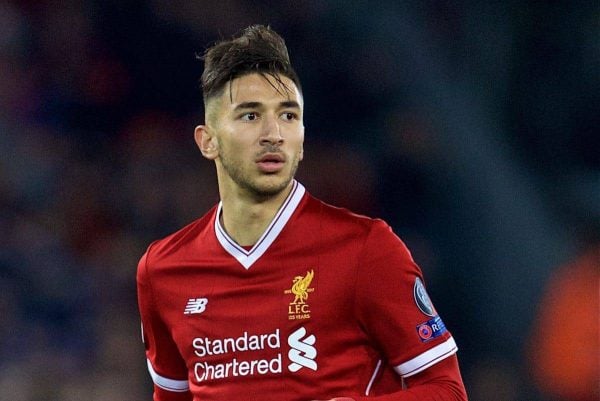 It is very difficult to see Marko Grujic getting any first-team action this season, unless the Reds pick up a desperately unlucky number of injuries.
The 21-year-old has struggled since arriving from Red Star Belgrade in 2016, and a loan move to the Championship in January is on the cards, according to the Liverpool Echo.
There has been interest from Premier League pair Huddersfield Town and West Ham, as well as Turkish giants Galatasaray, but Pearce states that "Liverpool have been seeking guarantees that Grujic would start matches rather than simply be a squad player."
A number of Championship clubs are keen on acquiring the services of the towering midfielder, and Liverpool are now considering the offers on the table.
It will be good for Grujic to get some regular football under his belt, perhaps returning a more rounded player in the summer.