Liverpool returned to form with a comfortable 3-0 win away to Huddersfield Town on Tuesday night, putting back-to-back defeats well behind them.
The Reds took to Yorkshire having suffered miserable losses to Swansea City in the Premier League and West Brom in the FA Cup over the eight days previous.
On the penultimate day of the January transfer window, the buildup to their clash at the John Smith's Stadium had been clouded by calls for further reinforcement to Jurgen Klopp's squad.
But by full-time, by virtue of goals from Emre Can, Roberto Firmino and Mohamed Salah, these were subdued to an extent.
Three points over the Terriers ensured Liverpool kept their lead over Tottenham and extended the gap between them and Arsenal, who suffered a 3-1 defeat at Swansea on the same night.
So what can we take from this result? Is it the revival required after two setbacks?
This is Anfield's Joanna Durkan (@Joanna_1602), Henry Jackson (@HenryJackson87) and Jack Lusby (@jacklusby_) discussed the Reds' 3-0 victory in Huddersfield and its impact moving forward.
The good…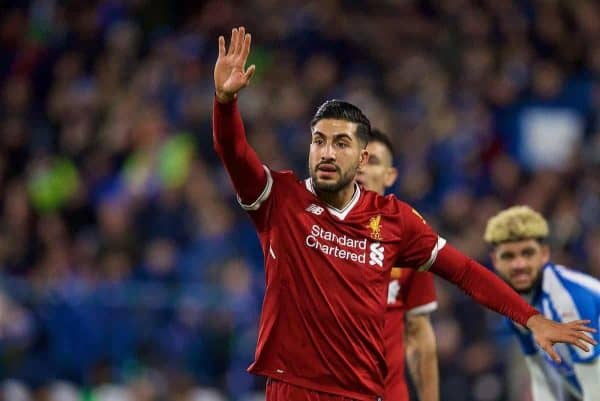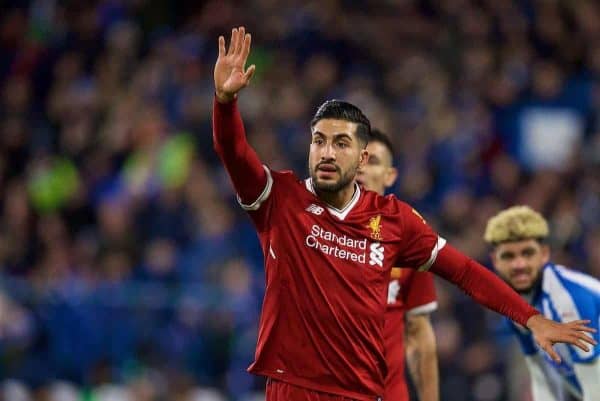 JOANNA: You can't look past the reaction from the side, it was chalk and cheese from the wretched performance on Saturday.
The intent was clear from the off and I thought Henderson and Milner were crucial in the victory, their freshness enabled us to press Huddersfield and control the middle of the park with little opposition.
Can also deserves a mention as he appeared to have covered every blade of grass on the night and his goal was thoroughly deserved.
HENRY: Getting back to winning ways after such a poor week was so important, with the negativity among supporters almost becoming (needlessly) unbearable.
It was a potentially tricky game in front of a vociferous home crowd, but Liverpool were composed throughout and the win rarely looked in doubt, despite a slightly frustrating start.
Defensively, the Reds were sound—Lovren gets a lot of stick, but he was very good—and Henderson enjoyed a strong first start of 2018. Can was excellent, taking his goal well and bossing things, and Milner was his usual understated self.
Then there's Firmino, who is imperious at the moment. His goal was superb—his 12th in 14 starts—and his all-round game brings so much to this side.
It wasn't a classic performance, but a very professional three points nonetheless. Liverpool are accused of not doing that enough.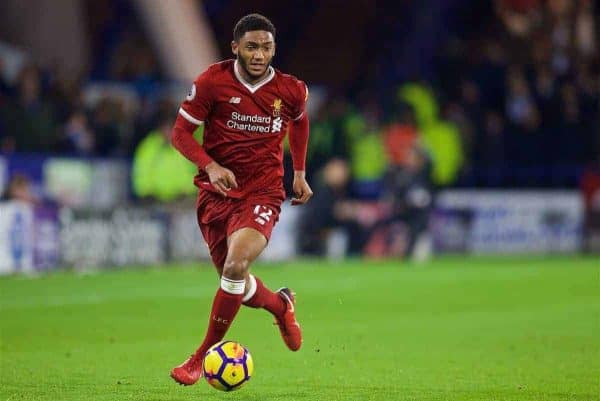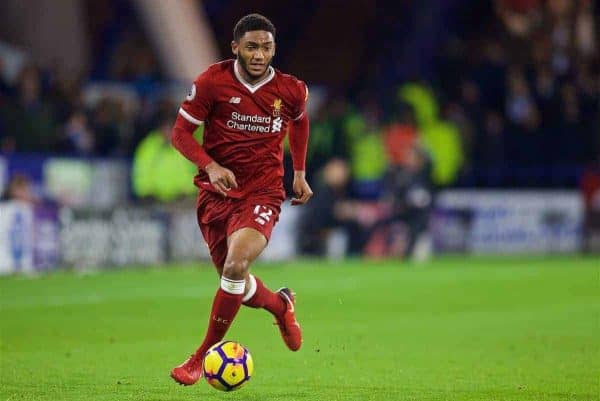 JACK: A comfortable, routine win against a stubborn opponent: this was exactly what we needed to produce after back-to-back, morale-sapping losses.
As Henry points out, it certainly wasn't Liverpool's best by a long stretch, but there were a host of positives to point to beyond the three points.
I thought Karius' front-footed approach at the back was very useful, and showed him settling in more as No. 1, while the defensive structure with Gomez sitting back provided more protection.
And I agree with both Joanna and Henry in the need to praise Klopp's midfield.
Henderson showed more vitality than in the majority of his outings this season, Milner's support was key and Can was everywhere, liberated in a progressive role.
Obviously Firmino deserves the plaudits more than most. His 19th goal of the season was sublime.
The bad…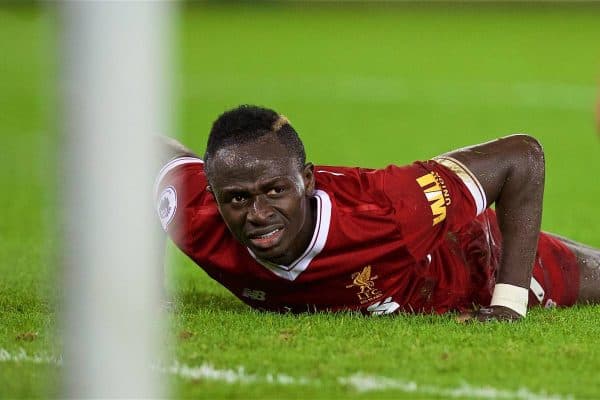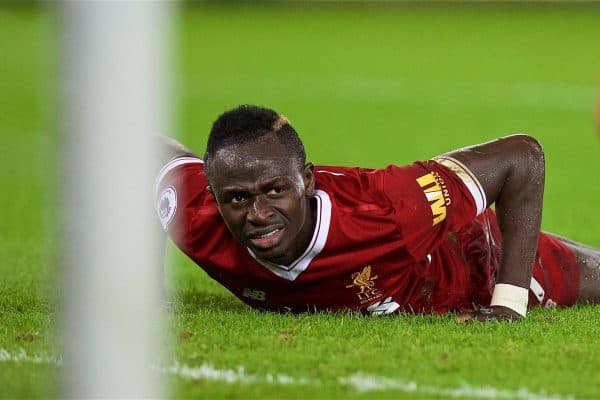 JOANNA: The struggles of Mane continue to be a talking point despite being key in setting up Firmino's goal and having a few chances of his own.
His first touch continues to let him down and the exuberance and daring nature of his game was once again absent.
I desperately want his confidence on the ball to return as we're a much more dynamic side when Mane fearlessly runs at the opposition.
HENRY: Two players stand out for me as the only negatives on the night: Matip and Mane.
Quite what has happened to Matip I'm not sure, but he looks so unimpressive at present. He is too tame, both in the tackle and aerially, and he shrinks as soon as an opponent fancies a bit of a scrap.
There are now serious question marks over whether it should be Lovren who partners Van Dijk instead, which given the Croatian's limitations says all you need to know about Matip.
Mane, meanwhile, is way off the pace by his high standards, and has been for a while.
That doesn't mean he won't still produce moments of magic, as he has in recent weeks, but his first touch is making Romelu Lukaku's look like Lionel Messi's!
Mane looks as though he's playing within himself slightly, and you wonder if his hamstring injury earlier in the season is still hampering him a little. It just didn't happen for him at Huddersfield, even though he played a key role in Firmino's goal.
He will come good, and Liverpool need him back to his very best as soon as possible.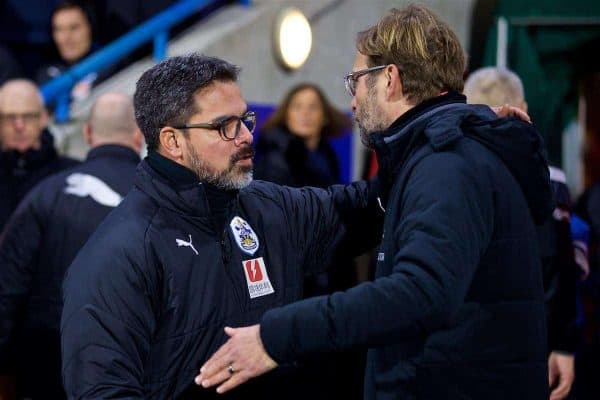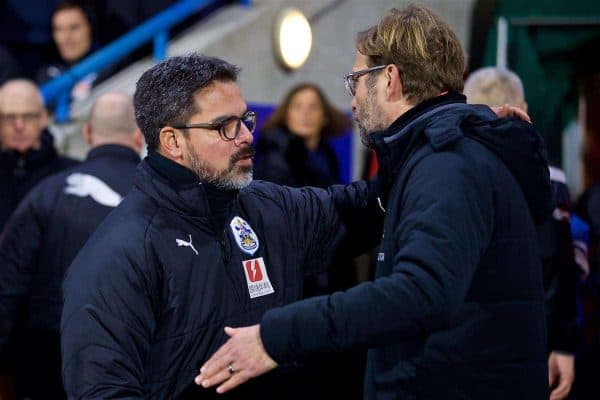 JACK: As mentioned, Mane's current malaise is worrying: he's still giving glimpses of his world-class talent, but he's far from his best.
His touch is woeful, his interplay is lacking and his end product is far from the clinical highs we witnessed last season, and I'm now concerned last season was more of an anomaly.
Elsewhere, while the defence largely held firm it was notable that on the few occasions Huddersfield pressed they still didn't look wholly comfortable.
But overall there is little else to fault in that performance. It was the perfect tonic.
And do Liverpool have the squad depth needed to achieve their goals this season?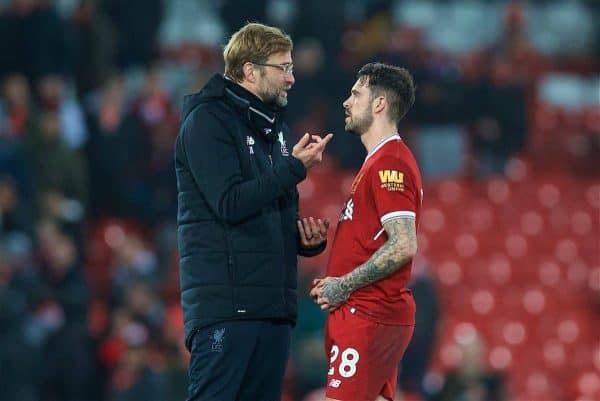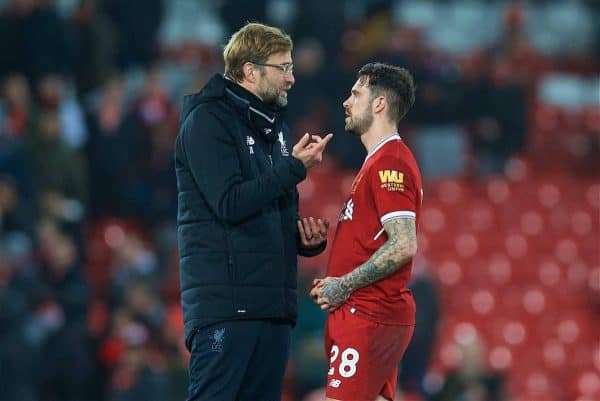 JOANNA: We are one Firmino injury away from either Ings or Solanke leading the line, and after last night's performance from the Brazilian we can ill afford to see Plan B in action.
It ensures the squad currently at our disposal is capable of securing one or the other: a top-four position or a run in the Champions League.
More was needed to be done in the transfer window and I fear the progress we have made has been put in jeopardy after selling our best player without a replacement in mind.
HENRY: This lack of transfer business in January is deeply frustrating, but it also shouldn't cause quite such a hysterical meltdown.
Klopp has to be trusted in his approach—he's forged a pretty decent career out of conducting business in this manner—and there is still lots of quality in the squad.
The biggest concern is an injury to Salah or Firmino—if that does happen, they will be incredibly hard to replace—but there are more options than some are giving credit for.
The Reds look horribly weak up front, however, which is a major concern, and you cannot see them doing anything in the Champions League with Ings and Solanke being used regularly should Firmino and Salah be absent.
I firmly believe Liverpool will secure a top-four finish and reach at least the quarter-finals of the Champions League—we will see if Klopp has been vindicated in his decision by the time May rolls around.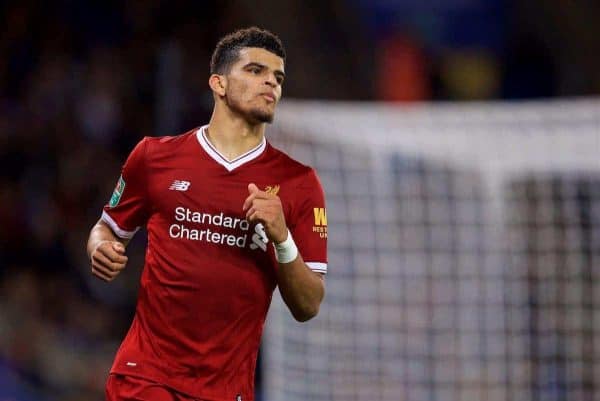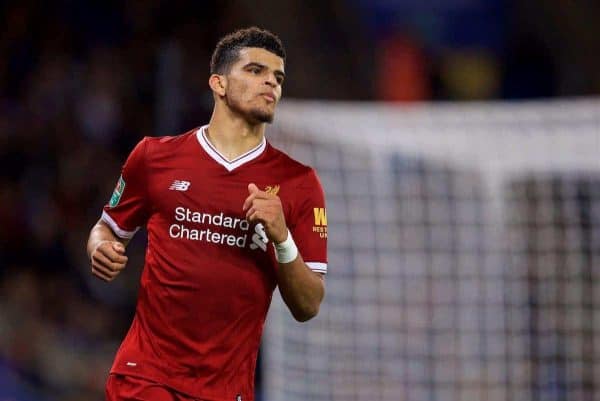 JACK: No chance. Tuesday night hammered home the importance of Firmino to this side, and while the Brazilian has an impeccable fitness record, the fact remains he has little cover.
With the clock ticking at the John Smith's, and with his side already 3-0 up, it was telling that Klopp turned to Wijnaldum and Oxlade-Chamberlain rather than Ings and Solanke.
Granted, Solanke was brought on for a one-minute cameo soon after, but for me this underlined how little Liverpool can rely on their two backup strikers following Sturridge's loan.
We're pretty well-stacked elsewhere, and it can be argued that if Can and Oxlade-Chamberlain are on form in their advanced roles Coutinho's absence can be negated, but up front I think Klopp is lacking.