Talk of Philippe Coutinho's future has again reared its ugly head, but a January transfer benefits neither Liverpool or Barcelona.
We are just a few days into 2018, and the Coutinho rumours have already reached unbearable levels of boredom.
Various reports claim Barcelona are preparing a bid of €150 million for the Brazilian, and there are also suggestions the 25-year-old believes he has played his last game for Liverpool.
Only a fool would think Coutinho will see out the remainder of his career at Anfield, and a summer move to Camp Nou would be completely understandable.
Any talk of him joining the Catalan giants this month makes no sense, though, with Barcelona, Liverpool and potentially even the player himself not profiting.
Why Sell Coutinho Now?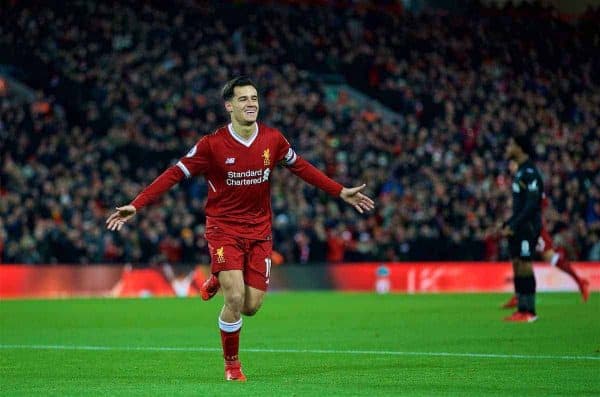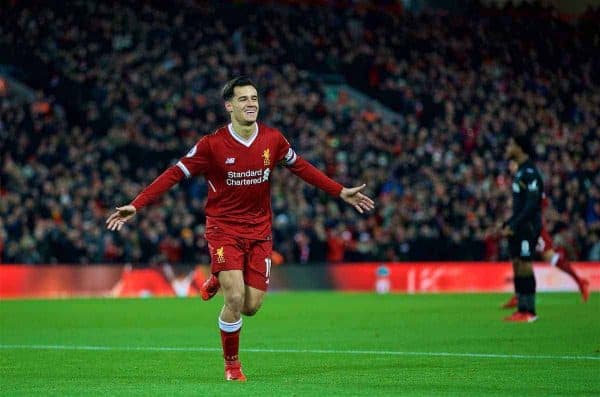 Coutinho has been sensational for Liverpool this season, taking his game to another level and not sulking, having failed to seal a move last summer.
He has tallied 12 goals and nine assists in just 20 appearances—a fair share of those strikes have been spectacular—and he has shone in both a deeper midfield role and on the left-hand side.
Selling him now would impact negatively on Liverpool for so many reasons.
Should Coutinho remain on this current trajectory, which has taken to him a world-class level, his price tag may only rise further.
That will apply even more if he shines at this summer's World Cup in Russia.
Further agitation for a move could threaten his place in the Liverpool side under Jurgen Klopp, who has proved in the past he is prepared to drop key players for the sake of squad harmony.
Does he really want to risk not featuring for the rest of the season in a World Cup year, when his place in Brazil's starting lineup depends on it?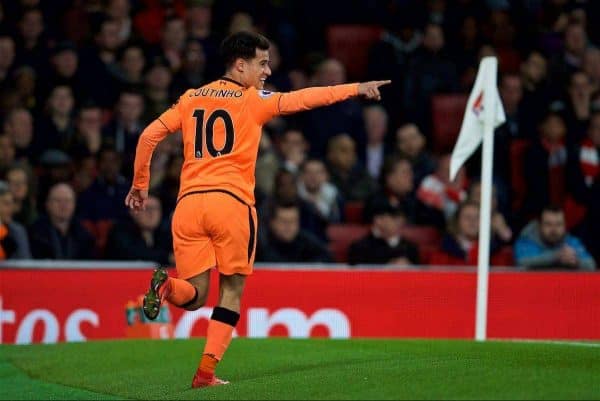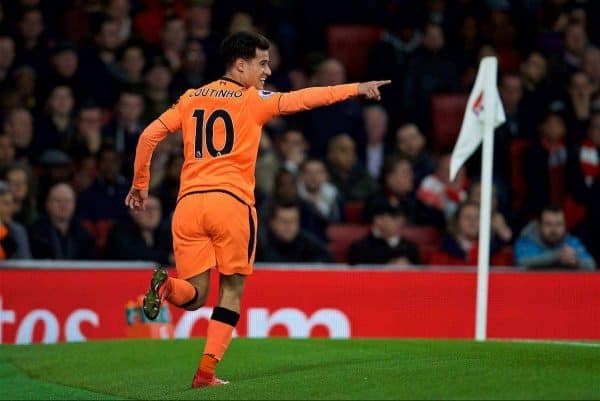 Of course, Liverpool do not want to be isolating one of their star men, with a hugely important four months of football on the horizon.
The top-four battle is going to go right to the wire, and there is a chance of mounting a special run in the Champions League should key players stay fit.
Allowing Coutinho to leave would, therefore, be negligent in the extreme, and seriously hinder Liverpool's chances of a blistering second half to 2017/18.
As for Barcelona, bringing in their first-choice signing before the summer is not going to be a game-changing moment for them.
Ernesto Valverde's side are already nine points clear at the top of the La Liga, and much like the Premier League, the title race is effectively over.
On top of that, Coutinho would not be able to represent the Blaugrana in the Champions League, having already featured for Liverpool this season.
Granted, he wouldn't be complaining, but would he start regularly ahead of the World Cup and remain in this current form as he adjusts to life at a new club?
Agree a Summer Deal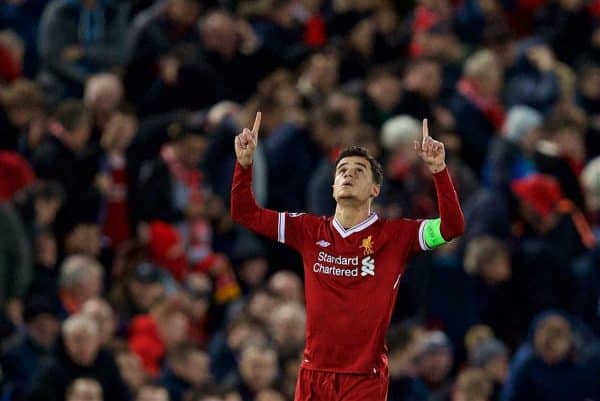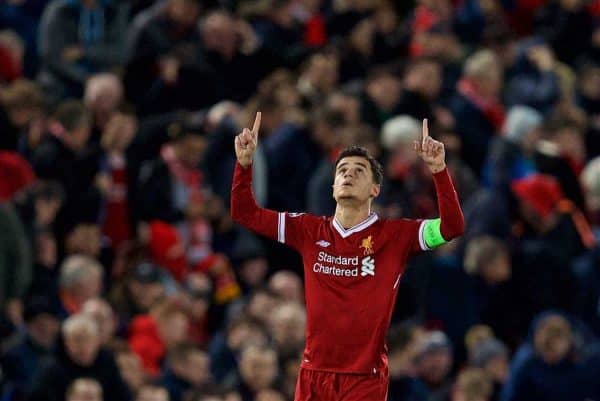 The most logical next step for both clubs and Coutinho is to strike a deal this month which will see him move to Catalonia in the summer.
Liverpool did it with RB Leipzig last year, agreeing a transfer for Naby Keita ahead of next season, and in the past the exits of Kevin Keegan and Ian Rush, to Hamburg and Juventus respectively, were conducted in a similar manner.
This will allow the whole circus surrounding the move to die down for the rest of the season, and a happy Coutinho can concentrate on his football, safe in the knowledge that his dream move is secured.
Supporters shouldn't take issue with him for wanting to join such a prestigious club—one that South Americans idolise—but his recent conduct will tarnish his legacy on Merseyside.
Best thing @LFC is agree the BIG fee for Coutinho to go in the summer like we've done with Keita, not now. What do the club gain by doing it now? Top 4 & CL progression seriously risked if they sell in Jan, & difficult to replace him now. If he goes on strike he damages himself.

— Jamie Carragher (@Carra23) January 3, 2018
Fernando Torres suffered in a similar manner following his controversial move to Chelsea—Liverpool supporters don't forget.
There will be hell to pay if the club let Coutinho move on before January 31, regardless of the fee offered or the personnel that may come in and replace him.
Stay until the summer, guide the Reds to a top-four finish and Champions League glory, win the World Cup and move to Barca.
That would be job done for Coutinho, and it would clearly benefit all parties.