Jurgen Klopp has explained how he made the "final decision" to sell Philippe Coutinho this month, with Liverpool's owners backing his choice either way.
Coutinho is nearing the end of his first week as a Barcelona player, after completing his £142 million switch on Monday.
The Reds, however, are no closer to finding a replacement, with conflicting reports over discussions with RB Leipzig for Naby Keita to make an early switch to Anfield.
This has led to criticism of the club's approach, selling their star player without a clear contingency plan, but for Klopp, it was an unavoidable eventuality.
And the German has deflected the blame from the Reds' owners, Fenway Sports Group, insisting it was his decision to sanction Coutinho's exit.
"If the club said after the first call 'good idea, we wanted to call you actually because we don't want to have him' then it would be different," he told reporters on Friday.
"But we tried everything. If anybody would say afterwards it's because he didn't fight enough, they will never know 100 percent all the information.
"You cannot use him if he's not 100 percent. Philippe Coutinho is a world class player but if he's not 100 percent, he's not that international class or Premier League class.
"You lose the grip. If you get an injury, if something happens in a game—you miss a ball, stuff like that—you think: 'I would love to miss it in Barcelona instead of Liverpool.'
"You know players are different. I've had this very often. When they've lost one opportunity, you will never get the same player again.
"By the way, final decision, if I would have said 'no way', the club would have said 'OK, let's try'. But it was clear there was no chance."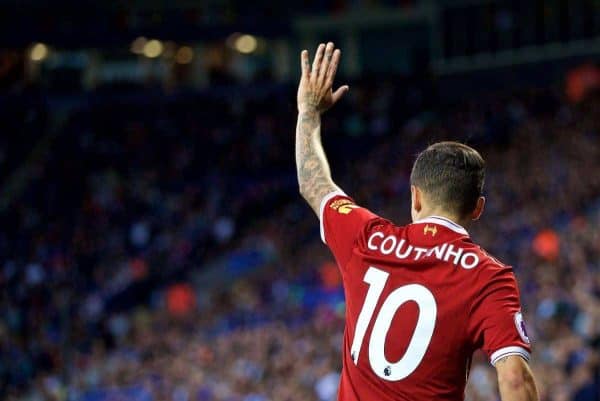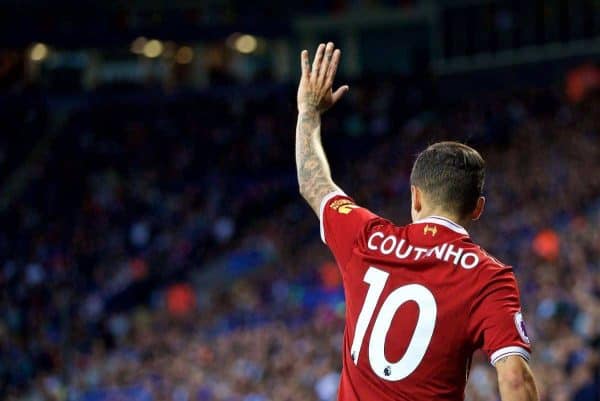 Liverpool have been touted with moves for Monaco's Thomas Lemar and Leicester City's Riyad Mahrez in the wake of Coutinho's departure, while speculation over a mystery target as mounted.
The likes of Antoine Griezmann, Christian Pulisic, Julian Brandt, Alexis Sanchez, Isco and Mesut Ozil have all been linked as ambitious candidates.
But while Klopp stressed all of the funds from Coutinho's British record deal would be made available to him, he would not rush into signing a replacement.
"You know I'm not a manager who counts all the money and goes to the owners and says we need this. The owners are completely on my side," he continued.
"We have no money issues at this club. We will get all the money.
"Always since I'm in here we can have all the monies from transfers and more if needed. Nobody told me 'no way'.
"So far we got all the players we wanted. Now one has left and it's not too cool but it's not a real problem."