Liverpool are eager to take revenge for September's 5-0 loss to Man City when the two sides meet again at Anfield on Sunday, Jurgen Klopp insists.
The Reds suffered a miserable defeat away to Pep Guardiola's side in their fourth Premier League game of the season.
After the euphoria of a scintillating 4-0 win at home to Arsenal at the end of August, a goal from Sergio Aguero and doubles from Gabriel Jesus and Leroy Sane left Liverpool deflated.
Key to their downfall that day was a red card for Sadio Mane, for a high challenge that left goalkeeper Ederson needing stitches.
But the setback was felt all round, and speaking to Phil Thompson for Sky Sports ahead of this weekend's clash, Klopp stressed that his players are desperate to make it right.
"When I think about the game on Sunday, I cannot forget the first we played against them [this season]," he conceded.
"It changed the season for City in a positive way and gave us a little knock for a few days and weeks.
"That was unlucky, it was an open game. Nobody cares about that anymore but it's the truth.
"We got a red card, which was the worst place in world football to be one down—wow! No chance that day.
"We have to pay back, in a football way. We have such a strong group here, they really love working together, if you would have seen the sessions this week they are on fire.
"I love that, but that doesn't mean we will win against Man City, but that does mean we can be really difficult for City."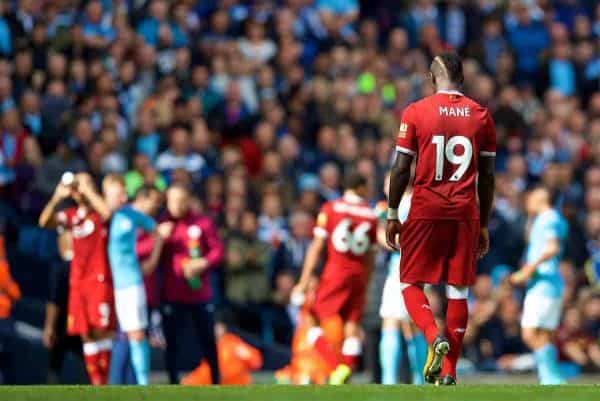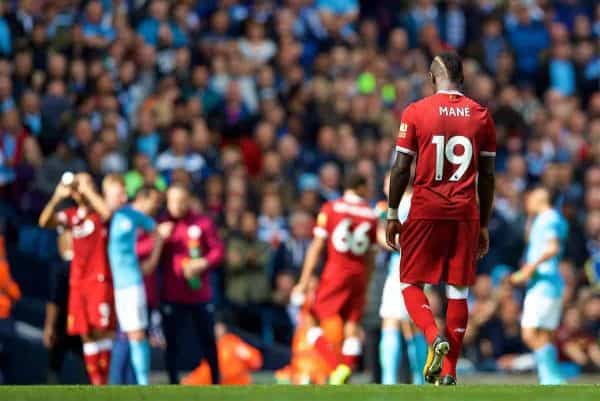 For Mane in particular, losing at the Etihad was a demoralising experience, and the winger has arguably struggled for consistent form ever since.
But speaking to LiverpoolFC.com as he gears up to take to the field against City for the eighth time in his career, Mane backed the Reds' new-found "confidence" to prevail.
"I think everyone is excited for this kind of game because it's the kind of game everyone loves to play for," he said.
"It will not be easy because Manchester City are one of the best teams in the league, but we also have great qualities and a great team.
We can beat anyone, not just in the league, but Europe too. It will be a tough game, but I'm very much looking forward to it.
"I know we can score against any defence in the world, so we will see on Sunday if we can do that against City.
"The confidence is here, everyone is enjoying playing and now we are just waiting for Sunday to show we have the confidence and we can win the game."
It will certainly be a difficult challenge, but it is difficult to shake the feeling that Liverpool are best placed to inflict City's first league loss of the season.