Liverpool midfielder Emre Can is in the final six months of his contract and Juventus have publicly declared their intention to sign him on a free transfer.
The German international has been impressive of late, back in a deeper No. 6 role after spending much of the season somewhat further forward.
While Can's overall performance levels can go up and down in inconsistent fashion at times, there's no doubt that at his finest he's one of the most domineering players available to Jurgen Klopp.
The boss would be loathe to lose his compatriot, especially on a free transfer, and earlier in the week Can himself confirmed he had not yet signed for anyone and was still discussing his future with Liverpool.
Now though, Juve have upped the stakes by publicly coming forward with their wish to lure Can to Serie A.
"Emre Can is a player whose contract is running down," CEO Beppe Marotta said.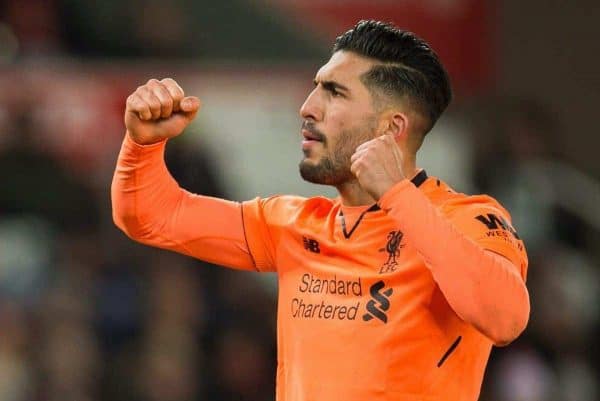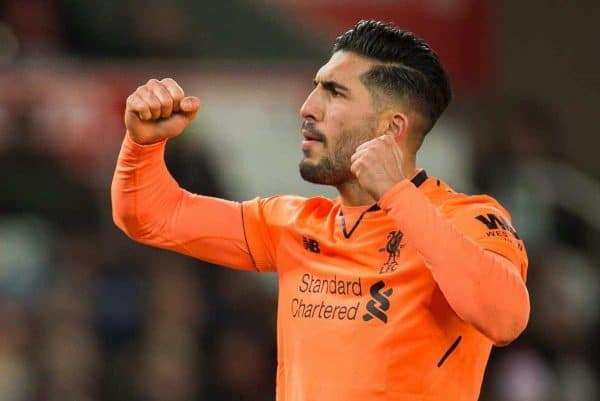 "So it allows us to approach him for negotiations and that is the course we have taken.
"I can't say if he could sign a new contract with Liverpool, but I can say we will try all we can to get the player.
"Obviously, we have to respect what the player wants."
Can, 24, has played 156 times for the Reds to date, scoring 12 goals.
With the Reds midfield already set for something of an overhaul for the start of next term compared to the end of 2016/17—Naby Keita in, Philippe Coutinho gone, Alex Oxlade-Chamberlain establishing himself—Can could prove a vital component.
He has already proven himself more adept than club captain Jordan Henderson at playing the protecting, deeper role in many fans' eyes and is clearly a favourite of the manager.
Now the Reds must in turn try all they can to ensure he remains at Anfield past the end of 17/18.