Philippe Coutinho will be missed greatly by Liverpool, but his exit pales into insignificance in comparison to other high-profile Anfield departures.
So, one of the most long-running transfers in years has finally reached its conclusion, and it is bad news for the Reds.
Coutinho has joined Barcelona for £142 million, becoming the Blaugrana's most expensive player ever in the process, bringing an end to five memorable years at Anfield.
To sell the 25-year-old in January is a very questionable decision by those involved at the club, and it weakens Liverpool ahead of a crucial second half of the season.
But although much of the negativity surrounding the news is wholly understandable, this is still not a fatal moment for the Reds.
Coutinho is a footballer of unbelievable quality who has arguably reached world-class status, but Liverpool will continue to thrive without him.
That is due to Klopp building a formidable squad, and ensuring the Reds have not become a one-man team.
More Than A One-Man Team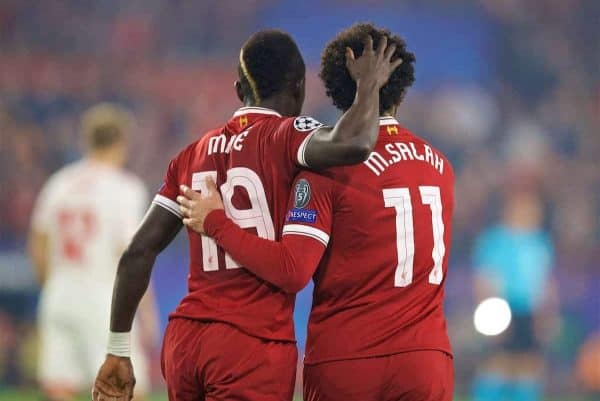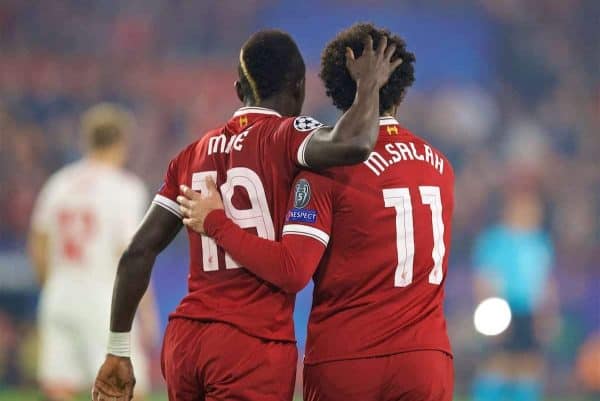 One of most refreshing things about Liverpool before Coutinho left was the debate surrounding who the Reds' best player was.
The same cannot be said of teams gone by, when one, or maybe two at the very most, have been tasked with dragging their team-mates through games.
To some, Coutinho was the star man, scoring wonderful individual goals, creating assists and playing with that freedom only Brazilians know how. Many disagreed, though.
Sadio Mane was exceptional during his first season at Anfield, and when he departed for last year's Africa Cup of Nations, Liverpool suffered immensely.
The Senegalese has not yet hit those heights in 2017/18, but on his day he is one of the Premier League's most unplayable individuals.
Then there's Mohamed Salah, who has been the signing of the season, scoring a remarkable 23 goals and going head-to-head with Kevin de Bruyne for Player of the Year as things stand.
His influence on this Liverpool side has been greater than anyone else over the last six months, and he can get even better as he matures further.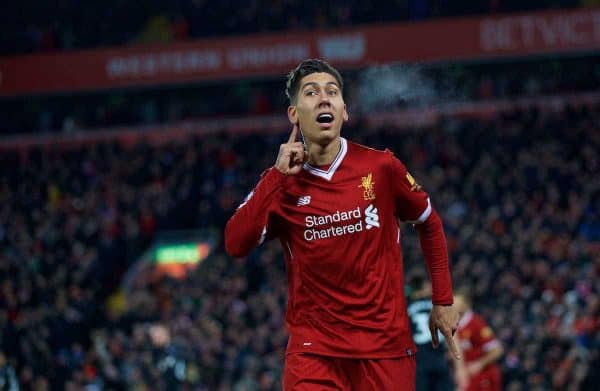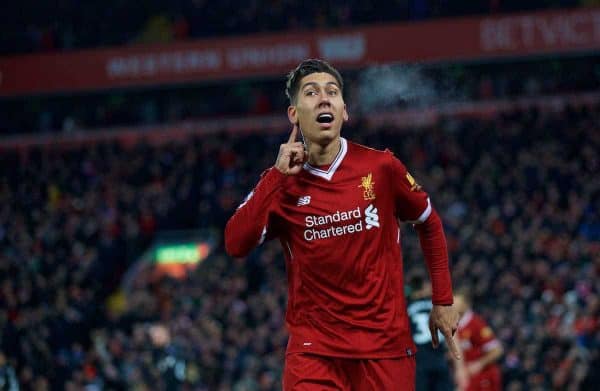 And how could we forget Roberto Firmino?
He is arguably the Reds' most integral performer, leading the line with a unique quality, combining deft touches and silky finishes with incessant work rate and off-ball intelligence.
It was a 'Fab Four' that Klopp built, and it both eased the burden on any one individual having to shine every week, and helped make any potential departure less of an issue.
The summer arrival of Naby Keita will see Liverpool sign another superstar, and Coutinho's farewell paves the way for potential purchases of Monaco's Thomas Lemar, Leicester City's Riyad Mahrez and others.
Coutinho's influence should never be played down, and he has been a wonderful addition since joining from Inter Milan in 2013, but he is expendable.
That hasn't always been the case.
Fatal Exits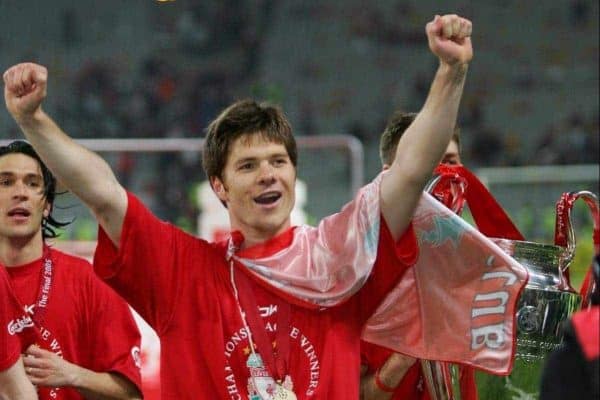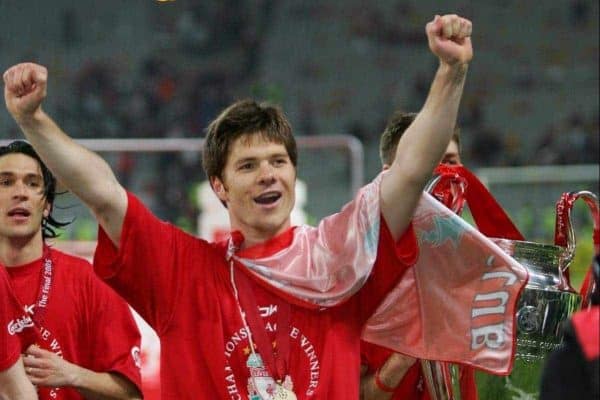 Over the past decade there have been four exceptional talents to have left Liverpool and proved hugely damaging—more so than Coutinho moving on.
Xabi Alonso's decision to join Real Madrid in 2009 saw the Reds lose a world-class midfielder at the peak of his powers, and a replacement has never been found.
Lucas Leiva, Jordan Henderson and Emre Can have all done their best—Charlie Adam isn't really worthy of a mention—but none are fit to lace the legendary Spaniard's boot.
Exactly the same applies to Javier Mascherano, who alongside Alonso made Liverpool the most imposing midfield in Europe in the late 2000s, and he has gone on to achieve staggering success at Barcelona.
To lose two such fantastic footballers in the space of 12 months was disastrous, and it came at a time when both Steven Gerrard and Fernando Torres were slowly fading.
There weren't a group of players of Salah, Mane and Firmino's quality still at Liverpool, filling the void left, and Rafa Benitez never recovered.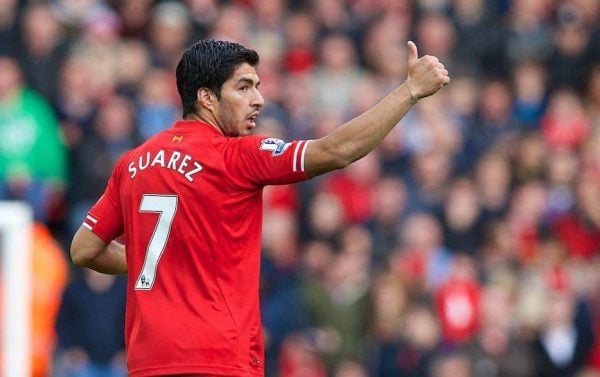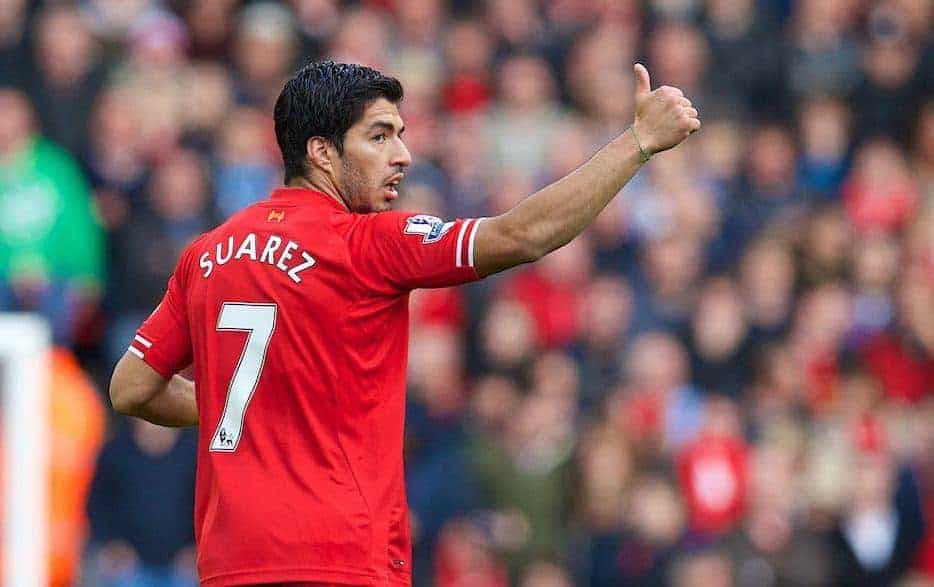 Luis Suarez is arguably the most gifted player to ever represent Liverpool, and his exit in the summer of 2014 was an almighty kick in the teeth.
Brendan Rodgers was looking to build on his side's heroic title challenge in 2013/14, but in one fell swoop their best player by a country mile was gone.
Gerrard's retirement was imminent, Daniel Sturridge's injury nightmare was about to begin and Raheem Sterling was still a maturing player.
Like Benitez before him, Rodgers didn't have sufficient cover, and he bought badly.
Sterling was the most recent high-profile departure, and while not on Alonso, Mascherano or Suarez's level at that point, his potential was vast.
We are now seeing what a fabulous footballer he is at Man City, with Pep Guardiola's tutelage helping him morph into one of the country's best players.
In terms of ability, Coutinho is superior to Sterling, without question, but when the former left, there was a complete dearth of quality left behind.
That is very different now.
Huge Loss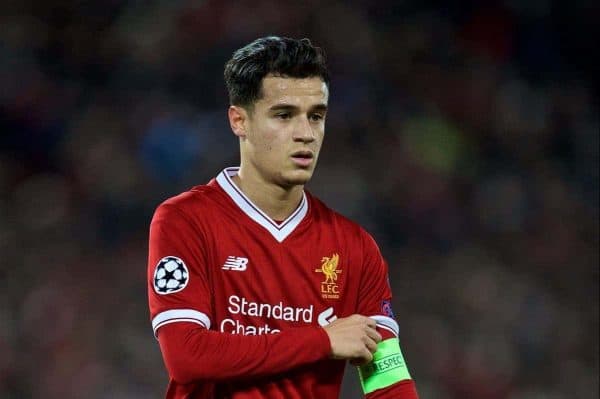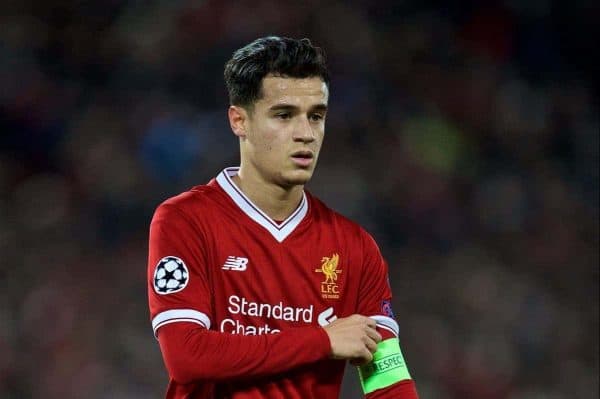 It is important that Coutinho isn't now under-appreciated, and it is undeniable that losing him undoubtedly weakens Liverpool.
It hinders their chances of a top-four finish, a long Champions League run and FA Cup glory, and risks the club looking like a stepping stone to their rivals.
Coutinho's game has gone up another level since the summer, with goals (12) and assists (eight) coming at a rapid rate, and letting him go in January is a large, avoidable error.
At 25, he could go on to even greater heights at Barcelona, especially with the greatest footballer in history dovetailing with him.
Despite all of this, Coutinho leaving is far from the end of the world, and Klopp will use the money wisely, bringing in new stars, and this side will be fine in the long run.
Liverpool moved on from losing such names as Kevin Keegan, Ian Rush, Michael Owen and Torres, and while they have rarely replaced key men this century, they are in a far better place to deal with Coutinho's goodbye.
Nobody is bigger than the Reds.