Three games in to the Virgil van Dijk experiment, and it's one win, two losses, five goals conceded and an FA Cup exit. Steven Scragg warned that a £75m central defender wouldn't come armed with a magic wand.
I was enjoying the false sense of security that Dejan Lovren and Ragnar Klavan were manufacturing up until a few weeks ago.
Virgil van Dijk will be a colossus in a Liverpool shirt. I have no serious doubts about that.
The real trick was never going to be about securing his services, or even wheeling and dealing our way to the eye-popping transfer fee it took for Southampton to loosen their grip on him.
The real trick was to come when we tried to construct a defensive unit around him.
As surprising as it was to us all, Lovren and Klavan spent much of December doing a half-decent impression of a cohesive central defensive partnership.
The arrival of Van Dijk and the return to fitness of Joel Matip was always going to mean the end of that cohesion. At least in the short-term.
Matip is becoming a clear issue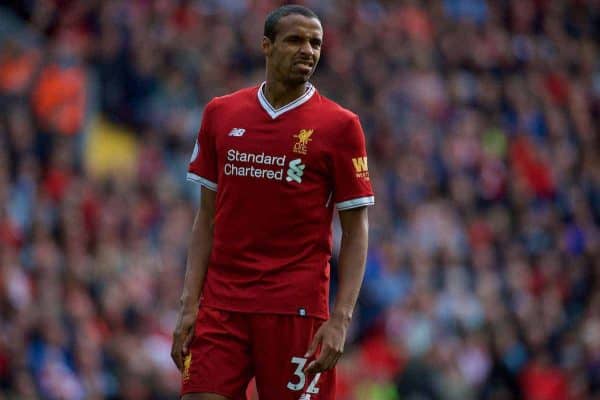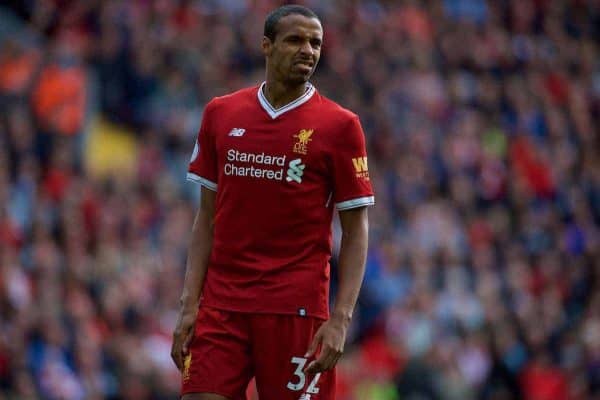 Matip, for a long time, was given allowances for errors due to the fact that he arrived at Anfield for free.
He came from the Bundesliga, Jurgen Klopp's fountain of footballing talent. A Bundesliga signing by Klopp was expected to come with a written guarantee.
For further information see Loris Karius.
Outside the ground, prior to the FA Cup encounter with West Brom, I had a conversation about Matip with John Pearman, the editor of Red All Over The Land.
John's feelings about Matip mirrored my own. He seems so comfortable on the ball at times, but is then capable of the most atrocious lapses in concentration and judgment.
It was a synopsis which could easily sum up the way Lovren is perceived.
While £20m wouldn't buy you much in the way of a central defender of substance anymore, Lovren will continue to be weighed down by his transfer fee until the day he departs Liverpool.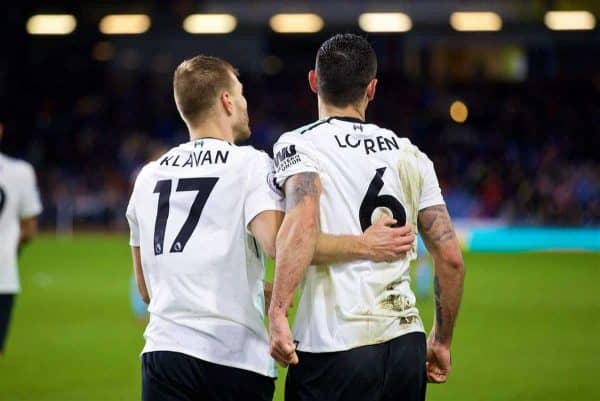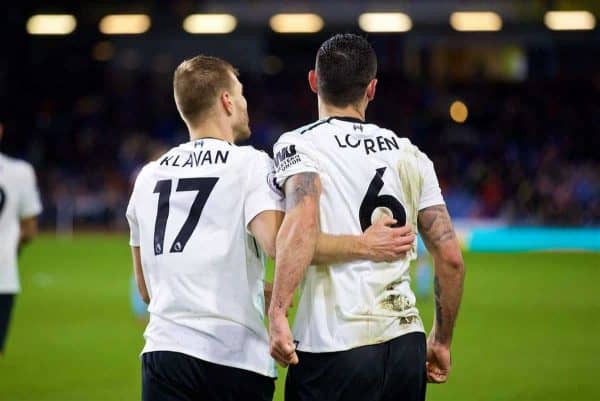 Given the way that Lovren and Klavan rumbled along inoffensively before the turn of the year, why then did Matip jump to the head of the queue when it came to giving Van Dijk a partner upon his protracted arrival at Anfield?
It might have been a false sense of security that Lovren and Klavan were supplying, but a false sense of security is better than no security at all.
Simon Mignolet, so unconvincing on Saturday, was a part of that unit with Lovren and Klavan.
We've essentially reached the beginning of the business end of the season, and opted to change that crucial three-point holy trinity of goalkeeper and his two central defenders.
Not the kindest way in which to have Van Dijk ease into his new surroundings.
Conjecture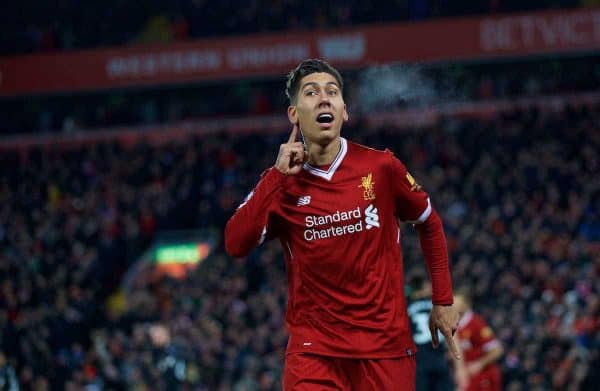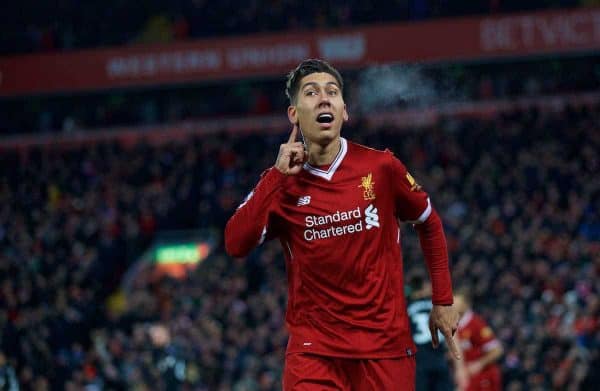 There was a great deal of bitter conjecture over the perceived strength of the starting line-up against West Brom.
Yet, it was the right thing to do, in the wake of losing at Swansea City the previous Monday.
You can't 'bounce back' from a loss if you field a weakened team in the very next game. The theory was sound on Saturday, it was just the practical part which went awry.
We have many of the building blocks in place—or on order—with which to mount a real challenge during the coming seasons.
Don't let one bad week shake your faith in that.
We just have to master two defined issues: The backline, inclusive of a goalkeeper of authority, and the mental belief in ourselves.
The second part of this is what I was alluding to when I wrote in the aftermath of our defeat in South Wales.
We can either pick ourselves up, dust ourselves down and launch another three month unbeaten run, or we can limp through a six-week period of mourning, where we fail to garner a win until early March.

Huddersfield Town away suddenly looks quite defining in which path we choose to take toward the dawning of Spring.
We were badly undone at the back on Saturday. West Brom had the ball in the net five times. Whether it was by design or chance, Alan Pardew's side identified some glaring deficiencies.
Trent Alexander-Arnold was worryingly culpable at times. Alberto Moreno could have done with a less torrid return to action. Joe Gomez in recent games hasn't looked quite so assured at right-back.
When exactly is Nathaniel Clyne fit again?
Add VAR into the list of ingredients, and Saturday night football turned out to be akin to that mate we all have who gets absolutely pissed on two bottles of Becks.
Can you defend the indefensible?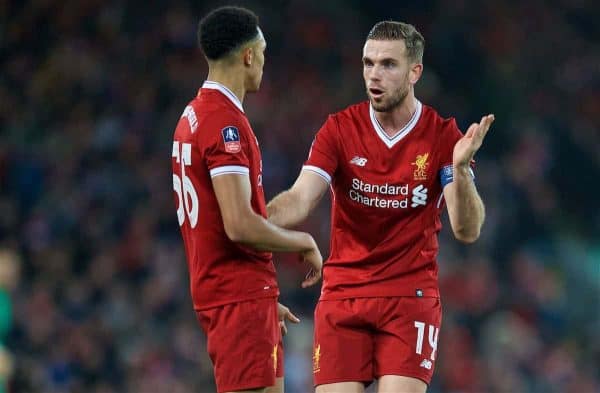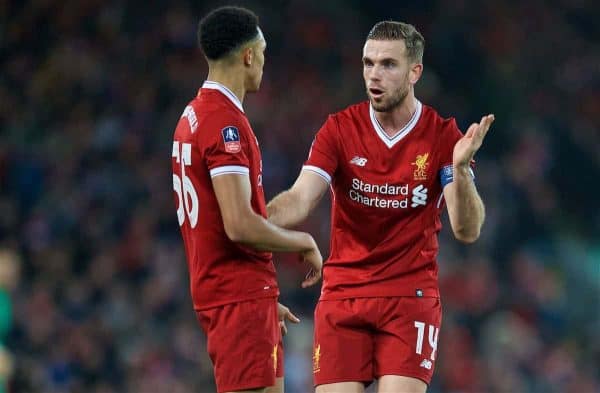 Not on the back of a performance like the one they offered on Saturday.
What are the answers though, when a £75m signing doesn't come equipped with a magic wand?
We all love Andrew Robertson, and in Clyne we have a right-back of substance, without knowing when we are likely to see him back in action. We have Van Dijk.
Many of us would like to see Danny Ward get a run of games.
It was never going to be a simple job to fix this defence. Change the cast all you like, you still need to do the basics right.
Against the odds, Lovren and Klavan were doing the basics right throughout the month of December. Basics are vastly underrated.
Let's take Matip out of the firing line, and bring in Klavan, so he can do those valuable basics, while van Dijk is given the time to look immense and imposing.
Get Robertson back in, and pray for the return of Clyne.
The way we folded on Saturday was worrying. How vulnerable we looked on Saturday was worrying.
Go to Huddersfield, do the basics right, look immense and imposing, be tenacious, be secure. Win and win well.